Reflecting on Stockholm Furniture and Light Fair 2019
Defying the snow and the cold, MCM designer Valerie De Belder ventured to Stockholm Furniture and Light Fair 2019 in February to explore the latest in design trends.
The Stockholm Furniture and Light Fair is an important highlight of the new trends. Smaller in size than the likes of Salone di Mobile, it really gives visitors the chance to discover everything in detail.
We asked Valerie to reflect on what we she spotted.
"The key drivers this year are earthy colours and tactility which stem from our concern about the future of the planet and reflect back on our more primitive past," says Valerie.
New colour palettes, textures and materials fuse with sustainability and recycling to refresh our design language.
Nothing beige about this.
There are two colour movements breaking onto the scene this year.
The first movement is a combined palette that shows feminine and natural colours against a palette inspired by the countryside. The evident colour palettes reflect comfort. Primitive and natural colours in contrast with spontaneous colours, more greens with a grey undertone, all intertwine to create a calming and cooler palette.
The second movement shows it's time for the Southern Hemisphere to take over the design world. In recent years there has been a break-through from South America, which continues. But this time Africa brings with it new shapes and a richer colour palette.
The future will be more focused on colour; colour that will give depth to objects and materials. Light and dark palettes will get mixed and brown will become the new black.
Valerie says "it's going to be fusion between nature, culture and craftmanship."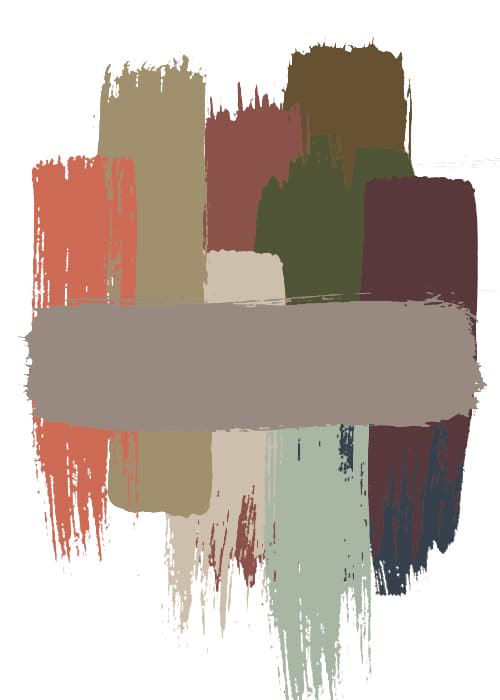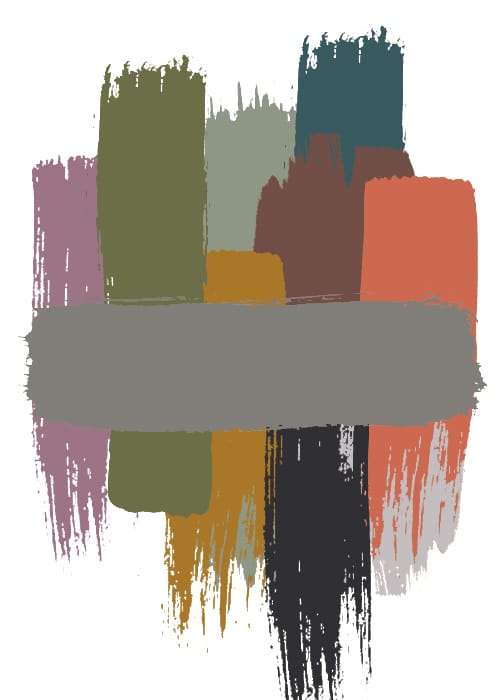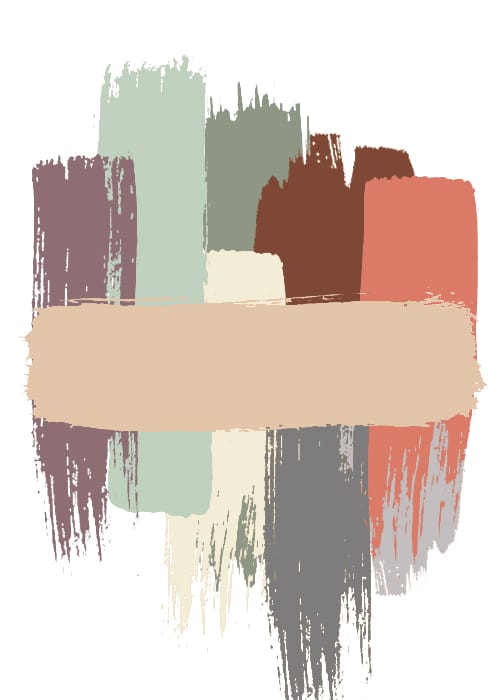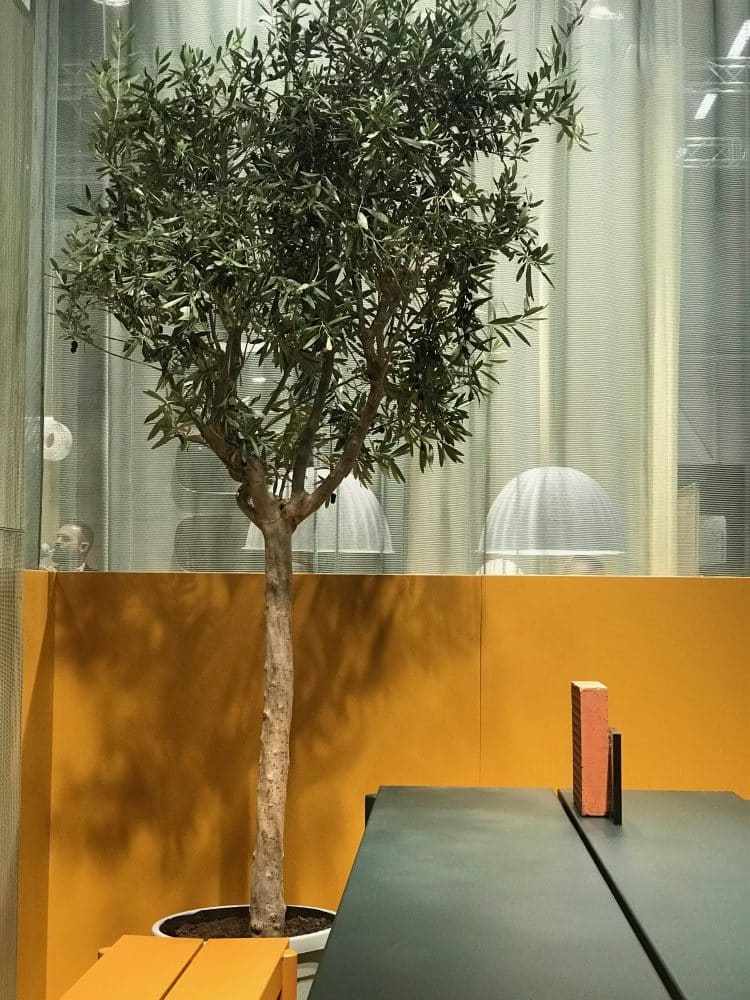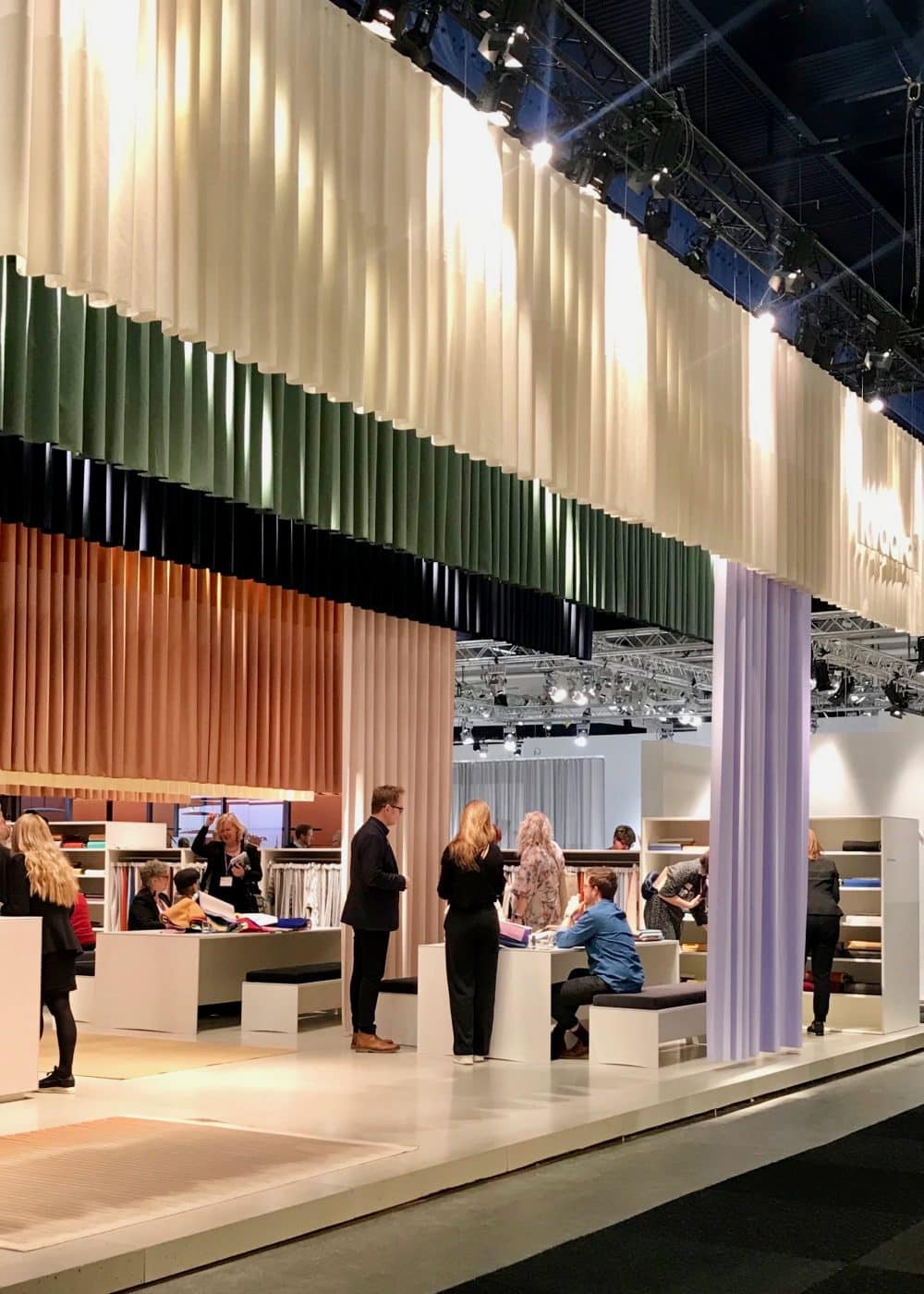 Touch and feel.
This whole sociological backdrop of colour feeds back into up and coming texture and materials. These rich colours are translating into dark wood replacing the ever so adored light Scandinavian wood. Terrazzo, a material we're not bored of yet, is also seeing an injection of this palette.
Textures are becoming all about the power of touch. In products we're seeing extreme tactile shapes and soft and glossy finishes. A large level of 'cuddliness' is taking the upper hand this year.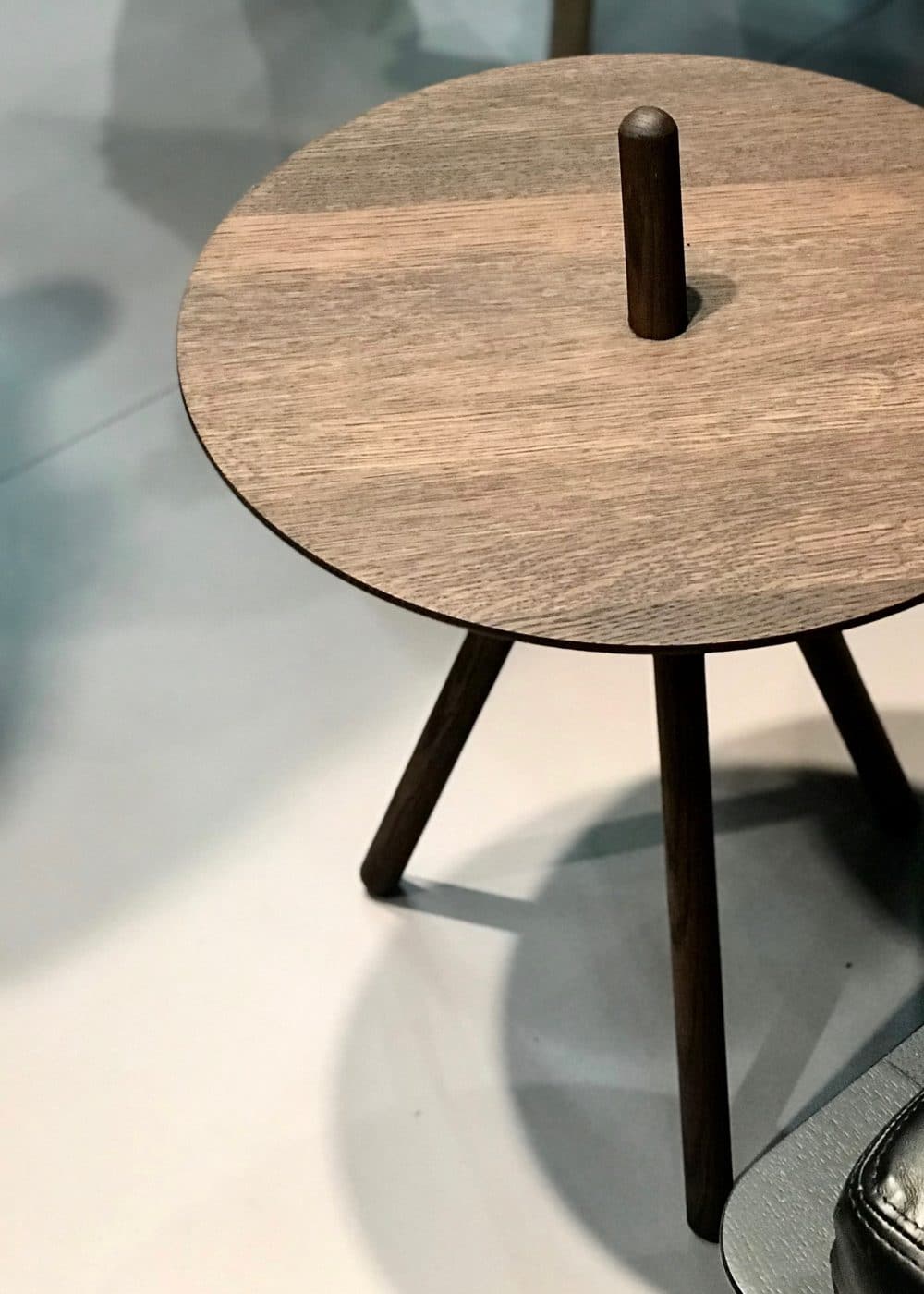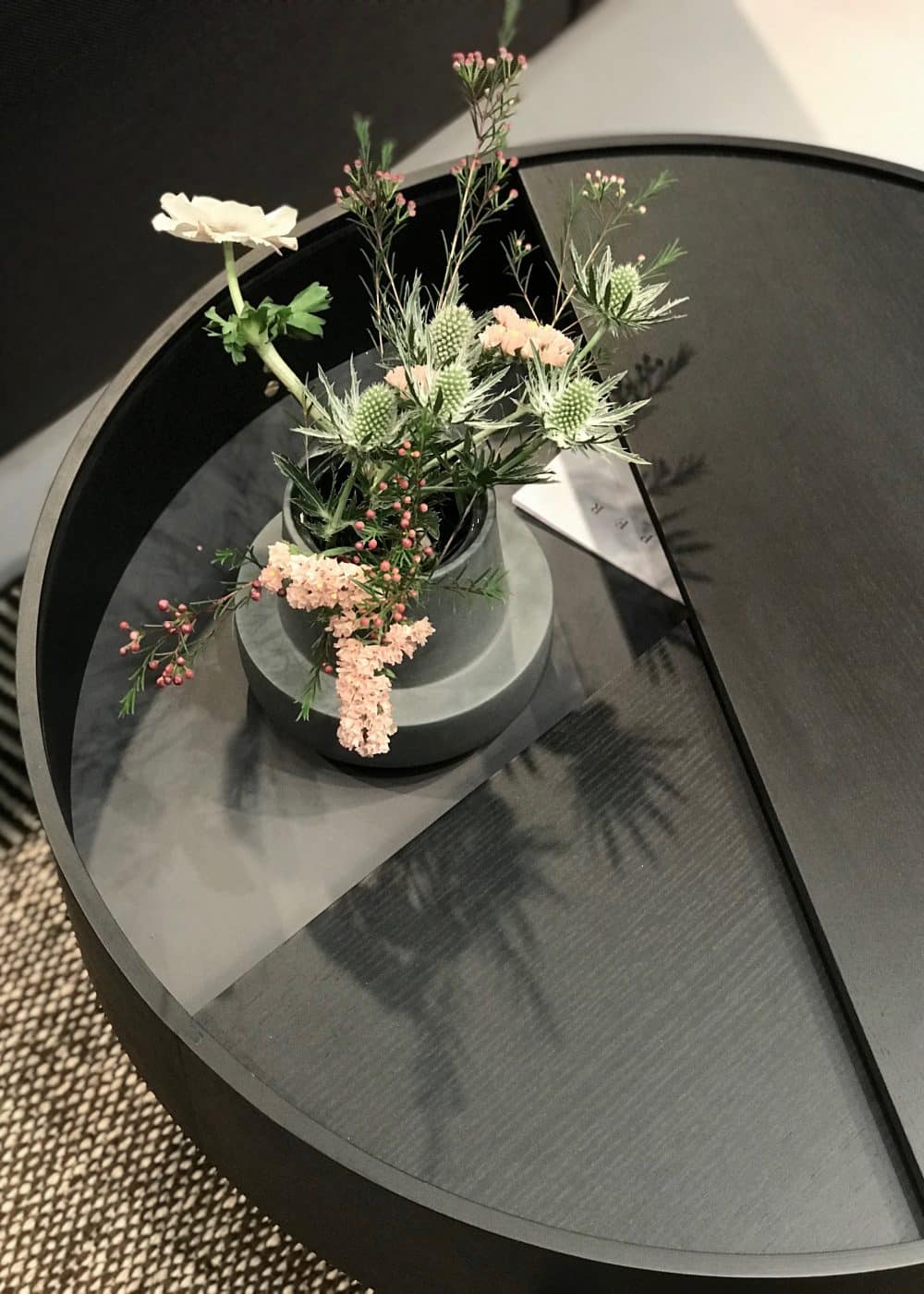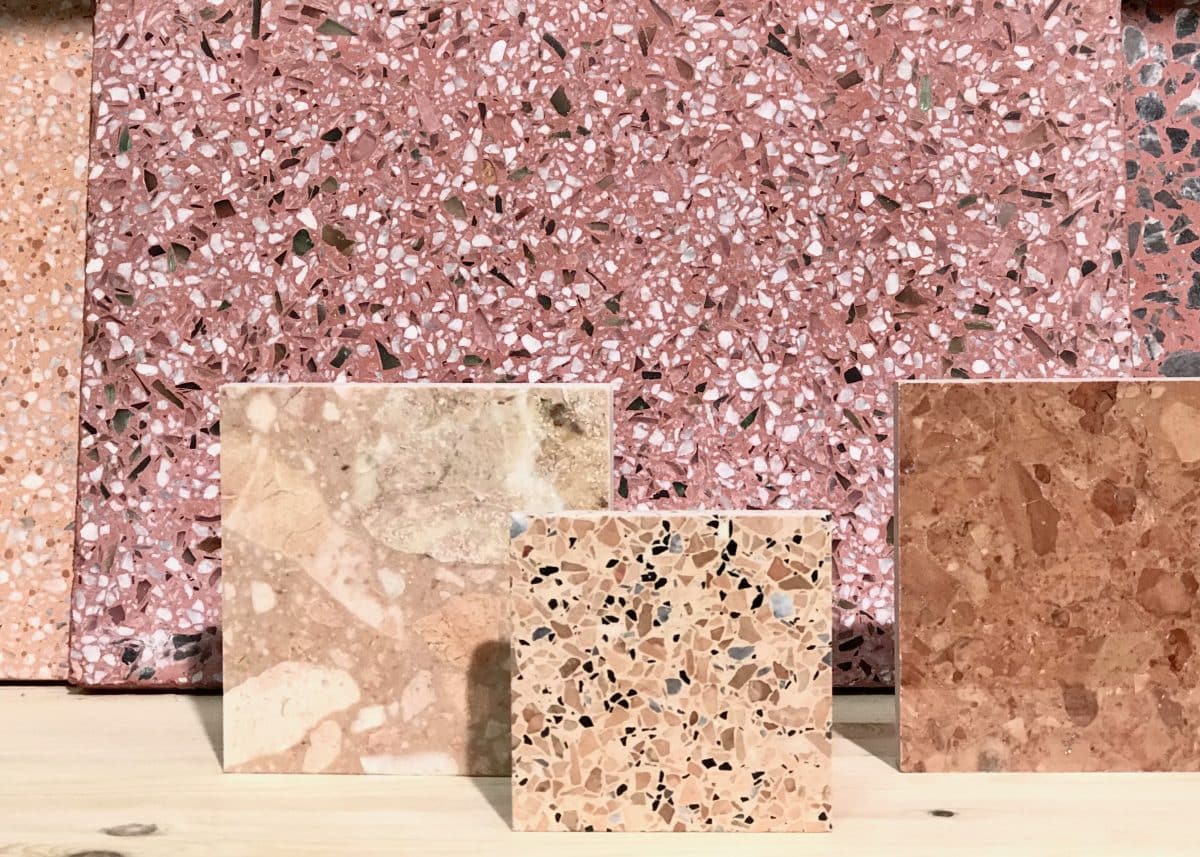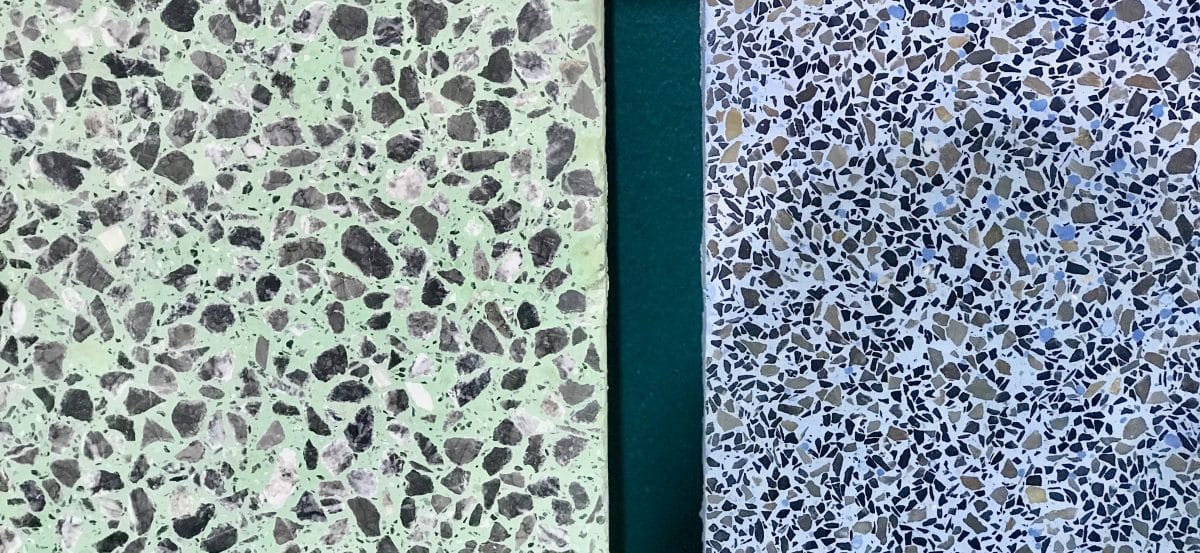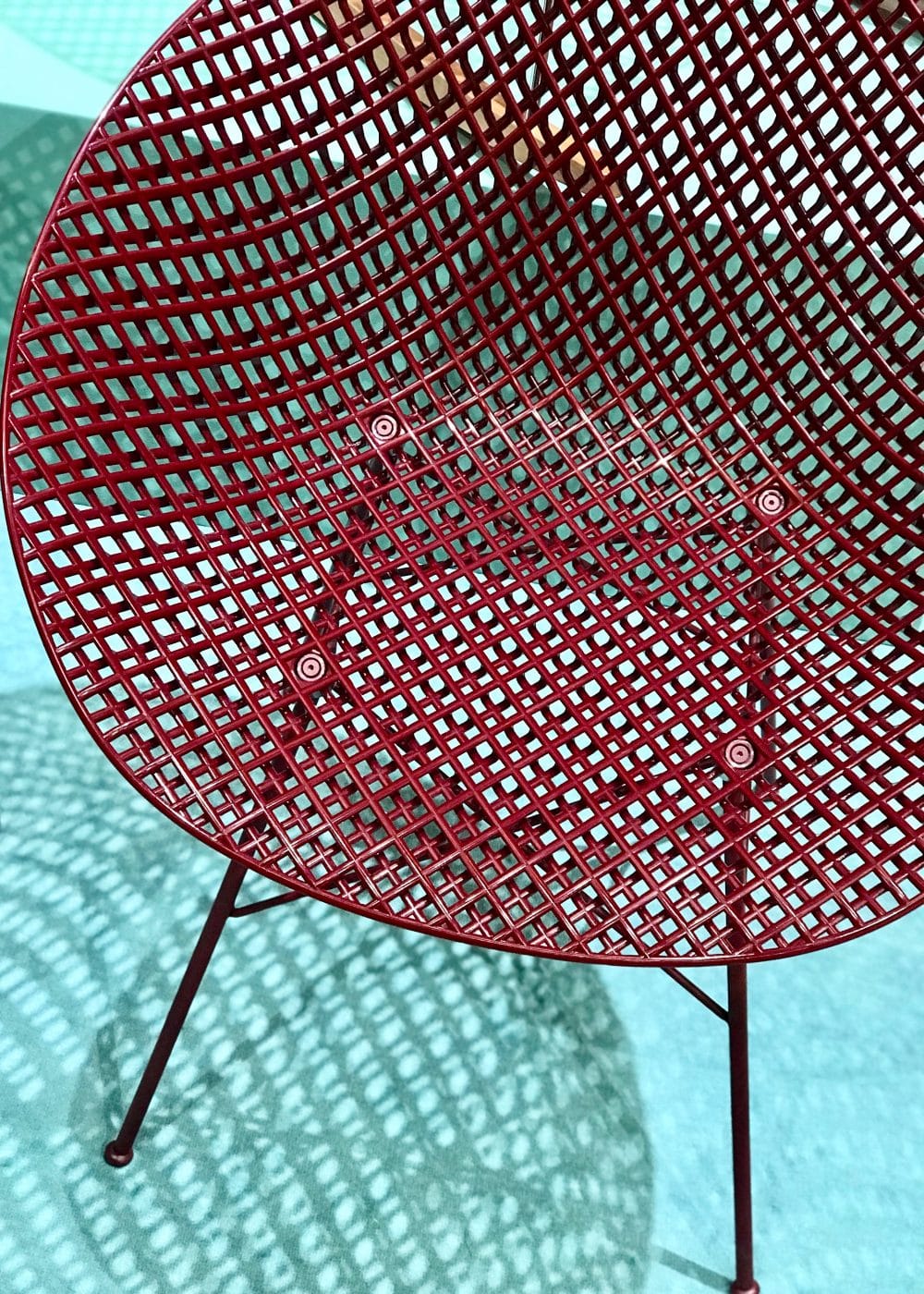 Circular economy.
Sustainability is increasingly important as we become more conscious about the environment and what effect we have on it. There is a higher level of awareness and more consideration for the production of the materials we're using. Creating a circular economy is taking place on the design agenda. The two brands that jumped out at the Stockholm Furniture and Light Fair championing this ethos are Flokk and Baux.
Flokk had a whole stand showing the thoughts, challenges, and passions of the design team committed to sustainable innovation by showing the journey their products go through from conception to delivery.
Baux (who won the Best Stand Award) had a stand completely built with their new Baux acoustic panels Arch and Curve designed by Form Us with Love. It's a product made of wood wool, cement and water. Instead of painting the product it's coloured with wheat bran. Adding paint would let the product lose its 100% bio-based quality. So now it's 100% bio-based, biodegradable, recyclable and has a 0% waste and pollution effect during manufacturing.
"We hope this is the aim of all material manufacturers moving forward," says Valerie.
Stockholm Furniture and Light Fair shows us that the colour, the textures and materiality are increasingly becoming underpinned by sustainability.