Expertise
How we use spaces is evolving.
The evolving and dynamic interplay of professional and personal lives is changing how spaces and buildings are designed. As an integrated design consultancy, we draw on insights and expertise from architecture, spatial and workplace strategy, behavioural change and interior design to deliver relevant spaces that contribute to business growth.
Our disciplines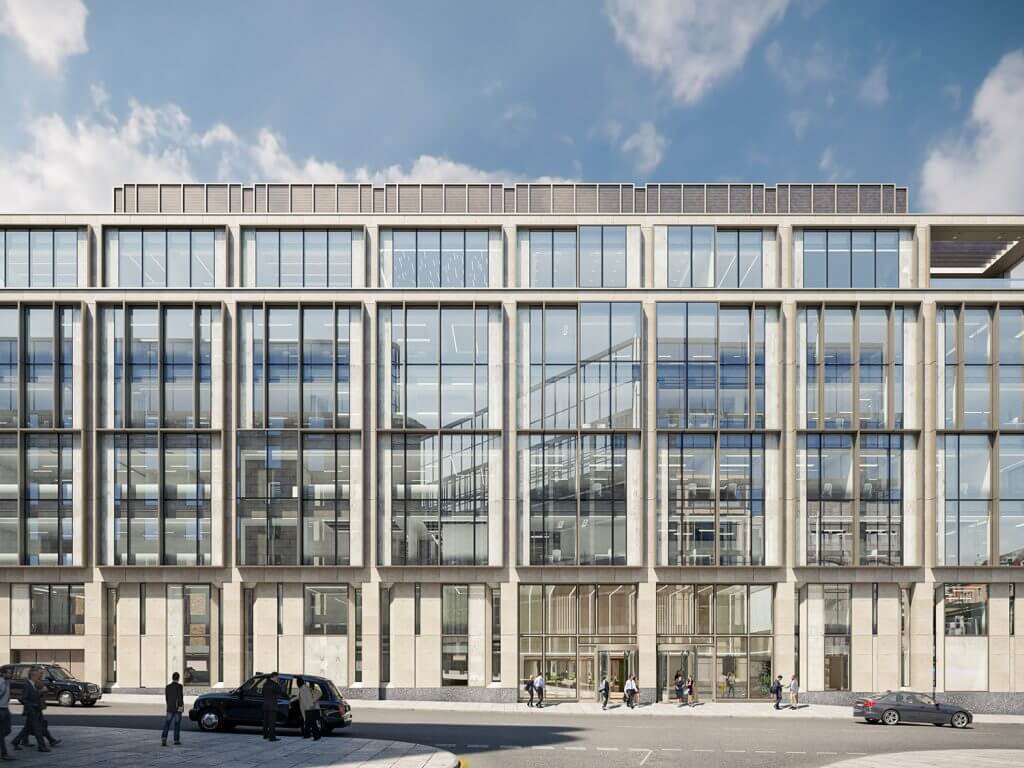 Architecture
For spaces and buildings to have continual appeal, investment and development decisions need to consider current trends and emerging disruptors within the real estate environment, in addition to the cost-benefit analysis. Informed by the latest spatial, workplace strategy and design practices, our architectural practice forms architectural responses that are at the intersection of driving commercial value and remaining relevant to those that need to engage with them now, and in the future.
Master planning and public realm / New build / Refurbishment / Re-purposing, re-imagination and reconfiguration / Feasibility studies / Due diligence and building evaluation / Condition surveys / Real estate strategy / Portfolio review / Planning applications and local authority liaison / Shell and Core / Cat A / Cat B future-proofing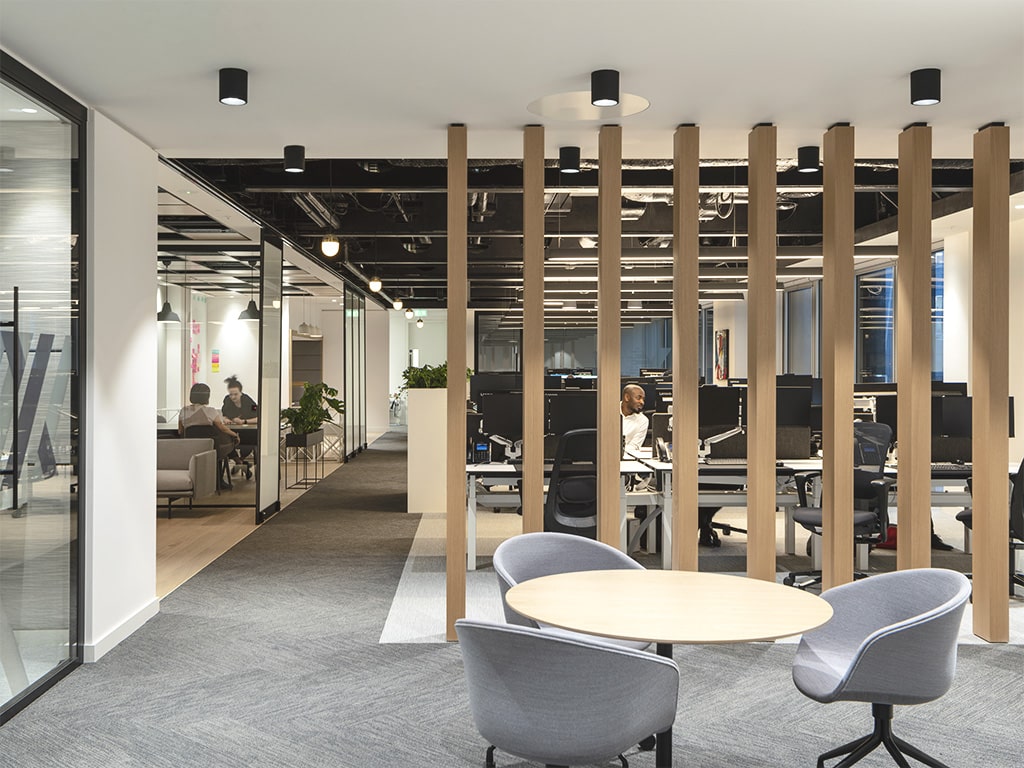 Spatial and workplace strategy
Businesses grow, merge, contract, change, and so do their real estate needs. Smart space planning, within an existing or new space, ensures an organisation can easily adapt to changing requirements. As one size should not fit all, our spatial and workplace strategists gain a comprehensive understanding of an organisation at all levels to form a tailored and robust strategy. They work together with our clients to define where their people will work best, determining the types of spaces, technologies and facilities that are needed for environments to function and motivate.
Employee engagement / Staff surveys / Focus groups / Interviews / Observation study (TUS) / Spatial analysis / Cat B brief / Blocking and stacking / Space planning / Occupier due diligence / Landlord building appraisal / Benchmarking / Portfolio review / Post occupancy evaluation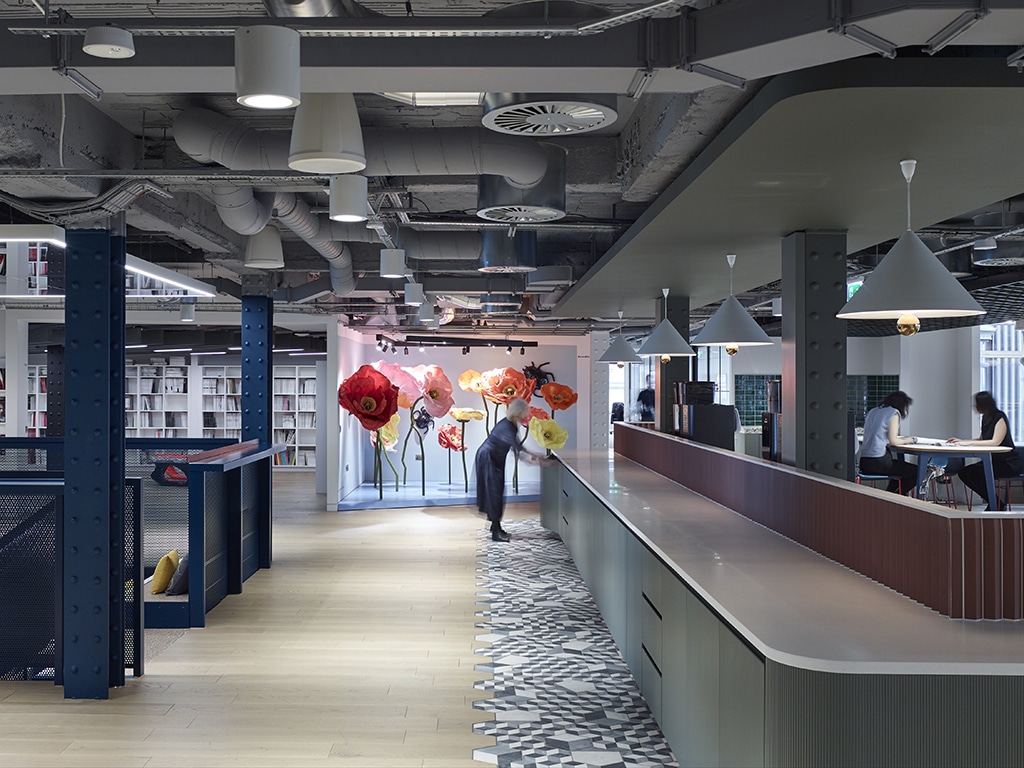 Interior Design
Purposeful design goes beyond the aesthetic. It generates a positive experience while responding to our needs. It is a catalyst for organisations to be innovative, responsive and competitive. And it starts with people – from how we connect with spaces to how we build relationships with each other. Our design team skilfully distil an organisation's vision, aspirations, brand and culture to define their design DNA and to create an environment that's as individual as they are.
Briefing / Brand experience / Space planning / Conceptual and detailed design / Construction documentation / Furniture consulting / Signage and wayfinding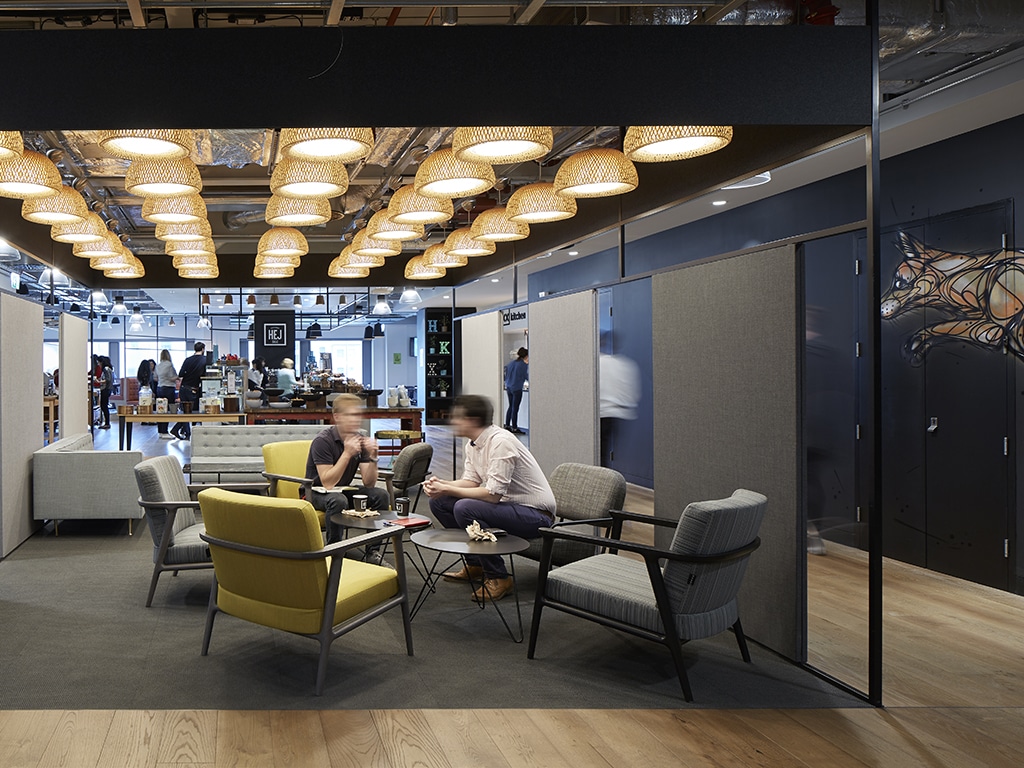 Behavioural Change
Change. Some of us dive right in. And some of us resist it. In work, even the prospect of the unknown can disrupt focus and productivity. Enabled and harnessed properly, behavioural change is a powerful instrument that can transform work culture. Using a variety of practices and innovative tools, our behavioural change experts tailor bespoke programmes to support project leadership teams get effective buy-in from the outset, working alongside them to design the people transition in order to thrive in the new workplace dynamic created.
Discovery / Culture / Coaching / Engagement / Change / Communications
What we help our clients do