To mark their tenth birthday, MARK Product invited 10 designers to make their MARK on 10 of their Loops chairs which are now displayed as part of an interactive exhibition at Clerkenwell Design Week. The 'Power of Ten' aims to highlight the collaboration at the heart of the design and manufacturing process.
The Loops chair range was designed by Studiomama and launched by MARK Product in 2018. As part of the brief, MCM were given a 'blank' chair and the option to specify fabric supplied by Kvadrat, digitally print or physically modify their chair.
Exploring 'The Loop'.
MCM graciously accepted the invitation and took on this challenge!
Our idea of 'The Loop' relates to recycling and single use products. At MCM we were curious about the recycling process of coffee capsules – as we go through a few! And although coffee capsules can be recycled to an extent, they are still designed and manufactured for single use. So we're using The Loops Chair as a canvas to draw focus to the kind of collective impact our daily cup has on climate change. Our design concept transforms the used capsule into something beautiful.
Although the chair is upholstered in a soft, sustainable fabric, the harsh metal creates a strong juxtaposition that mirrors the man-made waste that encroaches on our natural world. Further reinforcing the narrative of the re-use 'Loop', we incorporated our capsule 'tapestry' into the chair using thread offcuts from Kvadrat's UK mill. Despite wanting to create an uncomfortable seat we still wanted the chair to remain functional. The design and placement of our 'tapestry' means the chair can serve its purpose but retains impact.
One can't sit entirely comfortably on the 'An Uncomfortable Truth', a reminder that we can't sit back and ignore the threat posed to our environment through a lack of knowledge and action.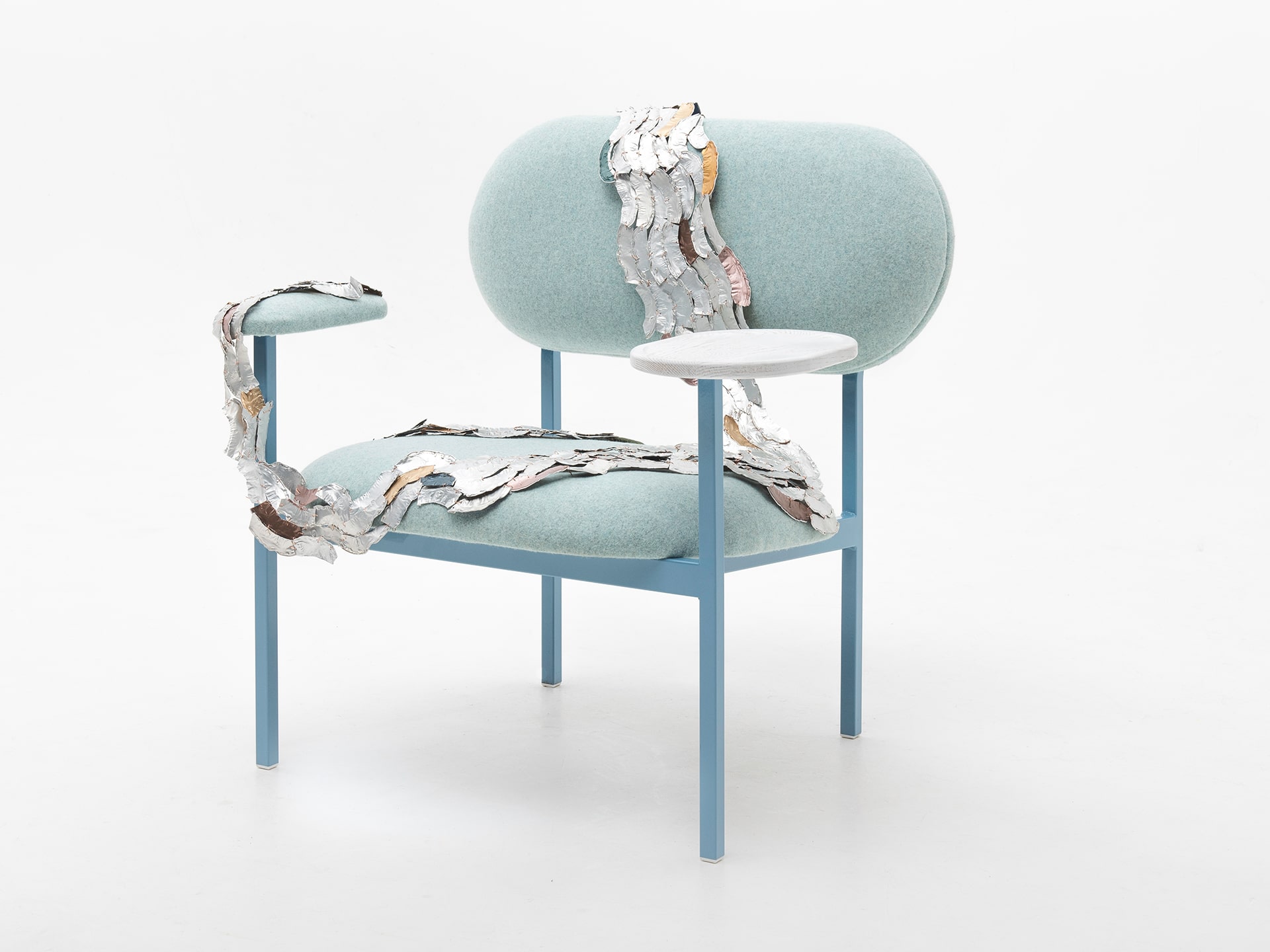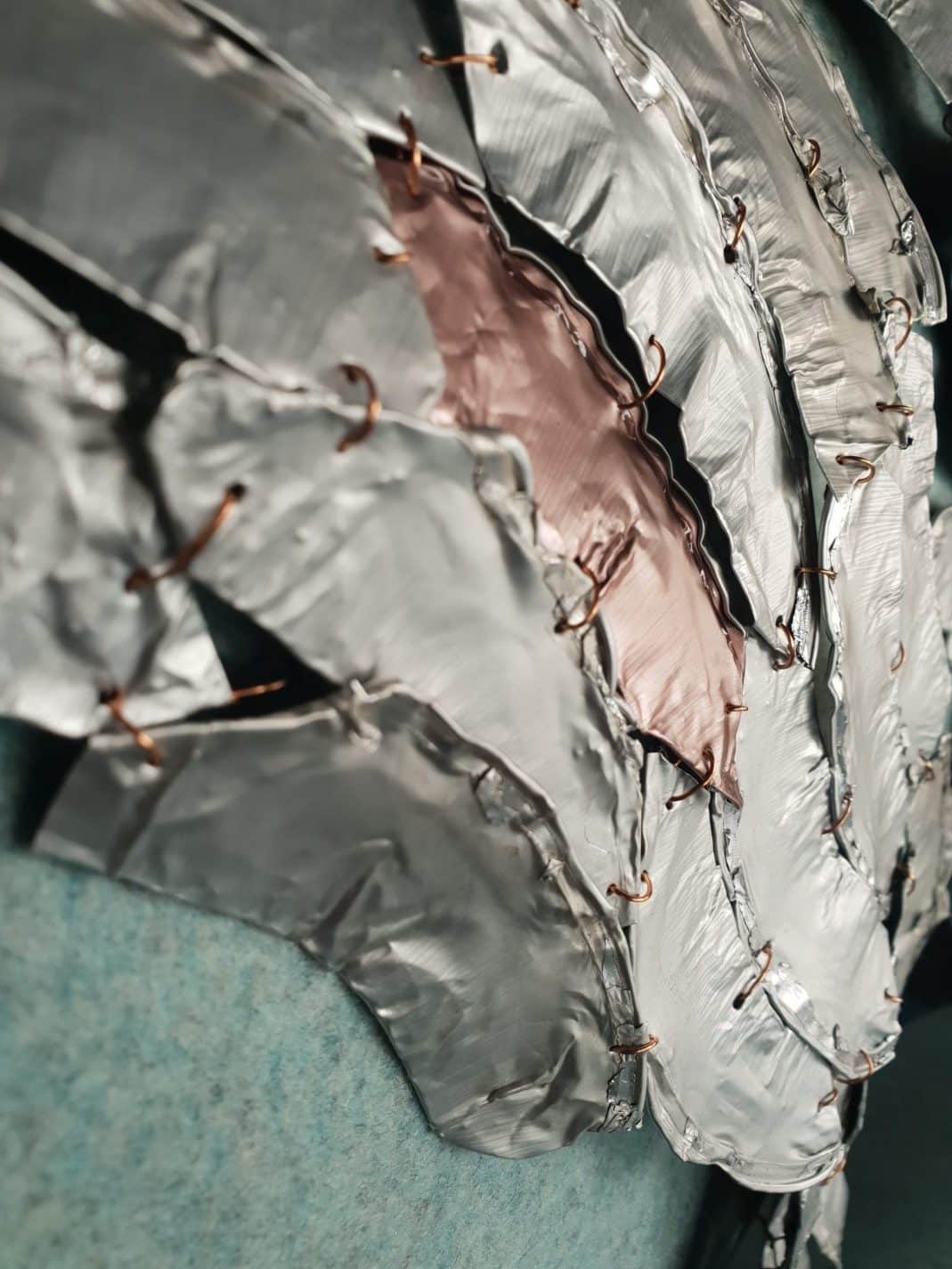 To see the chairs up close and personal, and to vote for your favourite chair, visit MARK Product at the London showroom:
Gate House, 1 St John's Square, Clerkenwell, EC1M 4DH