We speak to Andrew Tetlow, Director of Architecture, about MCM's design process, evolution over revolution, and how the design team collaborate.
Tell us about your background in design and your time at MCM so far?
I caught the architecture bug in 1992 after I managed to secure some work experience in a small local architecture practice. During my later school and university years I also worked through the summer holidays at architecture practices. In those days most drawings were produced on drawing boards, with any amendments or mistakes having to be scratched out with a razor blade!
During my career I have worked in Huddersfield, Manchester and London, for practices that range in size from one man bands up to large multinational and multi-disciplinary practices. My experience covers most sectors but in recent years I have been working predominantly on office and mixed-use office schemes with a special interest in façade design.
My interest in facades was born out of a desire to solve problems. Creating a beautiful aesthetic is one thing but the idea doesn't go anywhere if it isn't buildable. I love the challenge of overcoming problems that result in simple and elegant solutions that stand the test of time.
Four years ago I joined MCM with a remit to grow the architecture team. Despite the challenges that the whole world and the real estate sector has faced over the past few years, we have had good success in increasing the profile of the team and attracting new projects to the office from high calibre, renowned clients; demonstrating our evolving capability and market presence.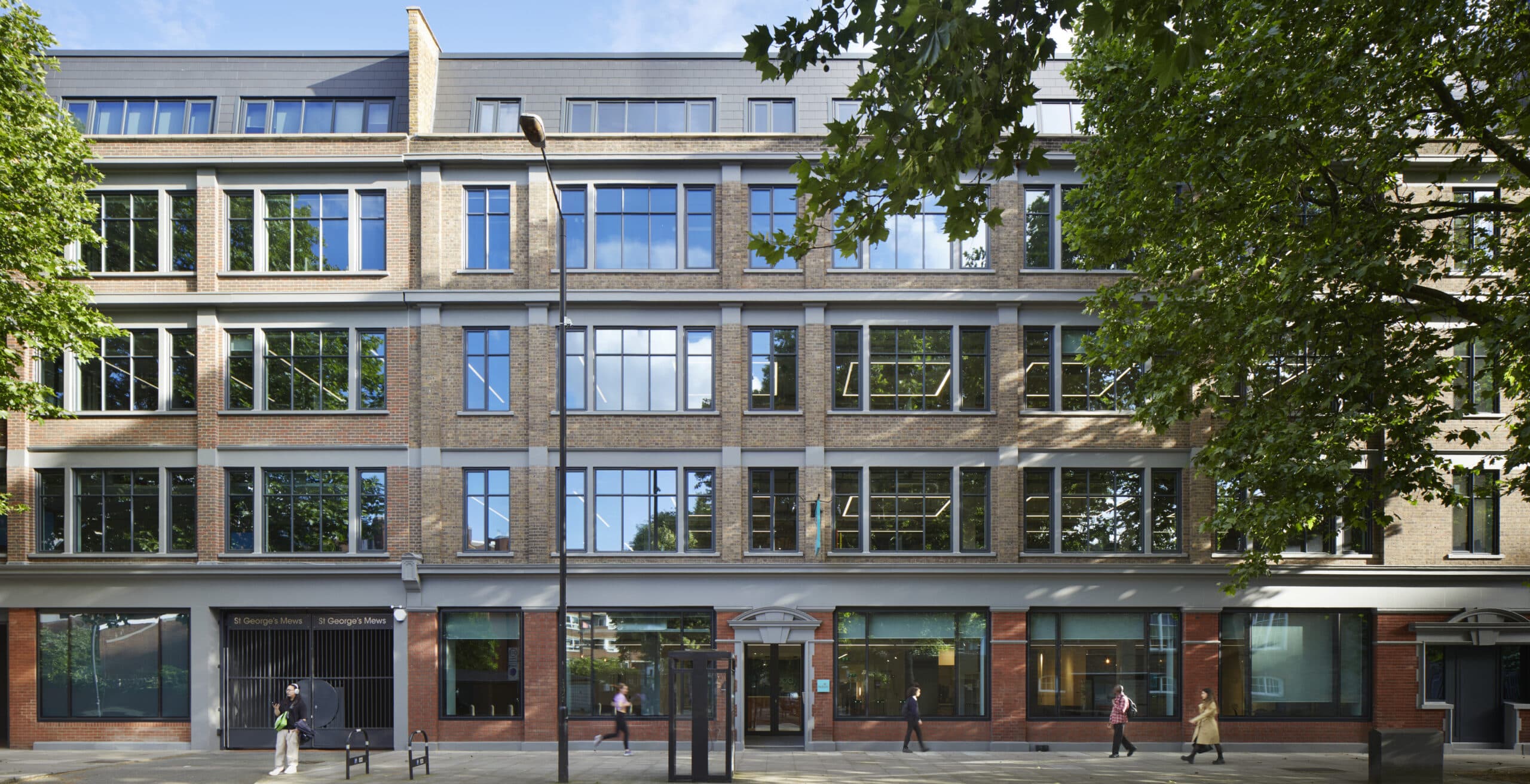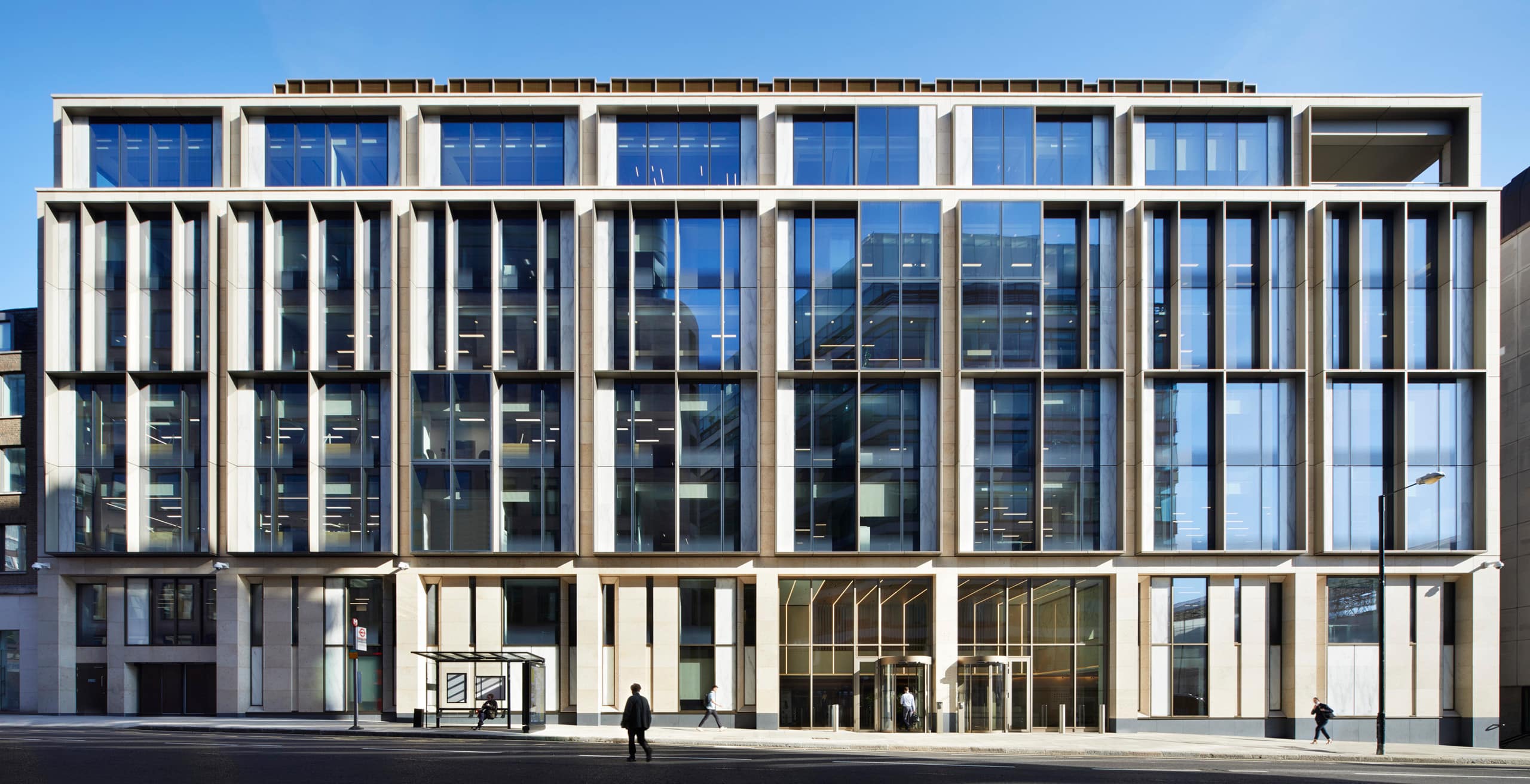 What have been the key projects for you over the last four years?
There is an interesting array of architecture projects in the studio, ranging in scale from £1m up to 140m, all at different stages in the process. This variety in scale means that no day is quite the same as any another, which I quite enjoy.
There have been many highlights over the last four years, most notably building out 17 Charterhouse Street, a bespoke back to frame refurbishment, re-core and fitout for Anglo American DeBeers. This was a game changer for MCM in terms of scale of project that the practice has undertaken. In contrast, we produced many feasibility studies for Peabody's head office on Westminster Bridge Road, before getting the go ahead for a light touch refurbishment of their building. Our scheme celebrates the existing structure of the old warehouse, opening up the ground floor to make it a much more inviting proposition for their customers, whilst helping to animate the street. On the office levels we changed the windows to a Crittall frame, in keeping with the existing warehouse structure.  The top floor had a very domestic height mansard roof, so we extended the height of the existing mansard structure and added some generous size windows to provide a restaurant and entertainment space with views across London.
At the opposite end of the scale, we were involved in a project to reinvent one of the original office sky scrapers in Canary Wharf.  Our proposals focussed on future proofing the building by creating a biophilic response, with triple height wintergardens at strategic locations up the building, breaking the monotony of office floor plates and introducing natural ventilation to areas of the building. It's great to see these proposals being taken forward by the owner occupier of the building.
How has the team's design process evolved since the pandemic?
Over the pandemic we had to adapt to new ways of working, where the virtual world became the real world of work for all of us. For architects that love social interaction and thrive from team collaboration, we made the virtual world work for us but for me it doesn't match real face to face collaboration. There are of course activities which benefit from working alone at home but when working on designs I prefer collaborating face to face with our team to discuss and sketch solutions. We currently work in a hybrid way, where teams work together in the office based on the tasks they are undertaking as a team. It's really important to us that junior members of the team get to learn by osmosis, from being in the office, overhearing and being part of discussions that occur on projects. Typically at least one day a week the project teams will work from home.
You mentioned, 'we believe in evolution rather than revolution' – Does this stem from the deep rooted sustainable values that MCM hold?
Whilst Sustainability is at the heart of our designs, the comment goes deeper than just sustainable design, it encompasses everything we do.  I was referring to the continuous evolution of our designs from one sketch to the next and thus one building to the next. There will always be a set of principles that guide our designs and lessons learnt from one sketch or one building to the next.  By options testing each design around a set of guiding principles, we evolve and refine our designs to maximise the potential of the project.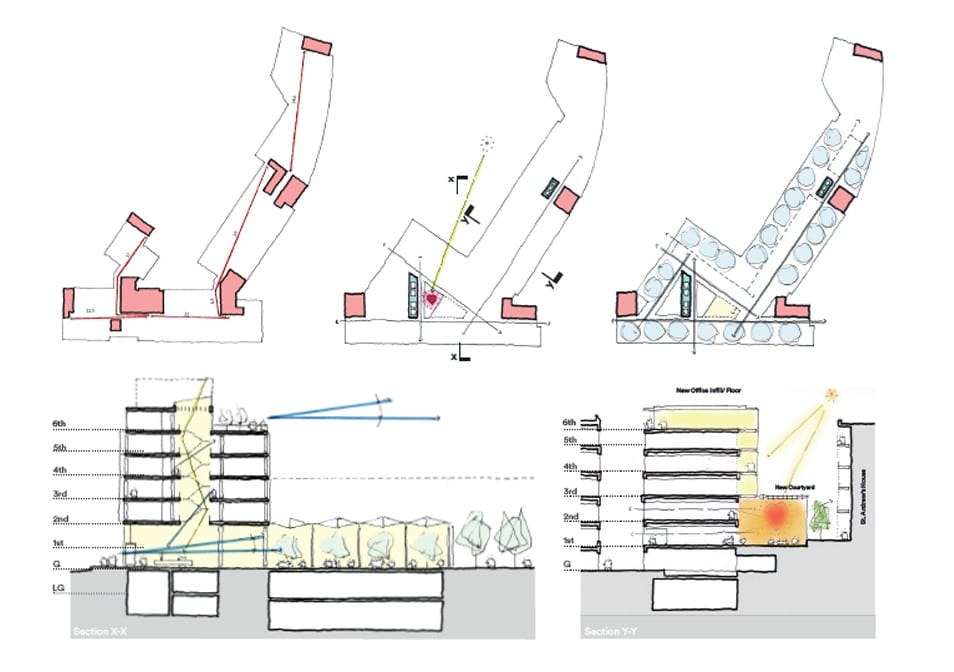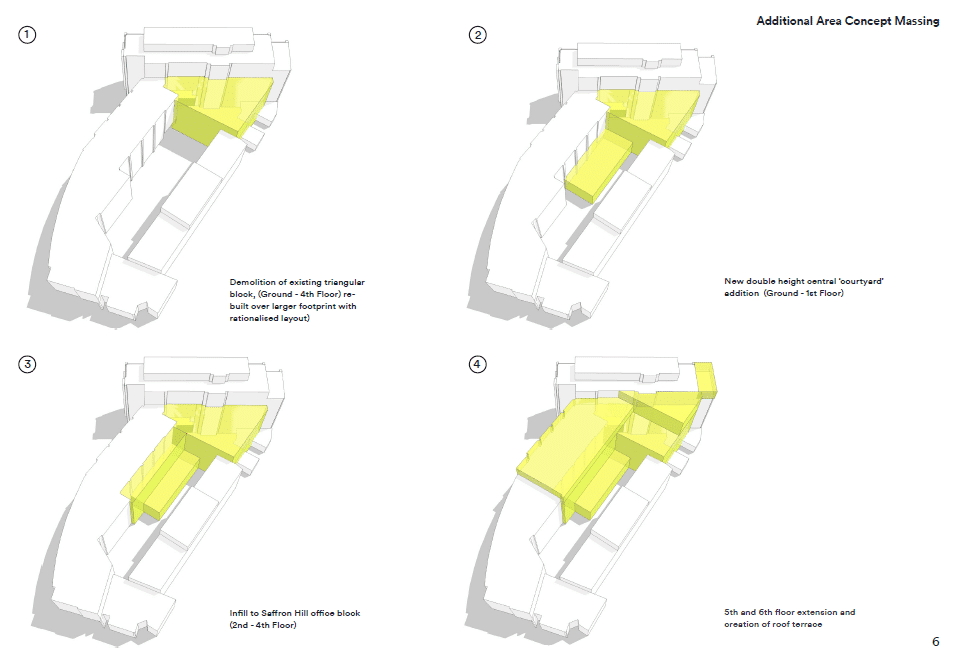 What trends do you see happening over the next five years in the world of workplace architecture?
Five years is a relatively short time in construction. Some of the projects on the drawing board now, will be coming to completion at the end of that time period. The future is on the drawing board now!
I think we are in for an exciting time in architecture, because there will be a lot less new build buildings and more refurbishment and extension of existing buildings. There will be a lot more debate about reusing building components by refurbishing them, rather than throwing away and installing new ones for a fresh new look. Any new components will be reviewed for their environmental impact prior to being specified.  All of this makes for more challenges to the architect, which as designers we thrive off.
Historically offices have been machines for working in. At times generic and soleless.  Future offices will have people at their heart and recognise that each person is an individual, so one size will not fit all.  Whilst computer technology and smart buildings will assist us in improving the way buildings are managed and our experience inside buildings, biophilia and natural ventilation will play a big part in improving the working environment. The future is a combination of high tech and low-tech solutions to create a more human centric building.
Our interiors team already create alternative work settings within their designs, to allow for individuals to change their setting with their mood or the task they are undertaking. This can and already does go deeper in our buildings, where we go further than simply creating a box to accommodate desks. Outdoor covered terraces, winter gardens and loggia add to the variety of spaces where people can choose to work. Couple this with informal work and meeting spaces, where areas like the reception are made to earn their keep and you have an altogether more appealing and human centric office building. Traditionally the arrival at an office building has been largely by foot, to a grand entrance and reception space. Now much more emphasis will be placed on the arrival sequence via other means like bicycle. No longer will bicycle facilities be unloved spaces crammed in the corner of the basement with a couple of grim looking showers wedged into some left-over space. The user experience is key to office workers making the decision to come to work. It must be a better experience than working from home can provide.
Let's talk about your team. What are their unique talents, how do you collaborate and what do you look for in your future hires?
We are a dynamic, growing team, so it's crucially important to me that everyone contributes to the team both from a work perspective and more importantly in forming the character and ethos of the team. We all have a role to play in shaping the team to create a great working environment and inspiring buildings.
When I'm interviewing people, I generally look for four things. What stage is the candidate at with their design skills, how well can they communicate their ideas, will they fit in with the rest of the team and is there a certain spark to the person that makes them stand out from others.
The architecture team are very international in their origins, all with their own unique personalities and talents. There is a strong bond between the team both socially and at work. As we grow the team we will be looking for people that can make their own contribution to both the projects they work on and the wider team.
If you would like to learn more about the Architecture team at MCM, or interested in joining, please email hello@mcm-uk.com