MCM News: Deepak and Shannon join the Board of Directors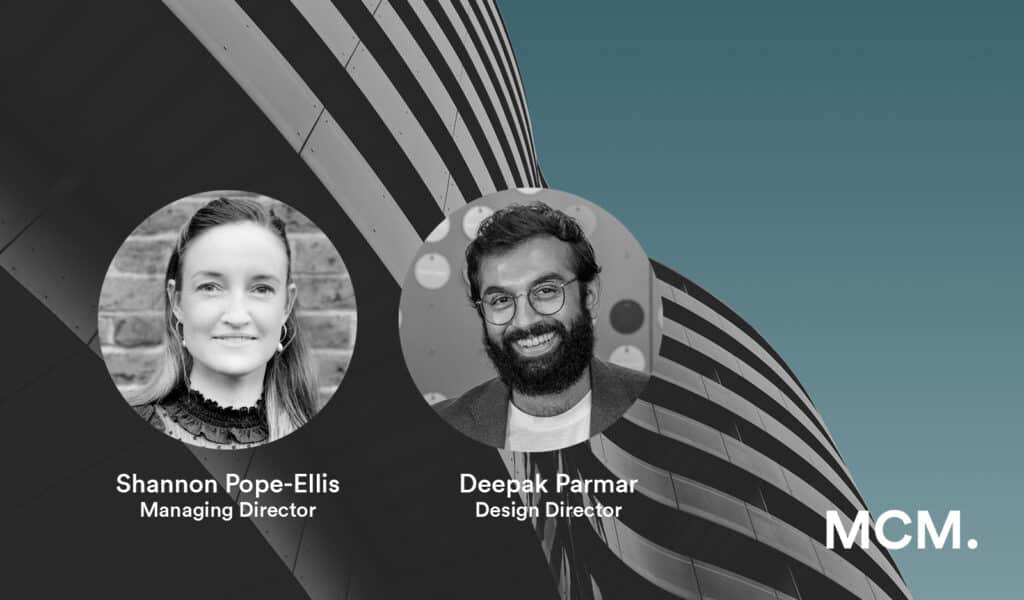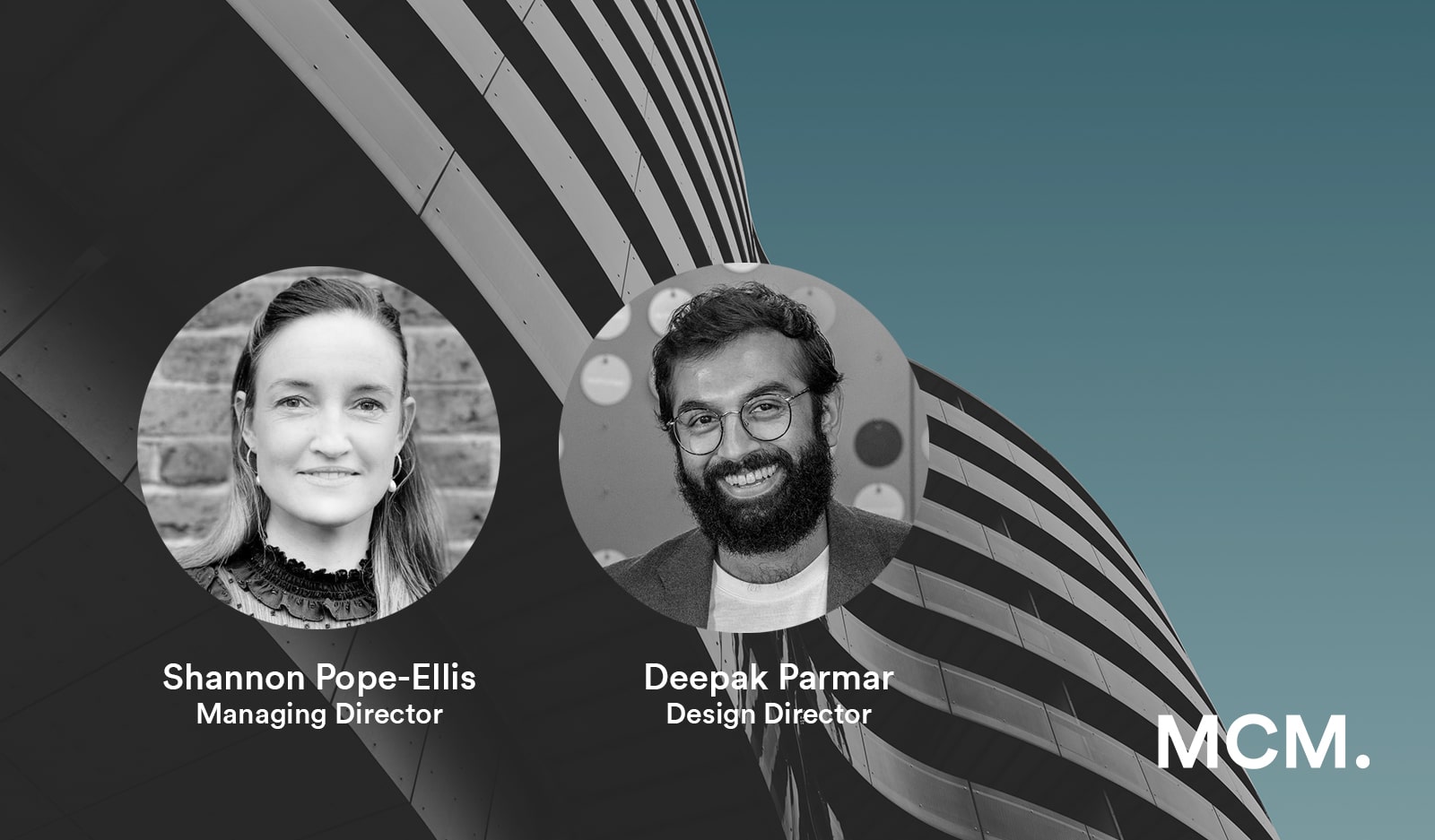 MCM are excited to announce that Shannon Pope-Ellis re-joins MCM as Managing Director to work alongside Jon Race who will assume the role of Group Chief Executive Officer.  Shannon will oversee client and business needs to focus on growth within our core markets of Commercial Interiors, Consulting and Architecture.  She brings with her, experience of leading the design group at Estee Lauder Companies, where she was Executive Director leading their Creative Design Centre for their operations in the UK and Ireland.  Her role required to deliver projects in the fast paced and rapidly changing world of retail design and digital full-service production, augmenting her prior experience of working with a variety of small- and large-scale commercial architecture firms globally, including her previous time with MCM.
Shannon has worked with a diverse range of clients, delivering mixed use spaces, including Havas Media, Unilever, Royal College of General Practitioners, British Airways, Radisson Hotel Group, Bird and Bird, Estee Lauder Companies, Cadbury's, and Pernod Ricard Group – to name but a few.
In re-joining the practice, Shannon will join the Board of Directors, and work closely day to day with Jon and the rest of the Senior Leadership Team, on the strategic growth of the business.
Jon Race, said, "I am delighted to welcome Shannon back to the business to allow us to further grow our strength in our core markets to ensure we continue to deliver world-class solutions for our client's.   Shannon's invaluable leadership and communication skills, coupled with her passion for creative design solutions will be a significant asset for both our clients and the practice at large.  
After several years with the practice, at the back end of 2021, Ken Giannini stepped down as Board Director to reduce his time over the coming months towards his eventual retirement.  Ken has been a significant part of the business for several years, most recently as the Board Director responsible for the Business Development and Marketing.  His drive and energy have been instrumental over the years in securing new client relationships and establishing various marketing initiatives, having most recently formalized our partner alliance network, The Creative Alliance Group, allowing us to deliver to our vision of working with our clients wherever they are, globally. Ken is also instrumental in founding the MCM Skunkworks programme, our Thinktank and innovation lab that has contributed to establishing MCM's position as workplace industry thought leaders. Ken will reduce his time with immediate effect but continue with any existing client facing projects and focus on business development relationships.  In addition, he will support the further growth of the Creative Alliance Group in response to the opportunities as they arise.   Jon Race said, "Ken has played a key role over the many years he has been with us, and he will always be a great friend to the business, we look forward to continuing to work with Ken over the coming months, albeit in a different capacity".
In addition, Deepak Parmar, who led the practice's drive towards becoming a Certified B Corp in 2021 will join the Board of Directors as Design Director, ensuring we deliver to our B Corp commitments.  Deepak's passion for purpose driven design and dedication towards the B Corp Agenda, coupled with his great people, communication, and design skills, bring new energy and passion to the Board.
Jon Race said, "Bringing Shannon and Deepak on to the Board is part of our wider leadership vision for succession planning, building on the recent promotions of Dan Hill, Laura Bellamy, Sarah Snell and Terri Scott who join Zefa Mongan as Associate Directors providing increased executive leadership bandwidth to focus on other MCM Group wide strategic initiatives.  I am really excited to be working alongside such exceptional talent, as we collectively move the business forward towards its next iteration."
For more information, please contact Kazz Kumar, Marketing Manager: kazz.kumar@mcm-uk.com