MCM have two façade replacement projects on-site and a further one which is due to go on-site at the end of January.
MCM are proud to be working with Brymor Construction and Ridge Project Managers to deliver a safer building for the residents of Aspects Sutton, a 17-storey residential tower.
After the Grenfell tragedy, it rapidly became apparent that the construction industry as a whole was failing to deliver safe and compliant façades on buildings across a number of sectors, not just residential buildings. Failures range from inaccurate fire ratings on materials to bad specification in design and poor construction on site. All parts of the industry have some responsibility for this problem.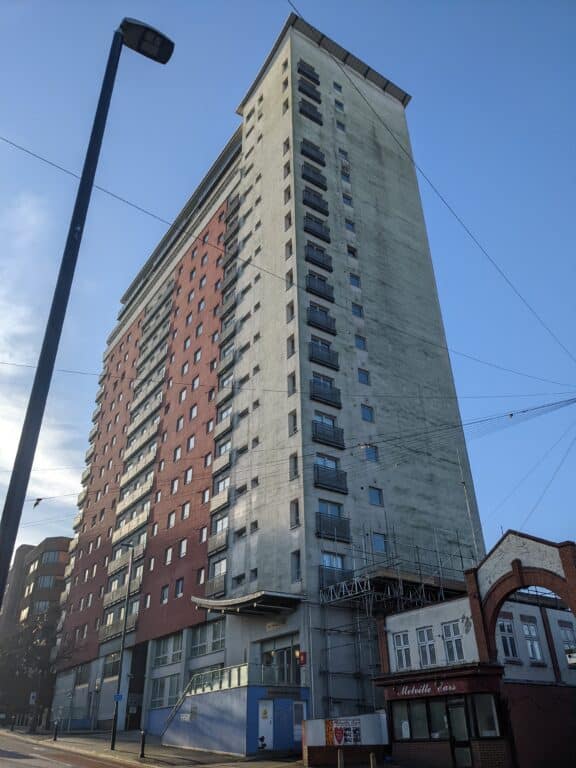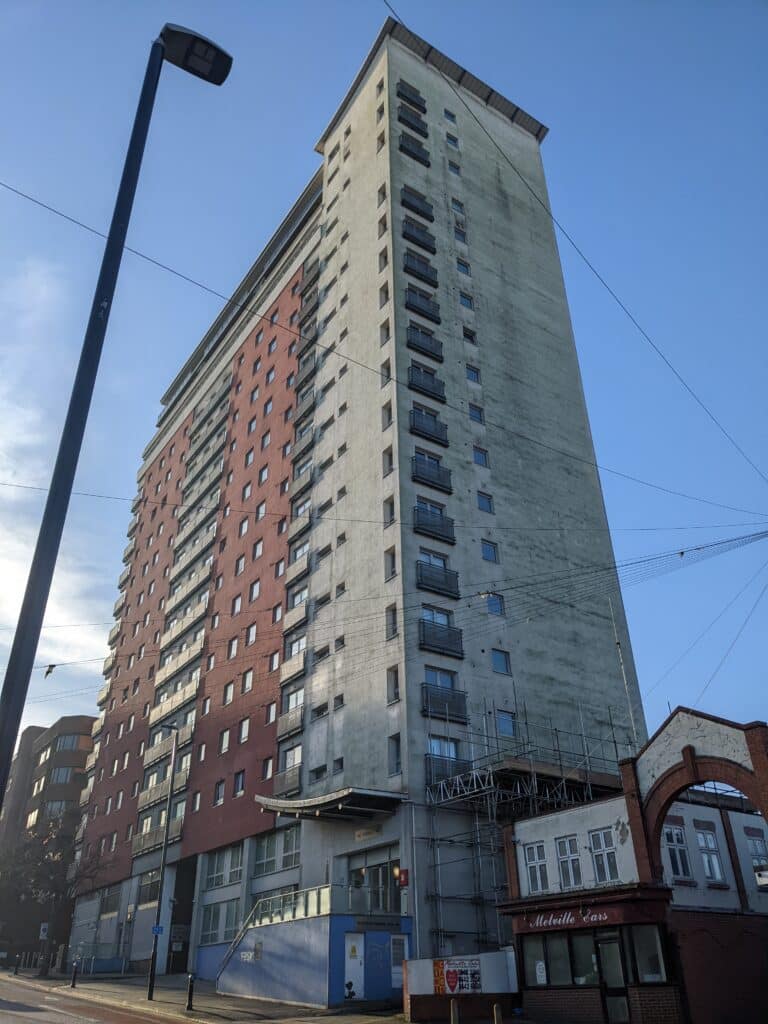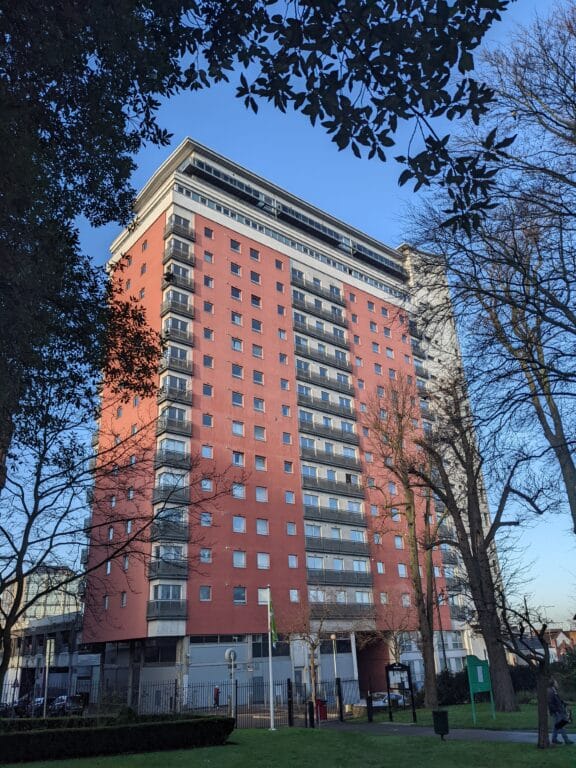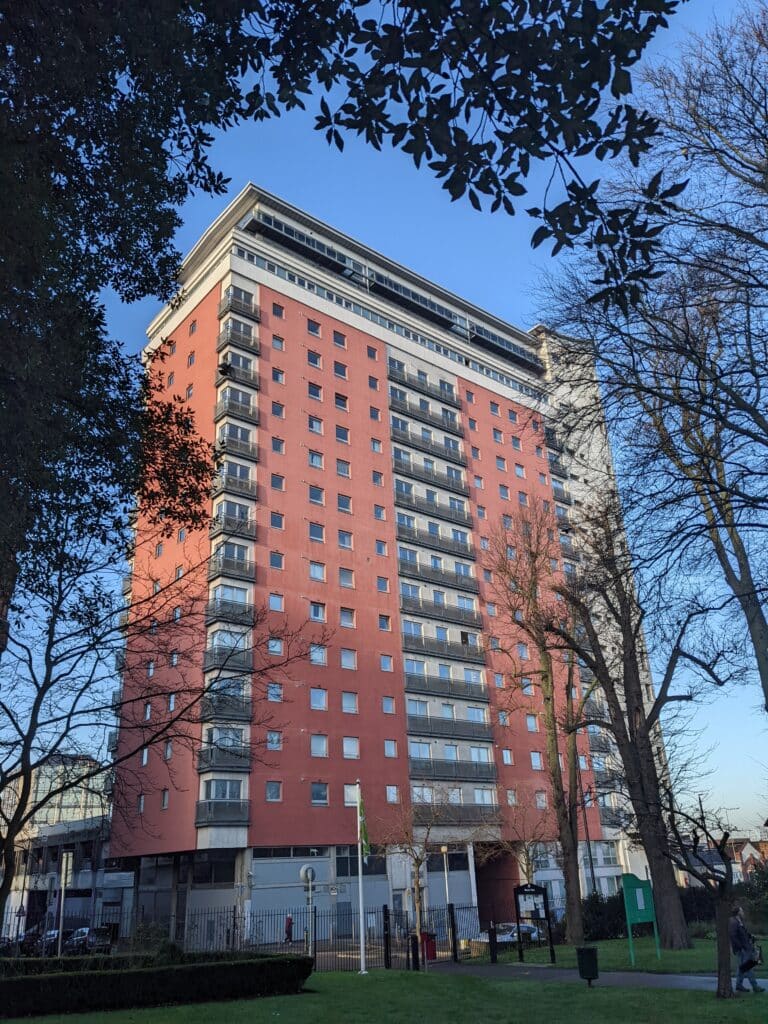 "I have long been interested in façade design and the technical detail of how and why façades work or fail. Post Grenfell, it felt like an awakening, we needed to reclaim trust in the architectural profession, showing that we can design safe facades and effectively work with contractors to help them maintain the necessary quality of construction, delivering efficient, resilient, and safe buildings. Within the office, I lead a team of architects that specialise in façade replacement projects. Knowing that you are helping building owners and homeowners by designing solutions to resolve their façade safety problems, is very satisfying."
Andrew Tetlow, Director of Architecture, MCM
Many cladding issues are very complex and especially worrying for residents that live in buildings that have been proven to have unsafe facades. There are difficulties establishing if funding is achievable and if so, when it will be available as well as the worry of living in a dangerous building until works can be undertaken.
In general, we have found that fire-related façade problems relate to at least one of the below issues: The cladding material (which is seen on the outside of the building) does not achieve a sufficient fire rating for the type of height of building. For example, timber and some types of ACM aluminium panels. These often need to be replaced with a complaint cladding and support system. A planning application may be necessary for the new cladding.
The insulation behind the cladding is not compliant. For example, phenolic foam insulation is used instead of mineral wool. Phenolic foam insulation is thermally more efficient than mineral wool so new facades will usually end up being deeper than the existing façade to achieve the same U-Value. This could result in having to install new cladding, even if the existing cladding is compliant. Similarly, a new planning application may be necessary for the increased façade depths.
The cavity barriers are installed incorrectly or not at all. Different building types have different requirements for cavity barrier performance and location. There are several projects we have inspected where we have been shocked to find there are no cavity barriers installed.
Due to the scale of the problem, we regularly receive enquiries from homeowners, building managers and project managers, which we are happy to help with. MCM are passionate about helping to design safe facades for all buildings.
For more information, please contact: