MCM's Hannah Bradshaw - Mix Interior's 30 under 30 class of 2021!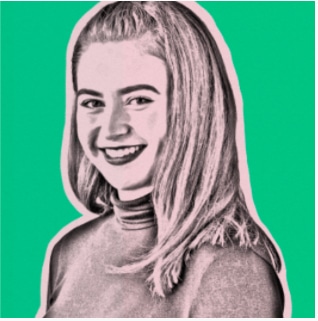 A HUGE congratulations to Hannah Bradshaw, Designer at MCM, for making it on the incredibly impressive 30 under 30 list, class of 2021!
This list is put together by Mix Interiors to celebrate the rising stars of the architectural and interior design community.
Hannah wanted to be a designer from a very young age, being part of a family heavily involved in renovation and interiors. Having joined MCM in March 2017, Hannah is involved with creating initial concepts and progressing them to fully developed design drawings. She sees the design process through from client briefing to on-site application.
Nothing's impossible – that's Hannah's M.O. She loves finding answers to the trickiest of design puzzles. She starts a project by pulling apart and analysing every detail of the brief; then putting it back together to find the missing piece. Hannah worked on the design of Hyperion Group's 115,000 sq ft HQ at One Creechurch Place, designing several key features and seeing them through to on-site completion. She is now part of the design and client presentation team (concept development, space planning and visualisation) on an exciting project for Sony PlayStation. The new 60,000 sq ft development and testing facility, at the former Liverpool Echo building, is due for completion this year. She is also an essential part of the MCM team, delivering projects across Europe for a confidential, prestigious global technology company.
Besides design, Hannah is fascinated by sociology, which brings an extra layer of richness to her approach to design, creating spaces that really respond to the needs of the end user.
Congratulations Hannah!