We are passionate about the talent at MCM and It's time to shine a spotlight on our superstar Graduate Designers - Valentina, Isabela and also, Tom, who has now been promoted to Designer after he joined us as a Graduate in 2021. These individuals are focused on breaking creative barriers and strive to make a difference within the design industry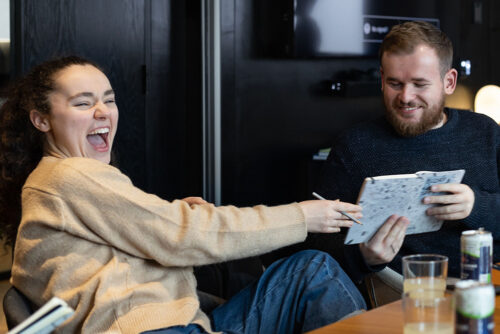 Why did you choose to study Interior Design?
Tom: I decided to study Interior Design because I wanted to design spaces that people would love and benefit from.  Spaces that people engage with and somewhere where experiences could differ every day. I have always loved design and thought I'd go into Architecture or Product design but after doing an art foundation course I realised that I want to study interiors.
Valentina: The influence of space on peoples' lives makes such a large impact, so I decided that it was something I wanted to explore further and eventually decided to study it.
Isabela: I found it fascinating how designers can use their creativity and skills to improve one's well-being, and how they feel in a space and inspire them through design. Working in a functional and beautiful space completely changes your experience and personally, makes my day better so I am very happy I get to help make that happen.
What is the most rewarding aspect of your job?
Tom: The most rewarding aspect is when a job has been built and you see your design vision become a reality. The transformation from a Revit/ 3D model into reality and then physically experiencing how it improves people lives.
Isabela: The most rewarding part is helping to create workspaces that are far from boring. Work is your second home, you need the right environment to make sure you are happy and successful.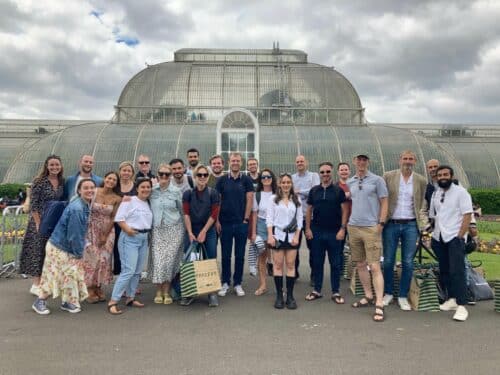 What is it like to work at MCM?
Tom: MCM is an amazing company that allows you to grow in your passions and interests. Every colleague is so friendly and supportive, always there to help and develop your skills.  Allowing you to grow in knowledge, in design and to have fun with the many events we get involved in.
Valentina: An ever-changing and passionate team always striving to reach our ethos of designing spaces people love. Coming together as one team for All Hands meetings to collaborate and learn together. I feel humbled to be working with some of the most inspirational people.
Isabela: It's great. Team culture is a very important part for me and MCM has a fantastic team that inspires us and supports us every day. MCM has a great purpose anchored in the future of design and sustainability, it feels good to work in a company that is equally focused on our own carbon footprint.
How do you find your inspiration for new designs?
Tom: I was lucky enough to go to the Dubai 2020 Expo which taught me a lot about sustainability and also design. The use of materials and different spaces created to allow people to experience something different in each area, it really inspired me.
Valentina: We are lucky enough to be based in London meaning we have a plethora of design influences on our doorstep, but I also take inspiration from traveling and exploring.
Isabela: I feel like I get the most inspiration when traveling. Another thing would be talking to other people in the industry and other designers, sharing knowledge and inspiring each other.
Do you prefer functionality or the aesthetic?
Tom: I'd have to say both as the aesthetics link to the function and vice versa. If the space is bold, colourful, and exciting, it won't be a space for people to sit and do a focused task. It will be more of an energetic space with a lot of movement and action. Similarly, to functionality, if the space is grey, black, or white and no colour and you have an active, fun activity in the space it will not have the same impact as a bright colourful space.
Valentina: I don't prefer one or the other, an environment must be a balance of both to be successful and usable. They are both as important as each other. Being part of a successful design process means that you have understood and applied both. I believe client's value both equally so we need to have a design that works and functions for its purpose but that also looks great and will elevate the user experience.
Who are your influences?
Tom: Es Devlin is someone who influences me through her use of design.  How at the heart of her process it is always to make people experience something new, whether that is emotive or physical. She thinks outside of the box and creates a space that is completely different to what people would be expecting.
Valentina:  I think authors of fiction books have a fantastic talent to take someone on a journey. I hope to acquire that skill and take it forward into my designs and implement that in real world context.
Isabela: The people in my personal life and the people I work with especially. You become the people you surround yourself with and I am surrounded by very hard working and inspiring colleagues.
What piece in your portfolio are you most proud of?
Tom: The piece I am most proud of is the work I am currently doing for a Key Developer. We are creating a hub for their new office and purposefully drawing people back to be effective. We are creating a central staircase that runs through the building and ends at a fantastic roof terrace. It allowed me to be creative and flex my design skills.
Valentina: Honestly, it's not necessarily within my portfolio, but more the experience and learning I have gained. A massive part of this has been over the last year here at MCM, influencing my designs and how I portray them.
What advice would you give to those who have just graduated in Interior Design?
Tom: One piece of advice I would give would be…be a sponge! I know it's a weird thing to say but it's something to always remember.  Each day, draw in as much information, inspiration, and excitement for design as you can. Don't stop learning, developing and soaking up everything you can as it will benefit you later on.
Valentina: Look beyond the design, look at who is your end user and focus on how the space influences them. Be open to listening to others, learn from people's experiences and don't be afraid to voice your ideas and opinions.
Isabela: Network! Go to events even if you don't know what to look for. Ask a lot of questions and don't be afraid to make mistakes and put yourself out of your comfort zone, that means you are learning and growing!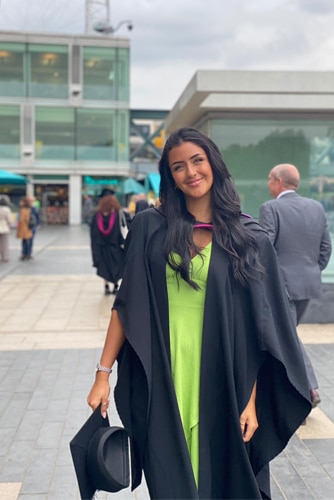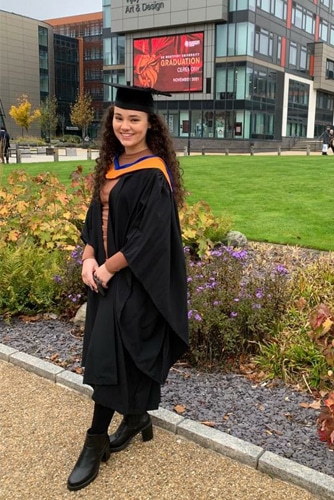 If you would like to learn more or if you are an Interior Design Graduate looking for an opportunity, please contact hello@mcm-uk.com