Acadian: A space to be proud of
Acadian is an asset management company operating on a global scale.
Headquartered in Boston, the company has offices across the world. London, Singapore. Tokyo. Sydney.
Acadian asked MCM to help move their UK operation from 110 Cannon Street to 24 King William Street. Only two minutes walk away, but with incredible panoramic views across London, it was also symbolically two floors higher.
The new space was an opportunity to showcase their brand personality. To make a quality statement to staff and clients. To literally move up in the world.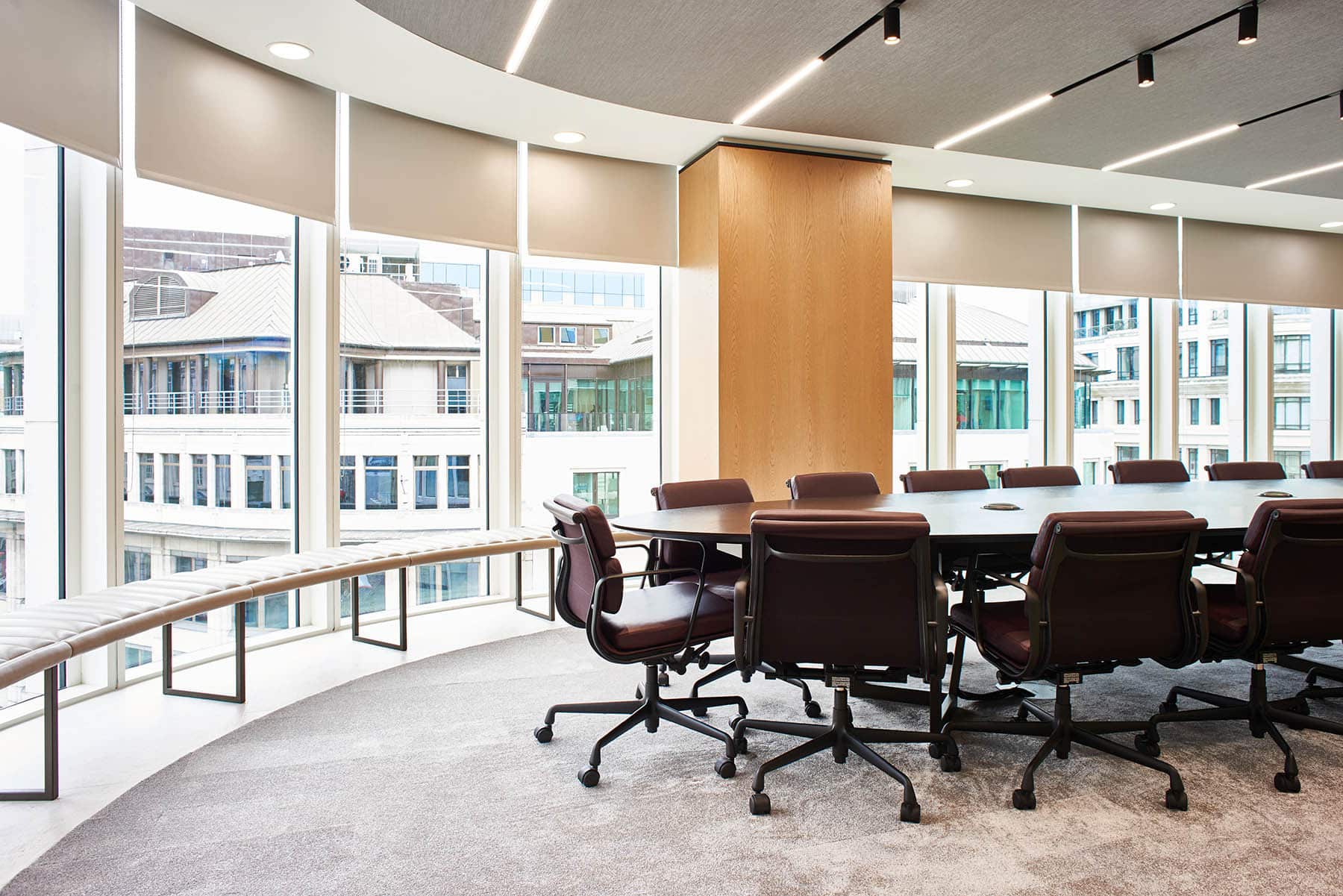 The brief.
Three key words were used as a benchmark from brief to move.
Openness. Transparency. Collaboration.
These words defined an underlying message that the new space had to deliver. They also provided a blueprint for the way MCM and Acadian would work together.
The client had total trust in our experience and vision. The conversation went something along the lines of, "Tell us what you think we need and go with it. If we hear any alarm bells ringing, we'll tell you. Otherwise, we're in your hands."
They wanted a space that was inviting and comfortable. That reflected the quality of the brand and their open culture. In particular, they wanted front-of-house spaces that they were proud to invite clients to.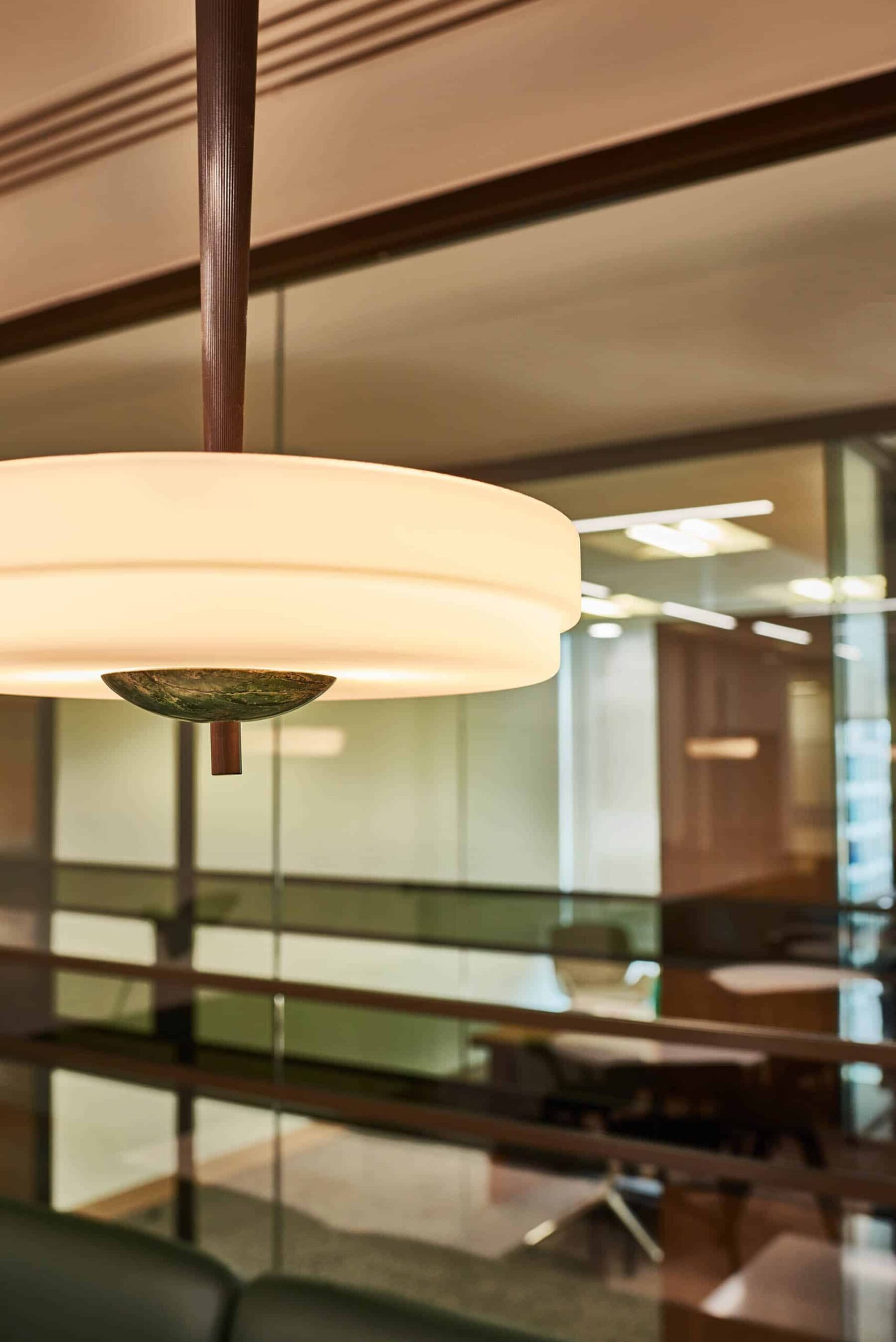 The challenge.
Timing was tight. Very tight.
We had just 13 weeks from beginning to end. The old lease was nearly up and the client had already started packing. They had to leave their old offices on a Friday and be up and running in the new space on Monday. No overlaps, no margin for error. If the project wasn't completed on time, they would be homeless.
So, no pressure then.
Acadian had 100% faith in our design vision, but with such a tight deadline, this added other pressures.
There was a certain element of, "show us what's possible, then we'll work out what the budget is". This meant we had to work at double-speed to understand their design sensibilities.
Then Acadian's CEO changed halfway through the project. And of course, he had a slightly different idea of what the space should be.
A few design features that had previously been agreed were axed. To get the most out the budget, there was a lot of value engineering to do. But, the end result still had to feel like no expense was spared. Flexibility, as ever, was the name of the game.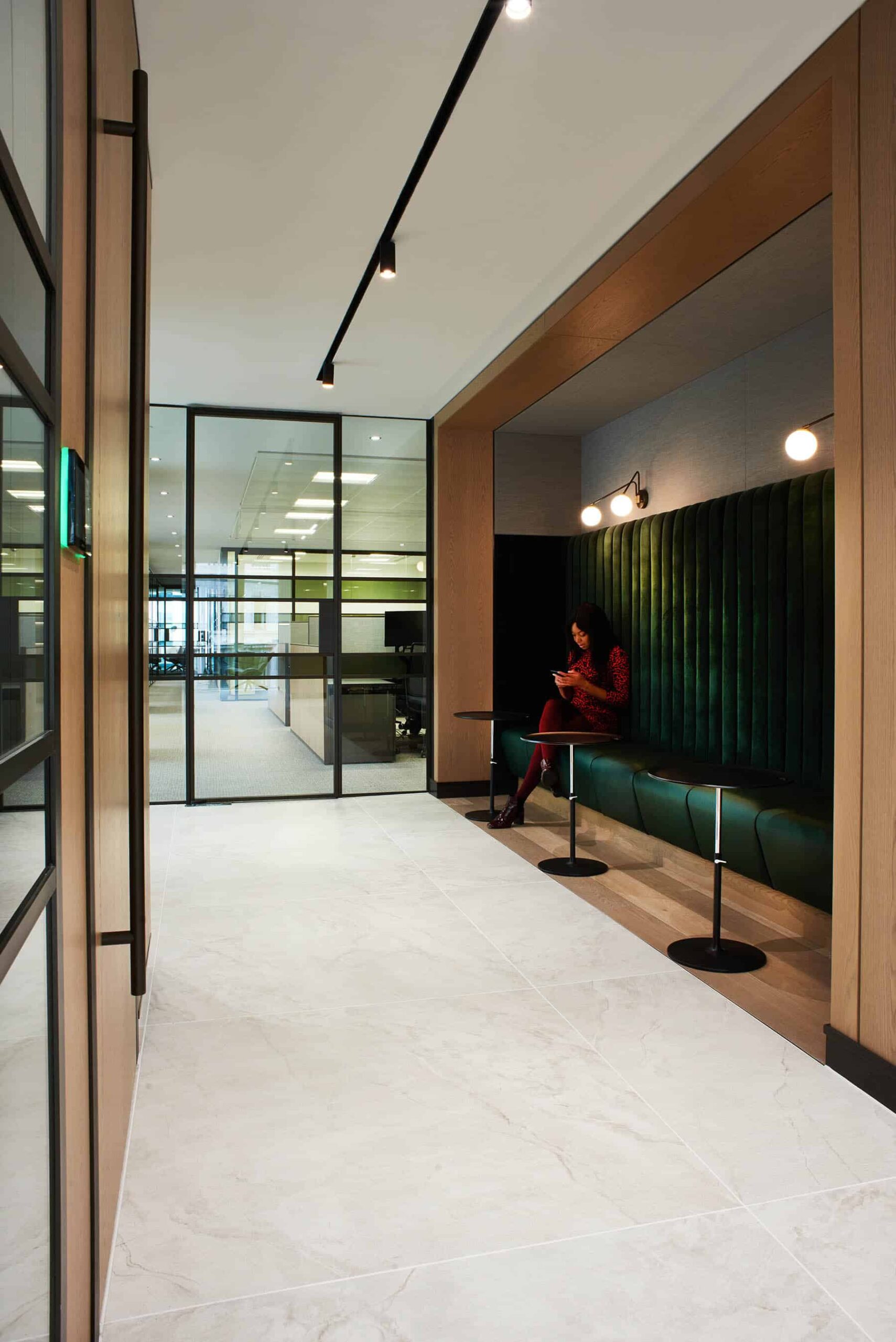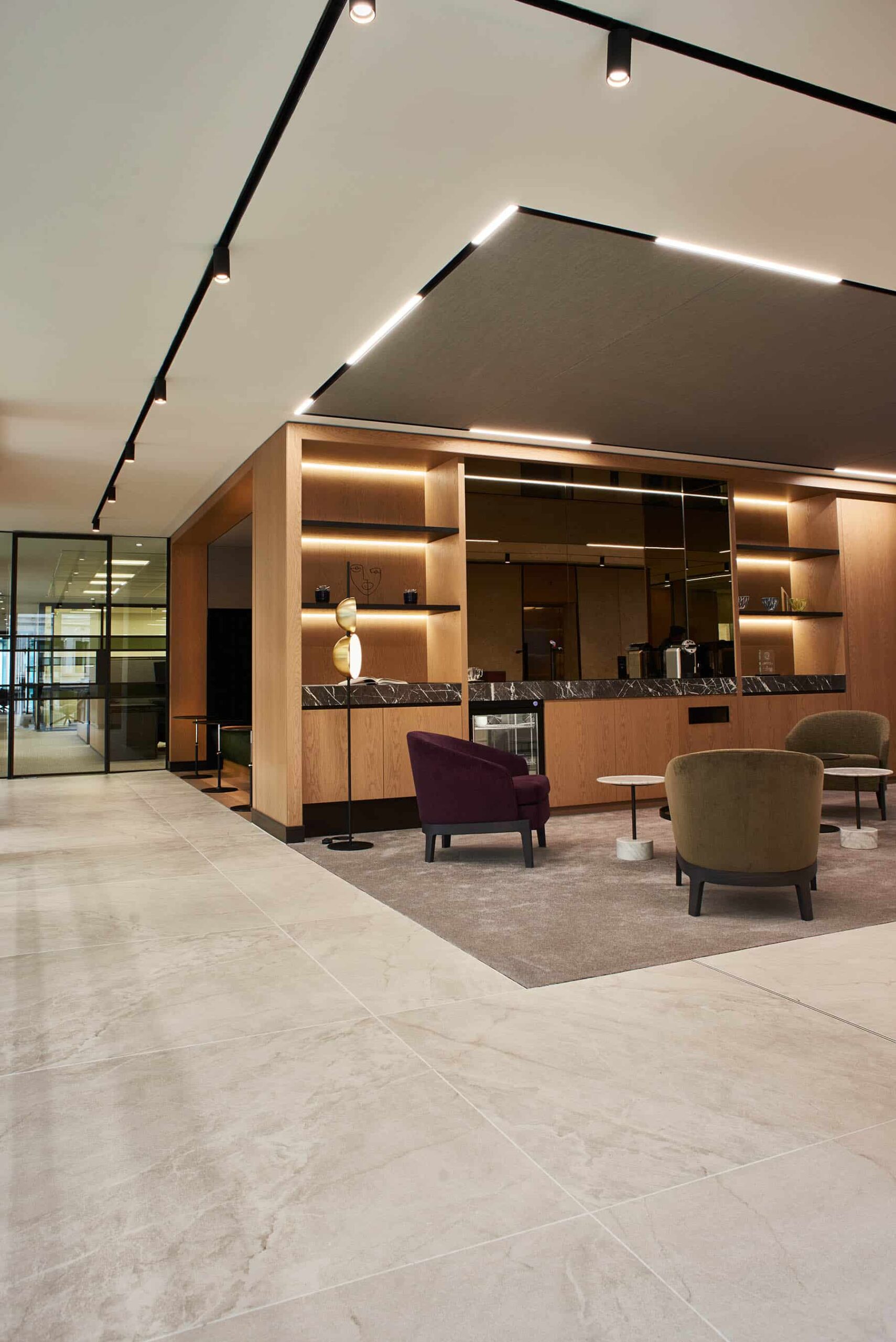 The process.
We held two intensive workshops. One with the senior team; one with other staff members.
The workshops were designed to dive deep into their culture. Where they are now and where they see themselves in the future.
It became apparent that client experience was really important for them.
They wanted to welcome the outside into their workplace. They wanted a bit of 'wow' when the lift doors opened.
This hadn't been possible in their old building. They had the physical space, but it just didn't feel right, so they'd always hired venues for meetings or social events. With the new move, they needed a space that they could show off.
So, what about design aesthetic?
They were, on the one hand, corporate and conservative. But they wanted to create a feeling of warmth and openness.
Acadian said, "We don't want it to look like an office. We don't want it to look residential. We want it to be somewhere in between."
So we had to get the balance right.
It was all about understanding their mindset, then standing back and looking at the bigger picture with a designer's eye.
But agreeing a design feel wasn't our only concern. We had to think function as well as form; allowing breathing room for potential changes in the organisation. A space that works today. A space that will work just as well tomorrow.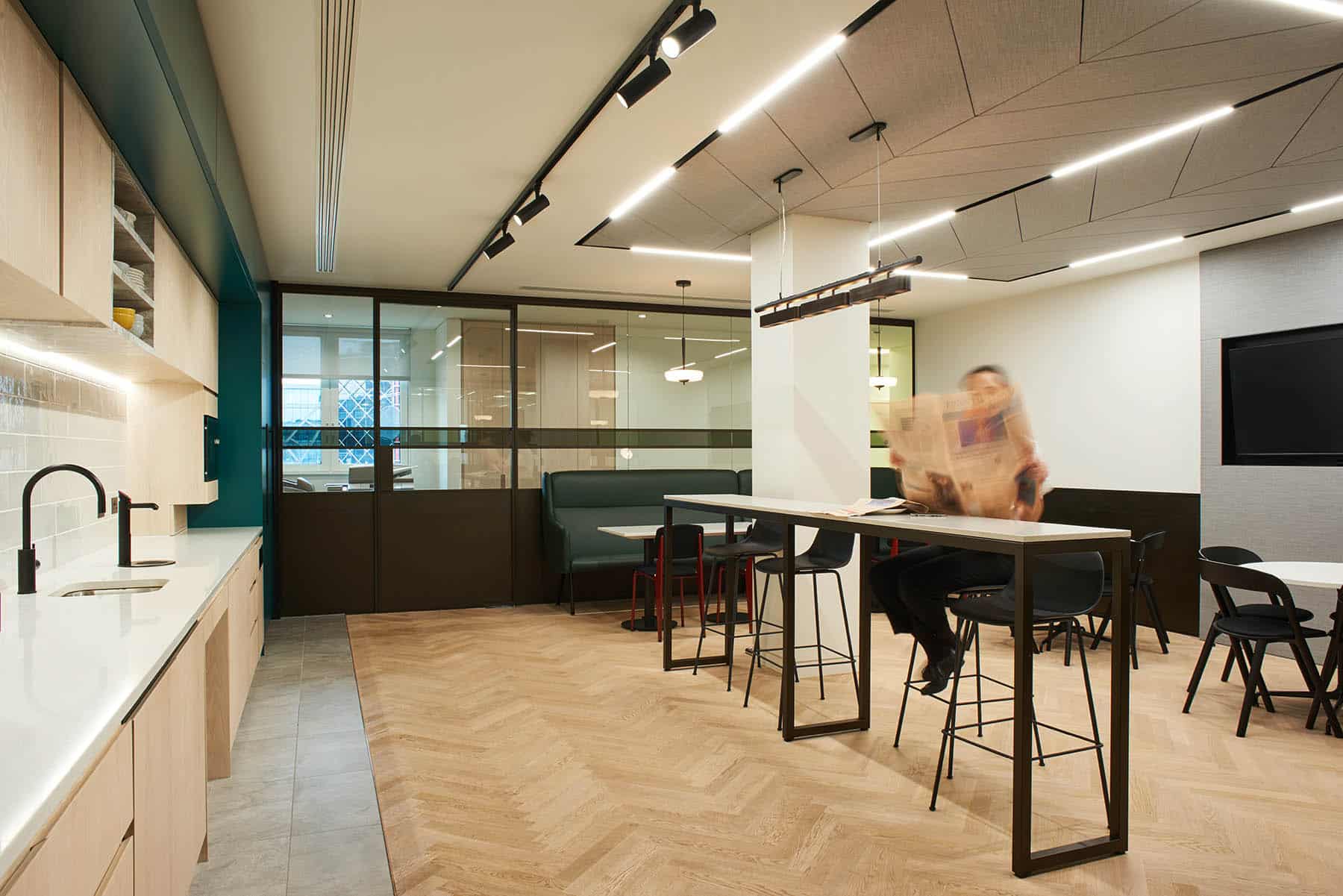 The look and feel.
We discussed lots of ideas. From the conservative end of the design spectrum, to more relaxed, residential-inspired schemes. From ultra-safe, to a few steps beyond their comfort zone.
We arrived at a point that Acadian wanted to head in. The sort of place where staff and clients could feel relaxed while doing business. More of a high-end members club than a typical corporate space.
This direction still gave us plenty of room for experimentation. Layouts. Materials. Finishes. But the collaborative working process had defined the boundaries.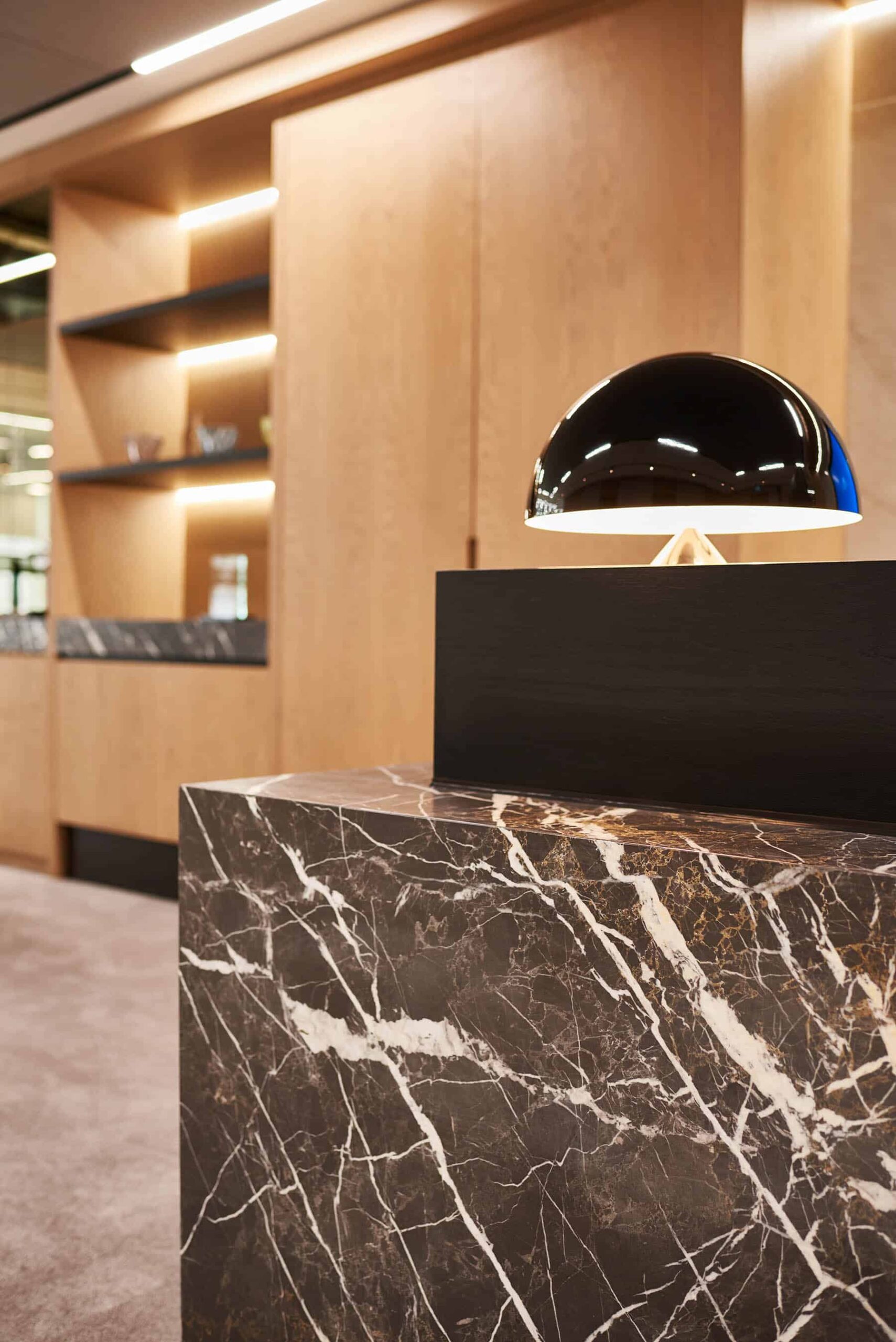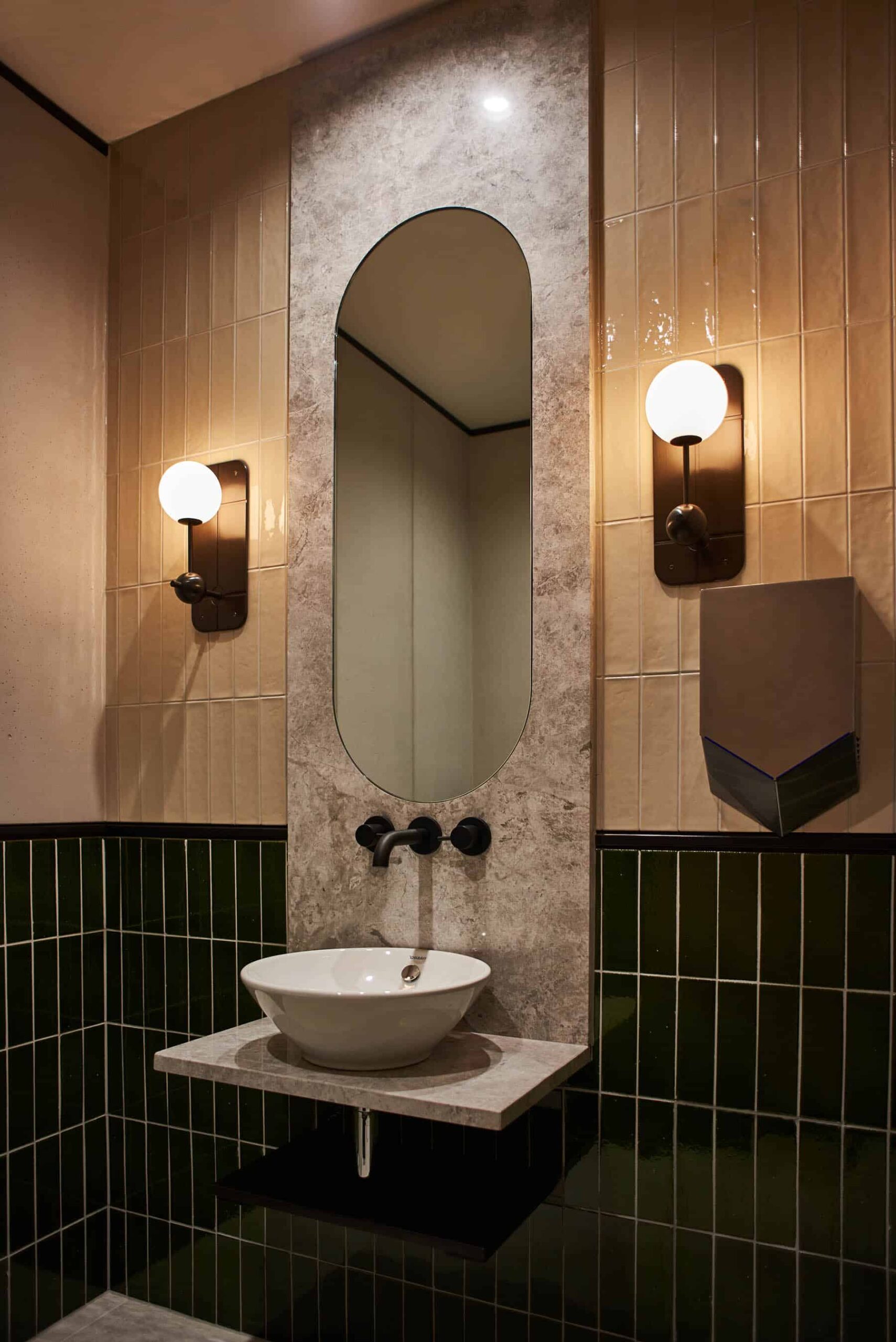 The spaces.
During space planning, it was decided that front-of-house was where the impact should be. Bold. Stylish. With the sort of footprint that makes a statement.
Acadian's new reception features a stunning marble-fronted welcome desk and lobby-style waiting area. Two large meeting rooms have the elegance and comfort that had been missing in their previous location.
Behind the scenes, 13 offices incorporate a mix of open plan workstations and intimate booths. We also introduced two quiet rooms for thinking and making client calls.
Future-proofing was a key driver, but no one could have predicted how quickly this would be put to the test.
With just two weeks until practical completion and the big move, office layouts were still being finalised. However, mechanical and electrical engineering work had been planned to allow for this kind of scenario. Dividing walls could, within reason, be put almost anywhere.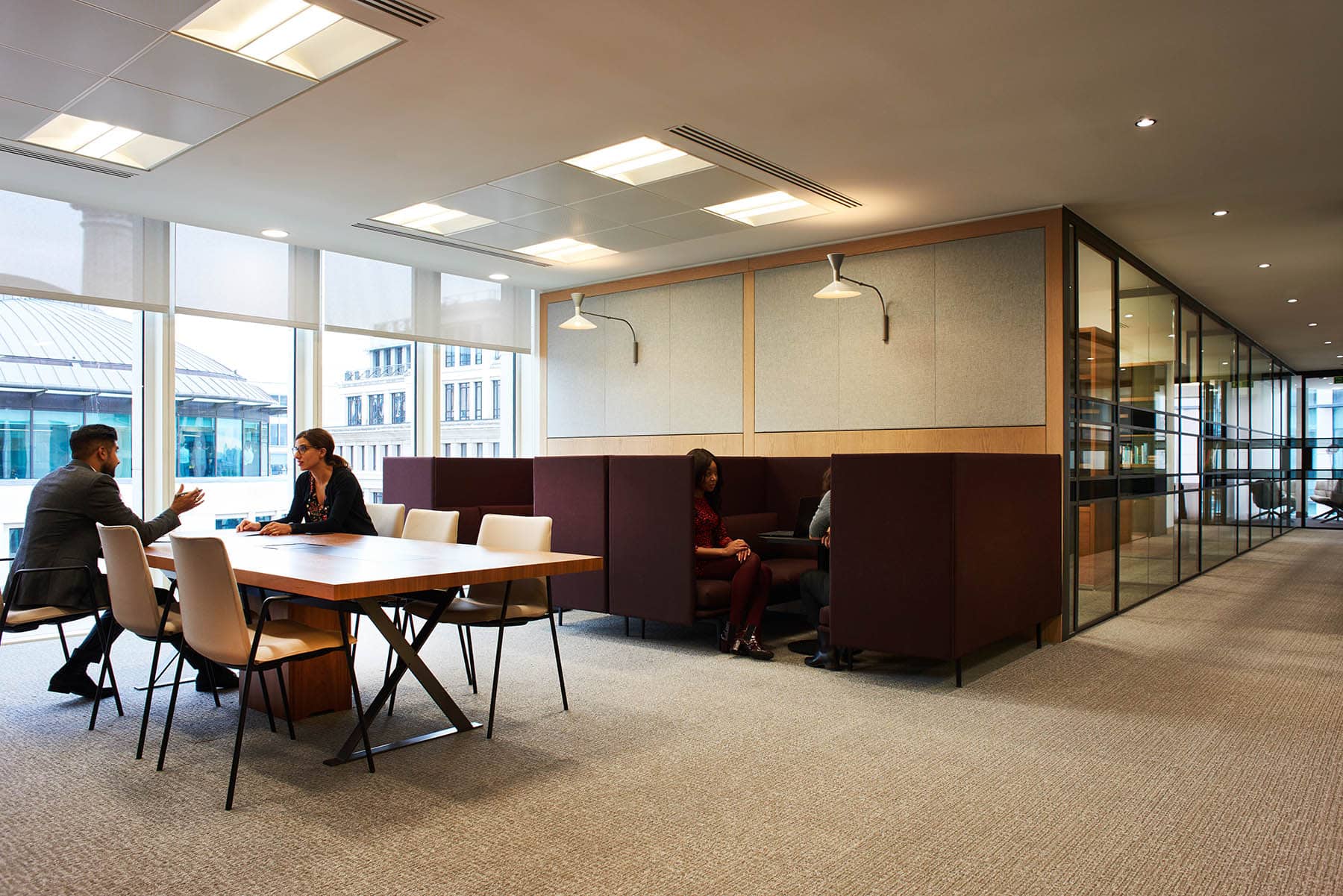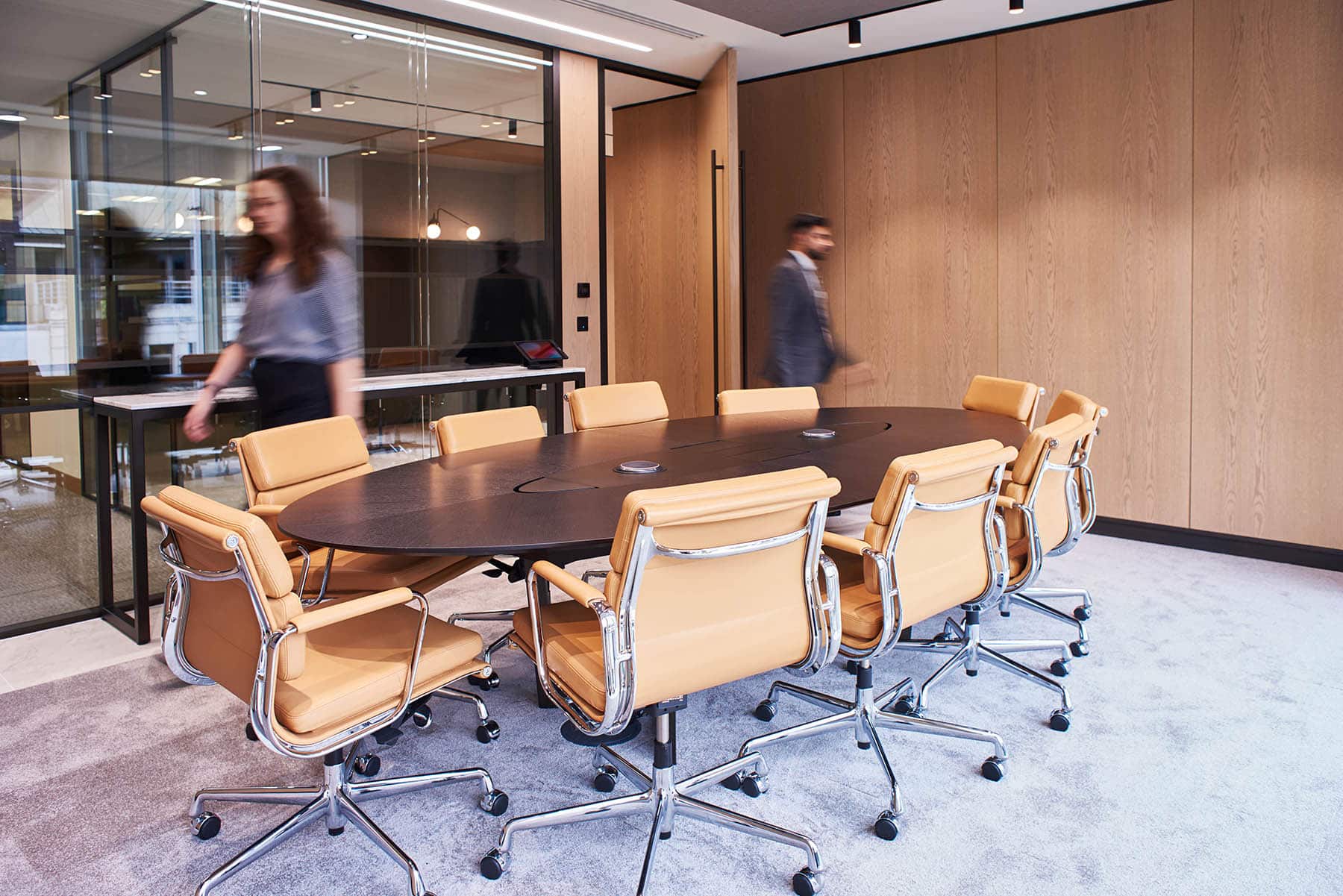 The result.
Time and budget constraints aside, it was still important to focus on quality. Their new space had to feel special.
Visiting veneer workshops. Hand-picking marble finishes. Specifying bespoke joinery. We worked hard to get the look just right. Polished. Sophisticated. Uniquely Acadian.
Having put ourselves in their shoes, we understood how to re-imagine their work environment while making it fit with their values and ethos.
Workstation booths. Quiet breakout spaces. A more inviting look and feel. These may sound like subtle changes, but they had a profound effect.
Open. Transparent. Collaborative. Now Acadian have a space they can be proud of.