KPMG Ignition: The future of collaborative working starts here
KPMG is a multinational professional services network. One of the Big Four accounting organisations.
650 offices. 147 countries. Over 219,000 people. You don't get this big without blazing a trail or two.
Determined to stay at the forefront of their industry, KPMG decided to invest heavily in a Digital Innovation Centre. An inspirational technology insights and collaboration hub to help their clients develop new ideas.
Following a series of interactive RFP workshops, KPMG chose MCM as the ideal design partner to bring their vision to life.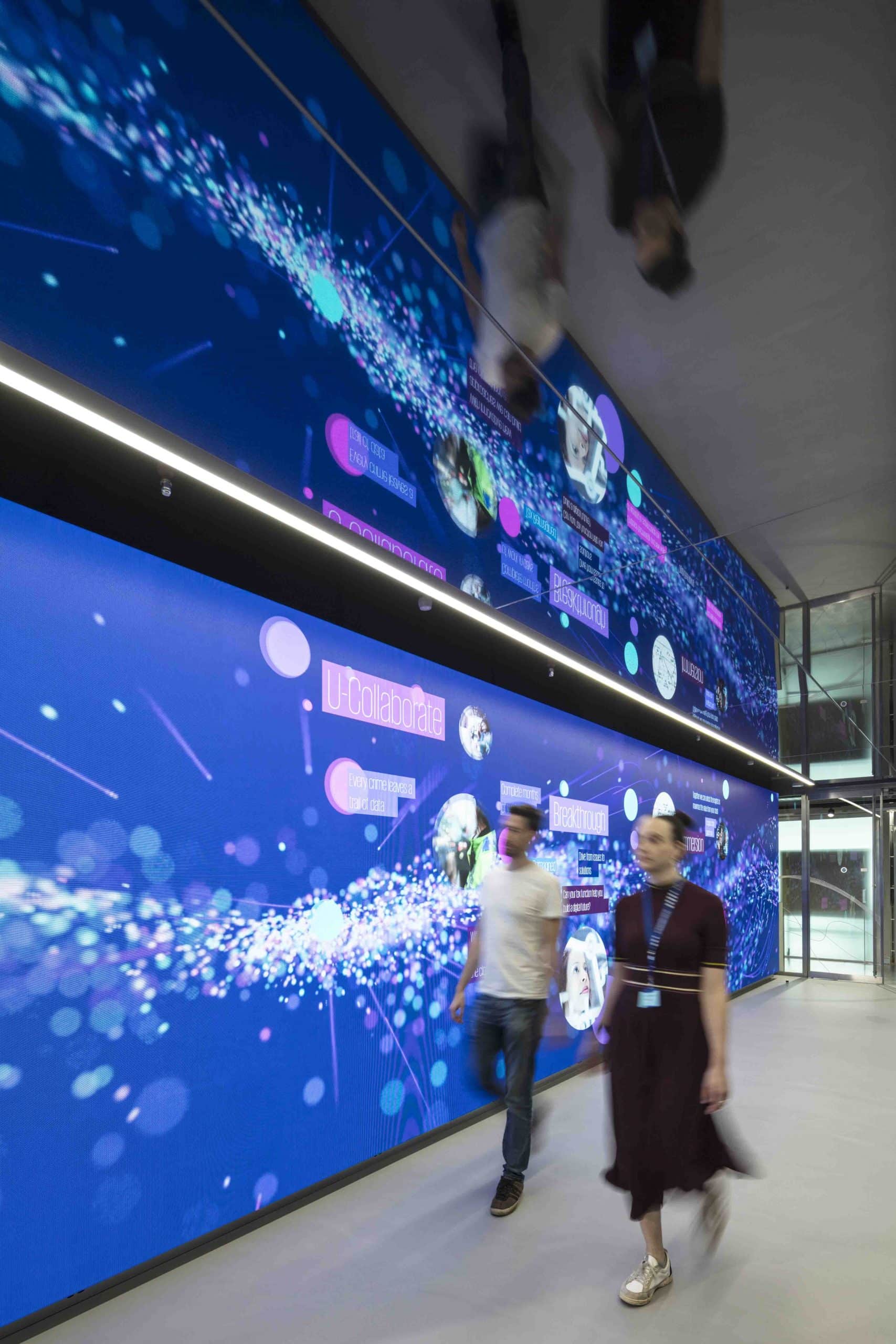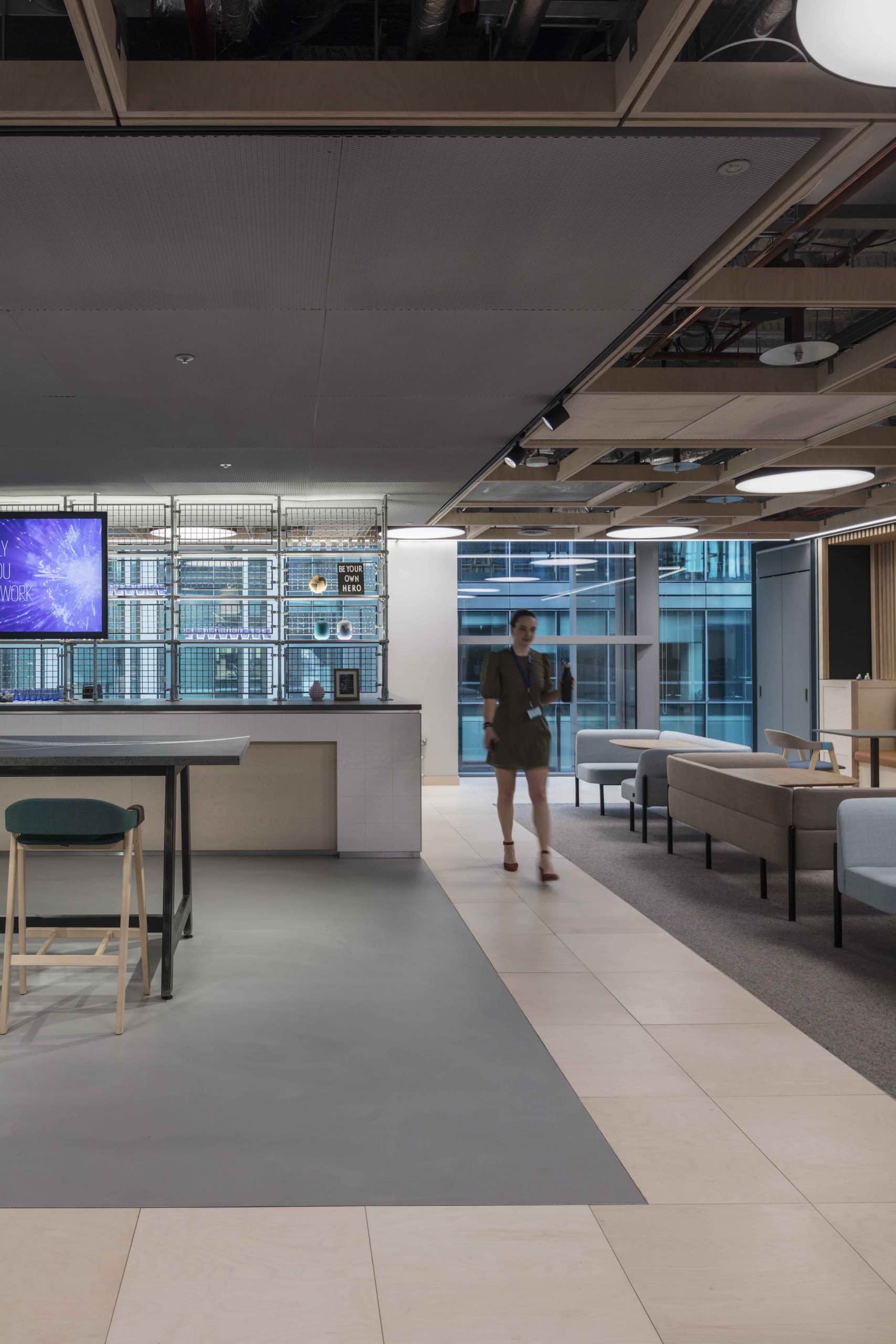 The brief.
Branded 'Ignition', the new centre sits within KPMG's London HQ in Canary Wharf. The client wanted an exceptional space to facilitate client co-creation. Flexibility was the name of the game. Spaces would need to accommodate anything from 2-day workshops to 6-month projects. Small development teams of 2 or 3, to large group presentations.
Our design drivers: Disruptive not conformist. Adaptable, not static. Surprising, not obvious. Approachable, not intimidating. Function first, form second.
The challenge.
15 Canada Square is a contemporary, state-of-the-art building. It takes its environmental credentials very seriously. In the arena of high-spec functionality, the bar was set as high as it could possibly be.
Plus, our client wanted a space that would drive a work philosophy unlike anywhere else in the UK.
Thankfully, we love a challenge.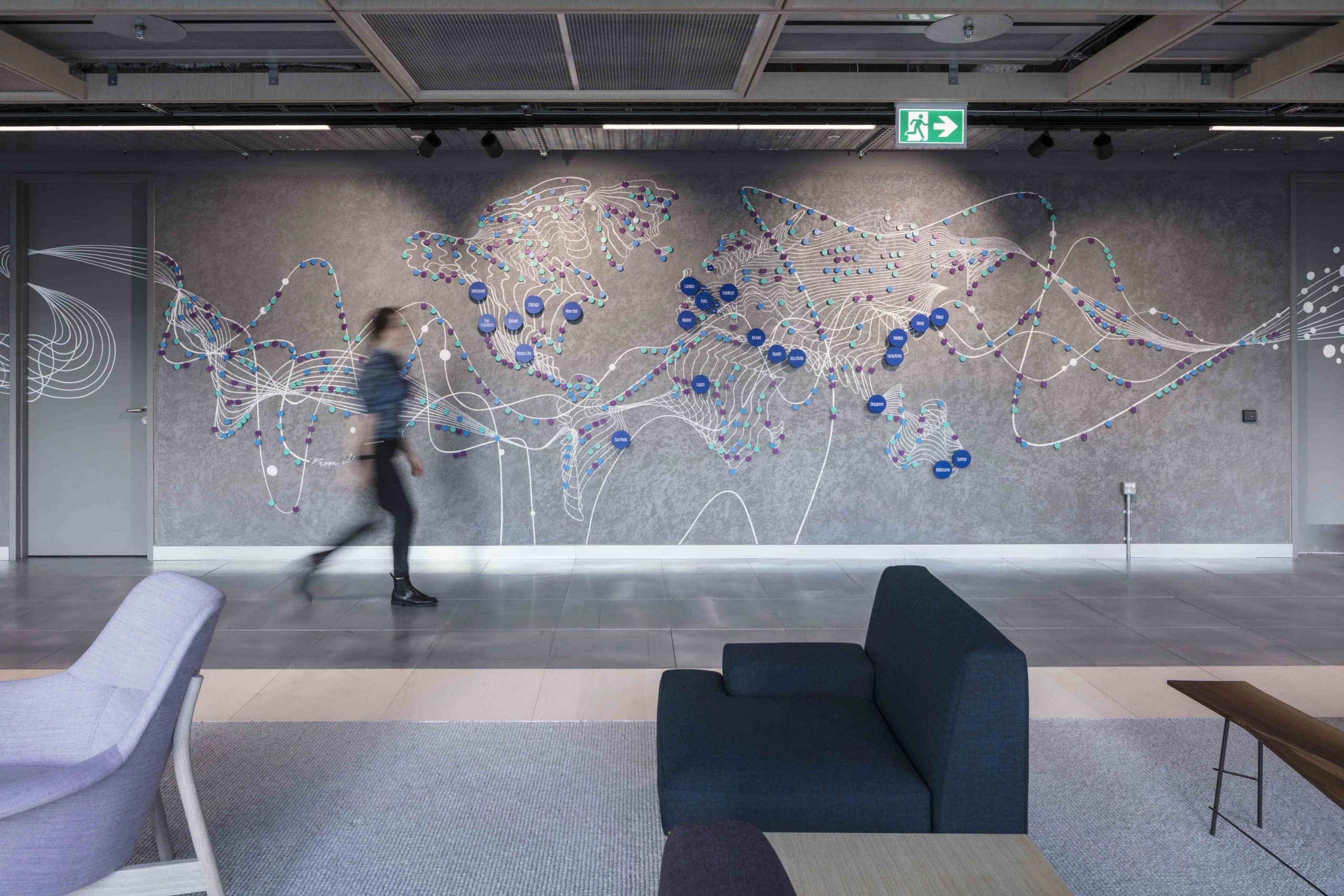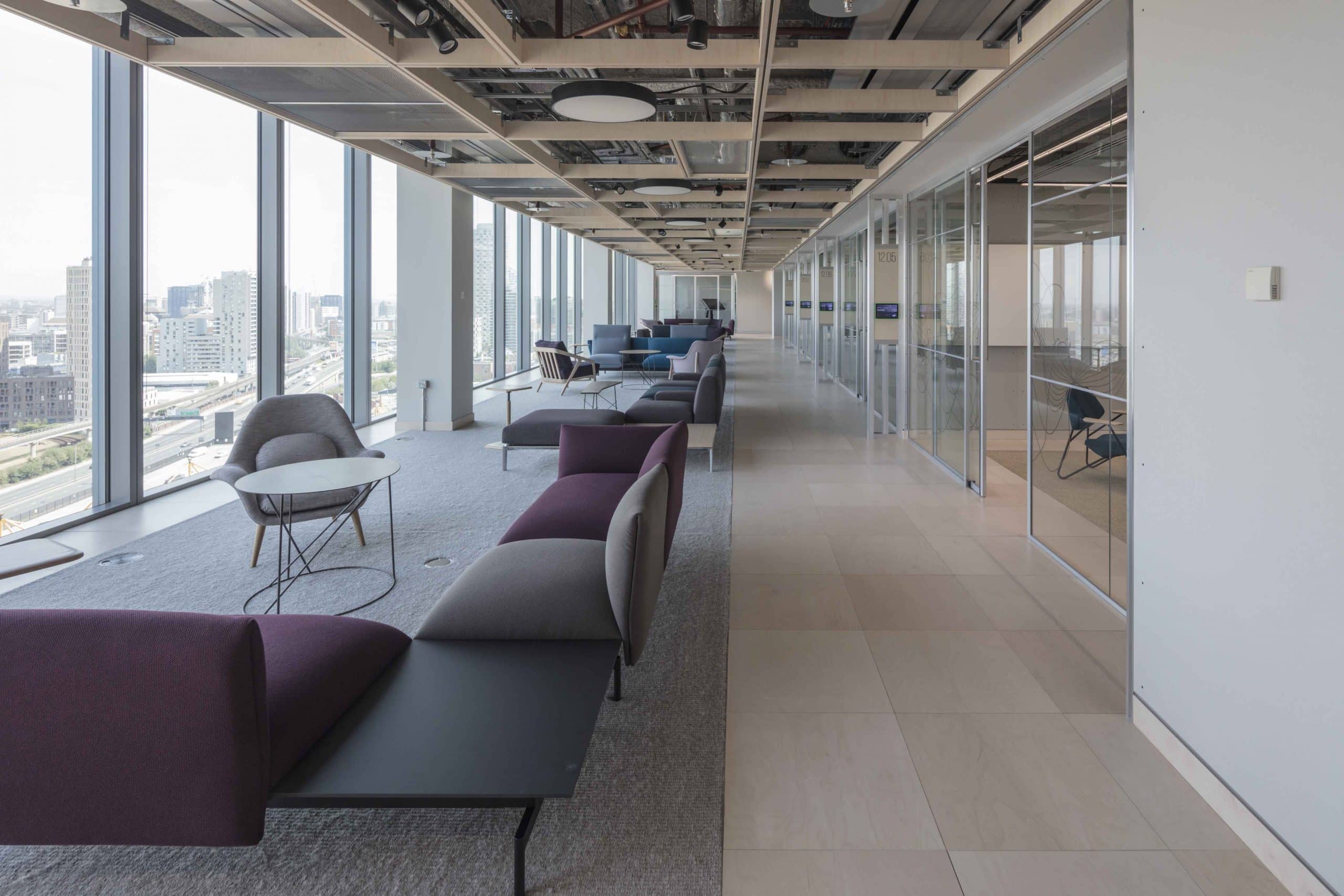 The process.
MCM facilitated several in-depth creative workshops. Exploring the concept of digital innovation. Uncovering the purpose and philosophy of the space. Its physical limitations, connections with other spaces and the culture it would champion.
Through these interactive sessions, the constructs of adaptability and functionality became our focus. This was a space that would never stay still. If a design concept felt rigid, if it put limits on future possibilities, it was immediately rejected.
Adaptability and functionality led us to a simple, one-word objective. Purpose.
'Purpose' meant putting the centre's manifesto above all other considerations:
– Sparking curiosity.
– Challenging preconceptions.
– Enabling innovation.
– Expressing ideas.
– Delivering lasting change.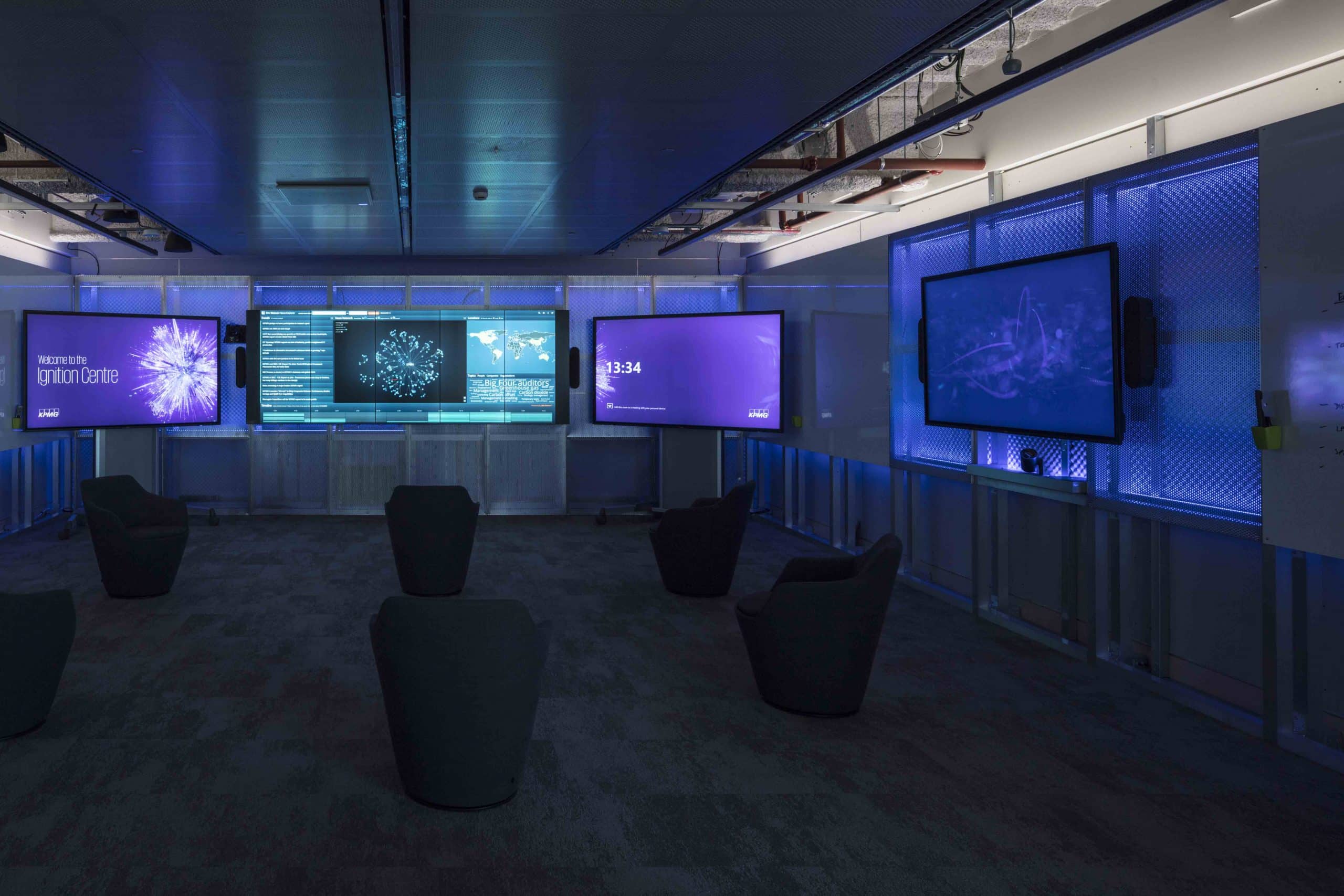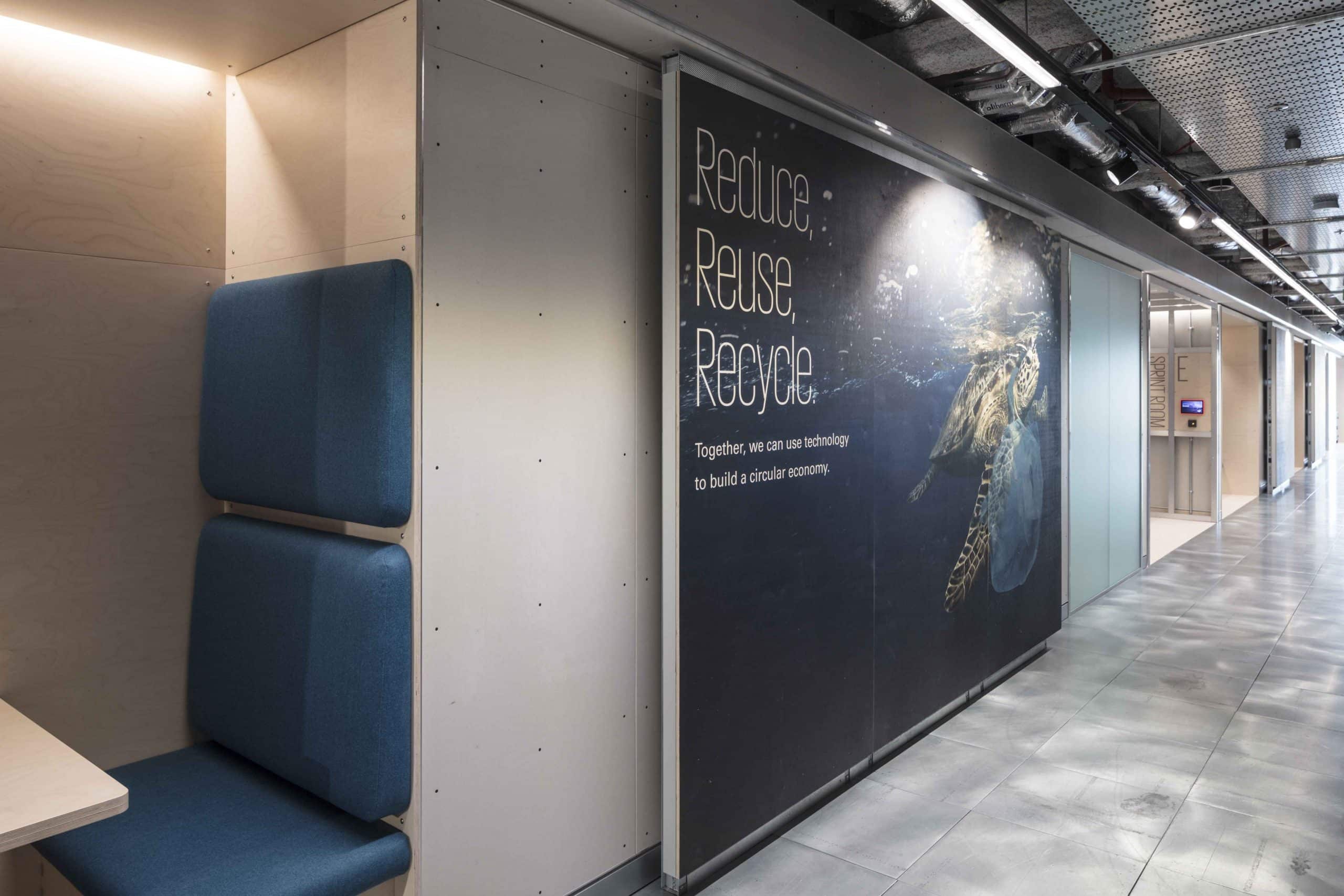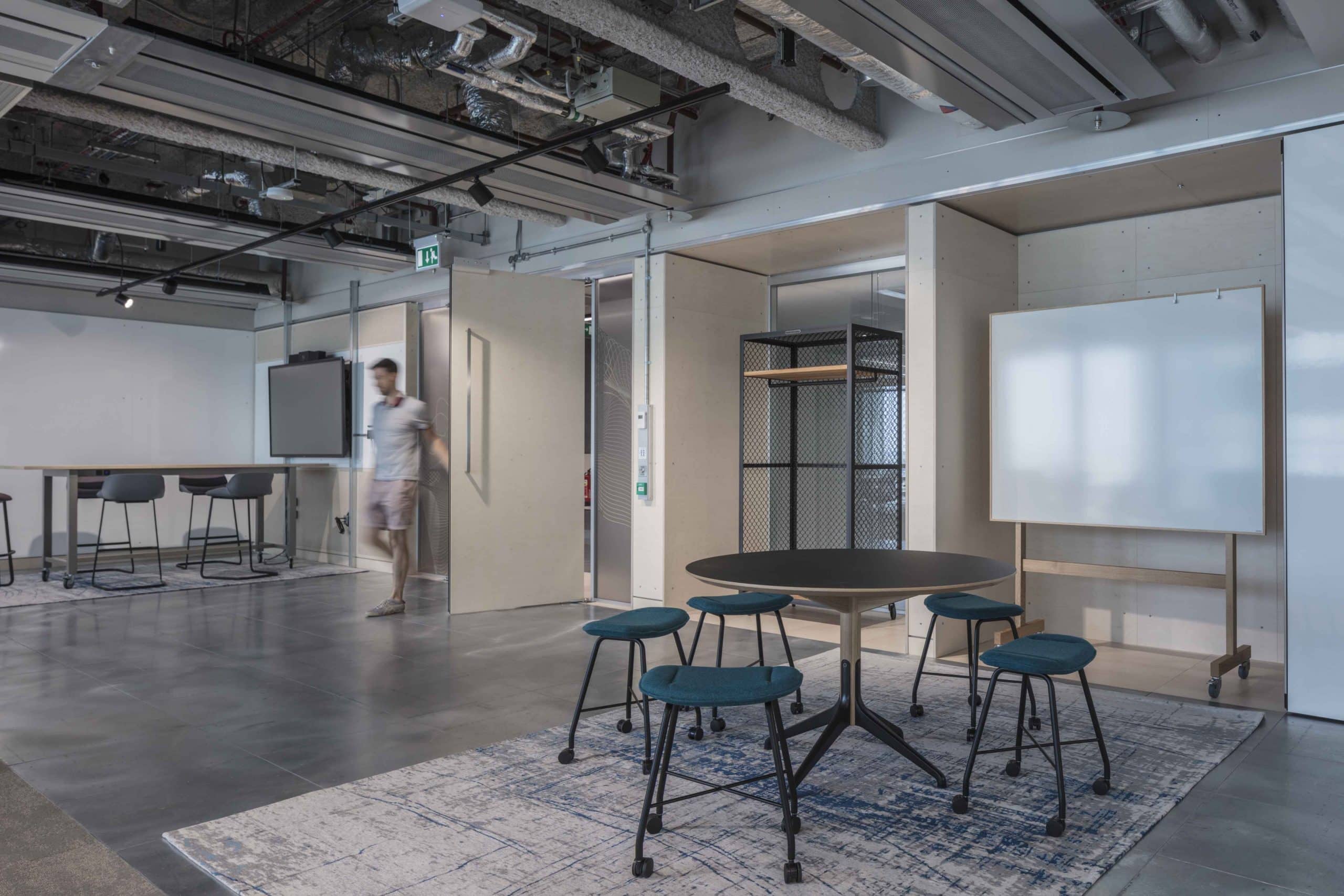 The look and feel.
Adaptability. Functionality. Purpose. These principles led us down a design route of simplicity and authenticity.
Our base palette consisted of materials in their most natural, raw states. Stainless steel. Exposed concrete. Bare plaster. Oriented Strand Board (OSB). Plywood. A no-nonsense, but striking scheme that allowed the centre's creative process to be the star of the show.
This was layered with secondary palettes to trigger physical and emotional responses. To help the space deliver its core purpose of igniting new ideas.
To complement the raw materials, we used exposed, but beautifully detailed joints and fixings. This meant extensive sessions with sub-contractors, as nothing came 'off-the-shelf'.
KPMG's Ignition centre can be broken down into six key zones:
Arrival.
We wanted to make a big statement. To really wow clients.
An interactive video wall powered by motion sensors sits below a mirrored Barrisol® ceiling. The visitor is fully immersed in a world of digital sound and vision.
Welcome.
The Welcome Lounge is designed for greeting, working, relaxing and mixing. Its location, adjacent to the atrium, creates an inviting, dynamic space where ideas are shared and teams can bond.
Innovation Lab.
This is one of the key digital and physical workshop rooms. A totally flexible grid system of movable panels and lights allows the space to be set up in almost any configuration imaginable.
Insights Centre.
A cutting edge facility, where fully developed data, analytics and AI tools can be showcased. The Insights Centre allows large groups to carry out real-time data exploration, scenario testing and prototype development.
Client Lounge.
The Client Lounge is a breakout space with spectacular city views. An ideal area to take time out from the Innovation Lab or Insights Centre. Hit pause and relax. Or carry on working in a less formal setting.
Co-create spaces.
A suite of more formal collaboration spaces, where teams can work to resolve complex technological challenges. Designed-in flexibility means cross-walls can be moved to accommodate anywhere between 30 and 150 people. A large, adjacent furniture store provides even greater adaptability.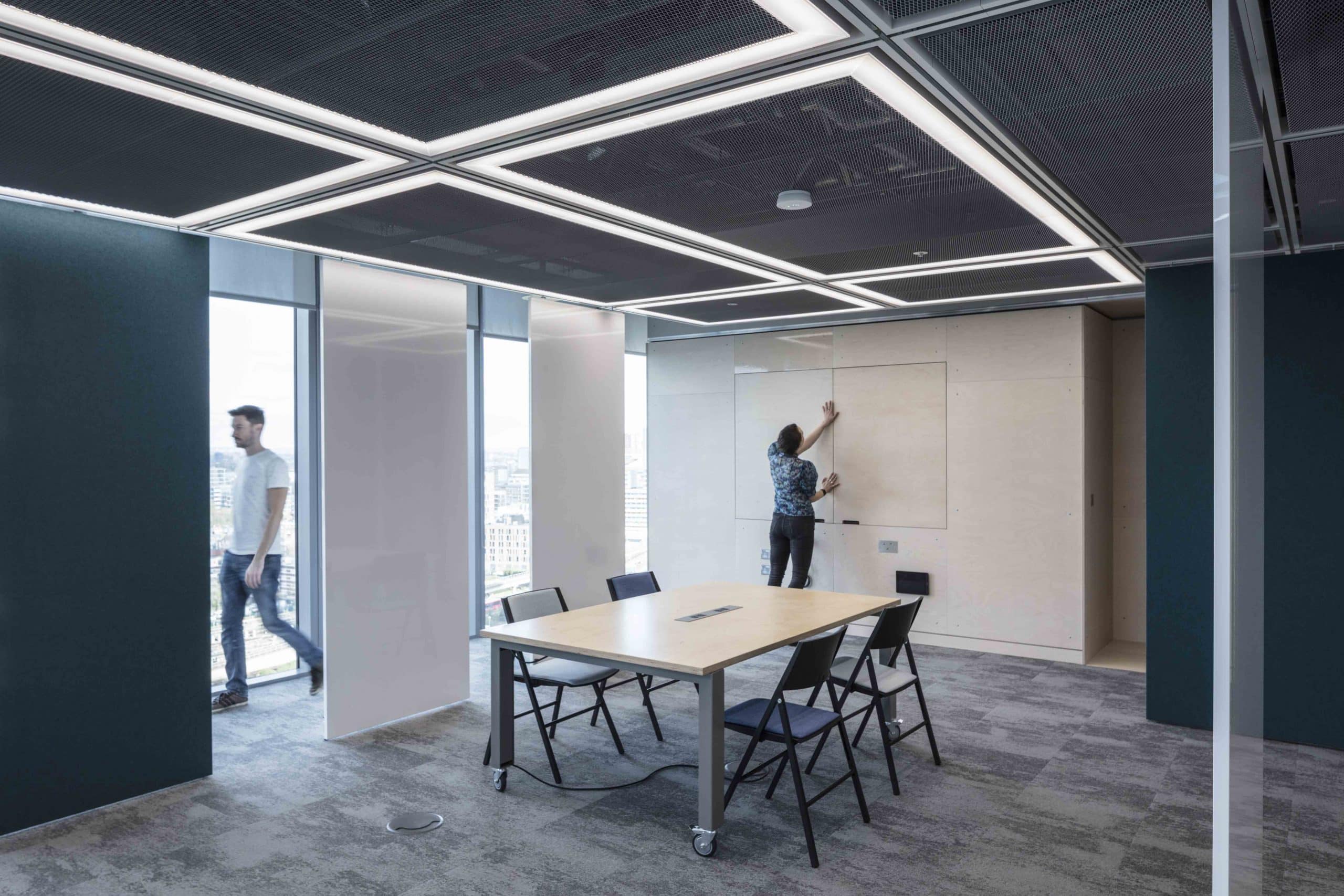 The result.
KPMG's Ignition centre is an impressive, digitally-enabled workspace that invites collaboration and connection regardless of geographic limitations.
A one-of-a-kind facility in the UK, it allows clients to explore new ideas. Design. Prototype. And build.
Completed at the end of April 2020, Ignition has already proven to be a world-class centre for collaborative digital transformation.