KPMG Reading: Big cultural changes for one of the Big Four
KPMG is a global network of professional service organisations.
From Albania to Zimbabwe, they operate in 147 countries and employ over 219,000 people. We're talking Big Four big.
After submitting an RFP along with four or five other practices, MCM won a two-way pitch for the design of KPMG's new offices in Reading.
Although moving just 8km, from the outset this was all about celebrating the new location. Anchoring the new space in its new surroundings.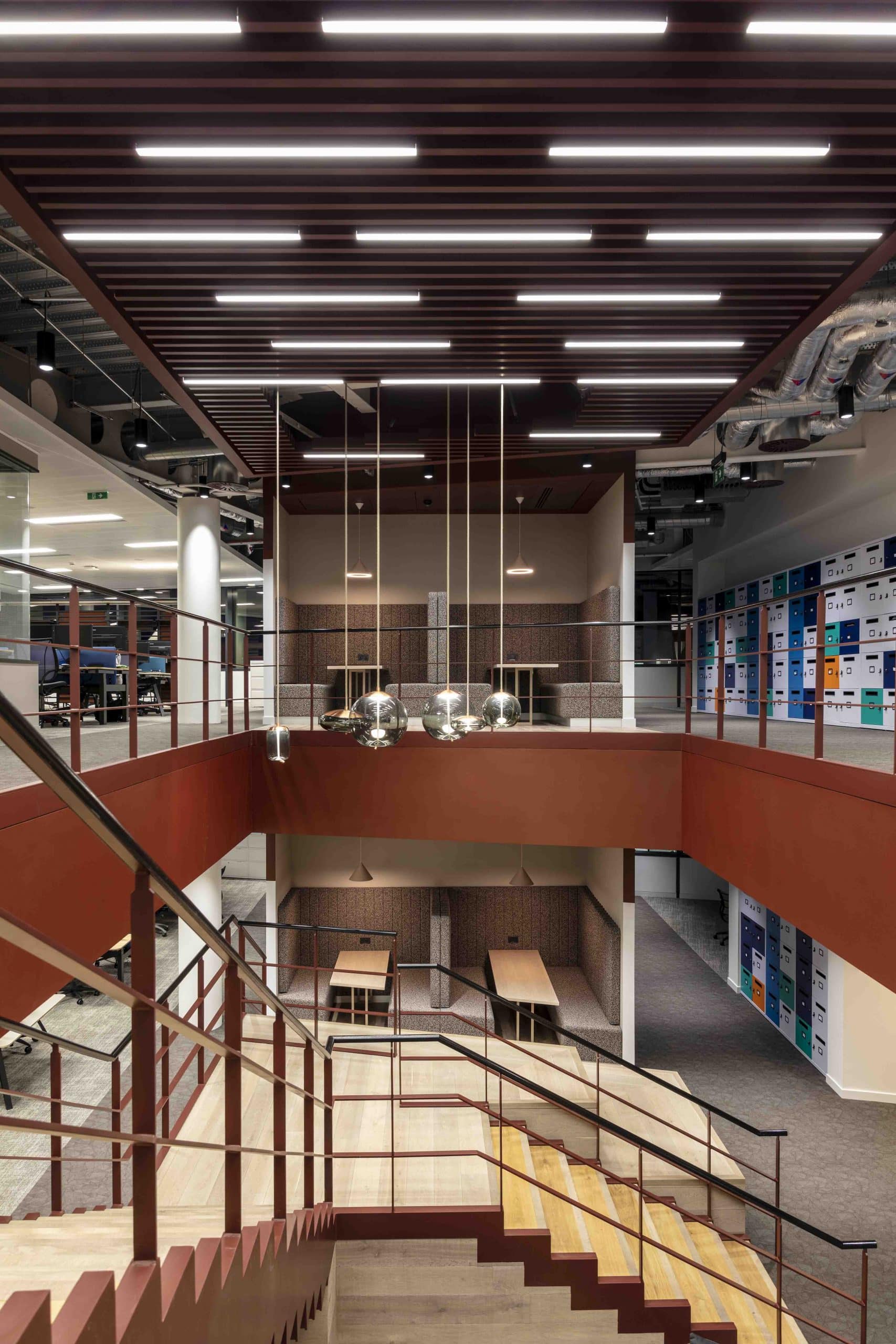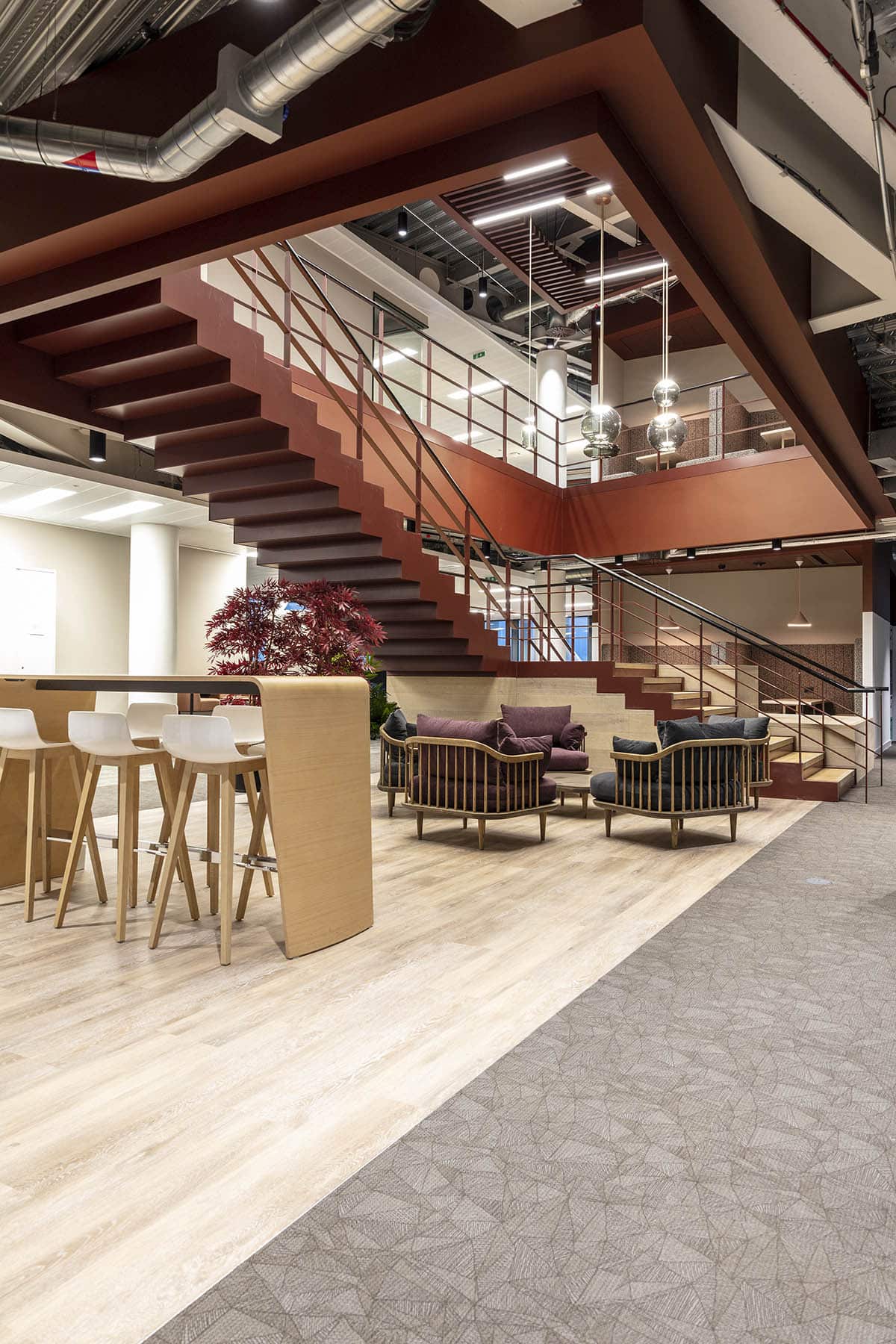 The brief.
The essence of our brief was to find a strong regional narrative to underpin all design decisions.
This wasn't about creating another office in the group. We had to put a unique Reading-flavoured stamp on their new home.
Reading is a major transport hub with three key networks. Water. Rail. Road. This was a hook we thought could work. Our client did too.
The transport concept may seem simple, but we used it to create a rich palate of design and structural cues. Vibrant. Creative. Inspirational. Transport meant movement, new possibilities; the opening up of whole new worlds.
Besides expressing the transport theme, the new space needed to tick three other conceptual boxes. Autonomy. Positivity. Opportunity.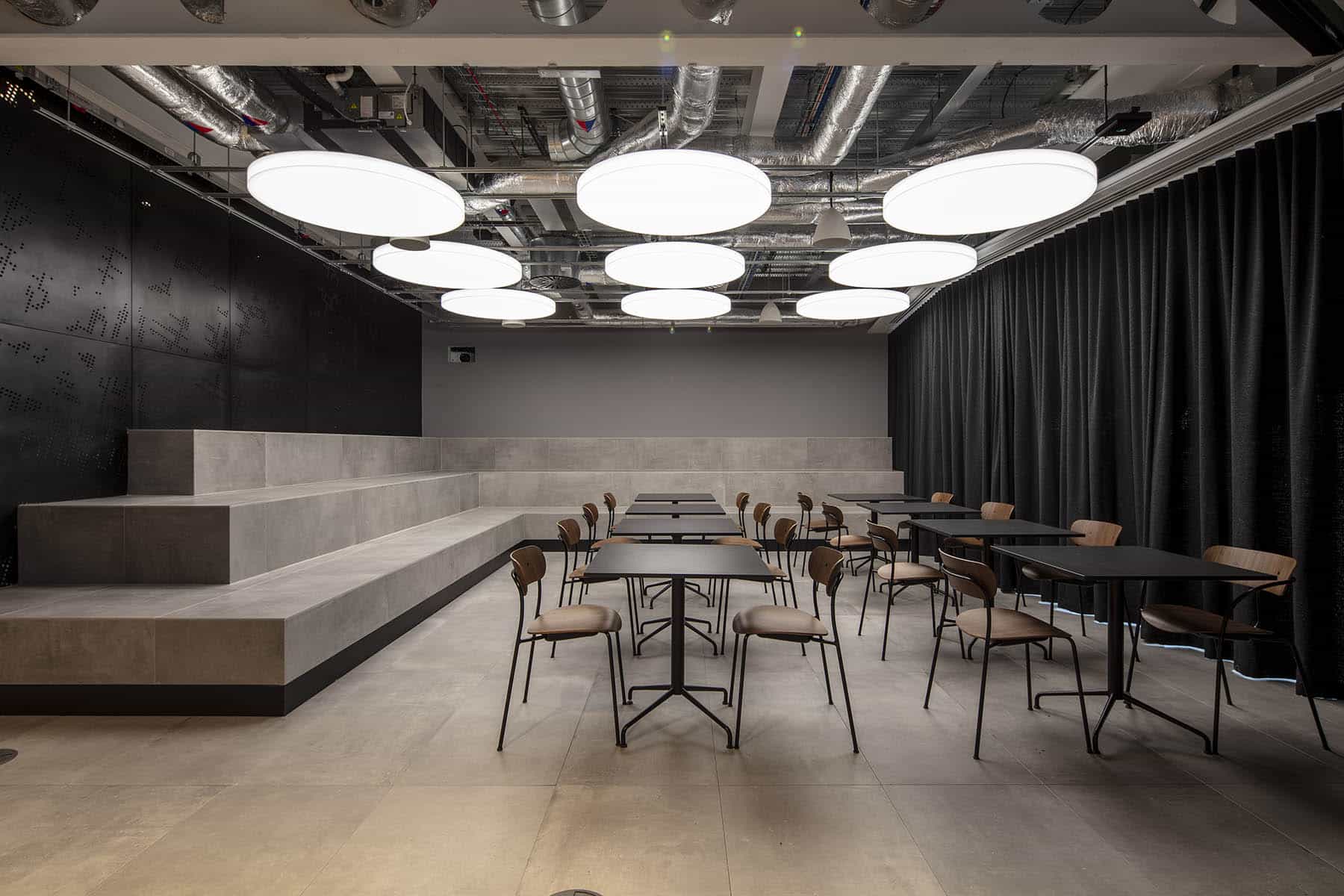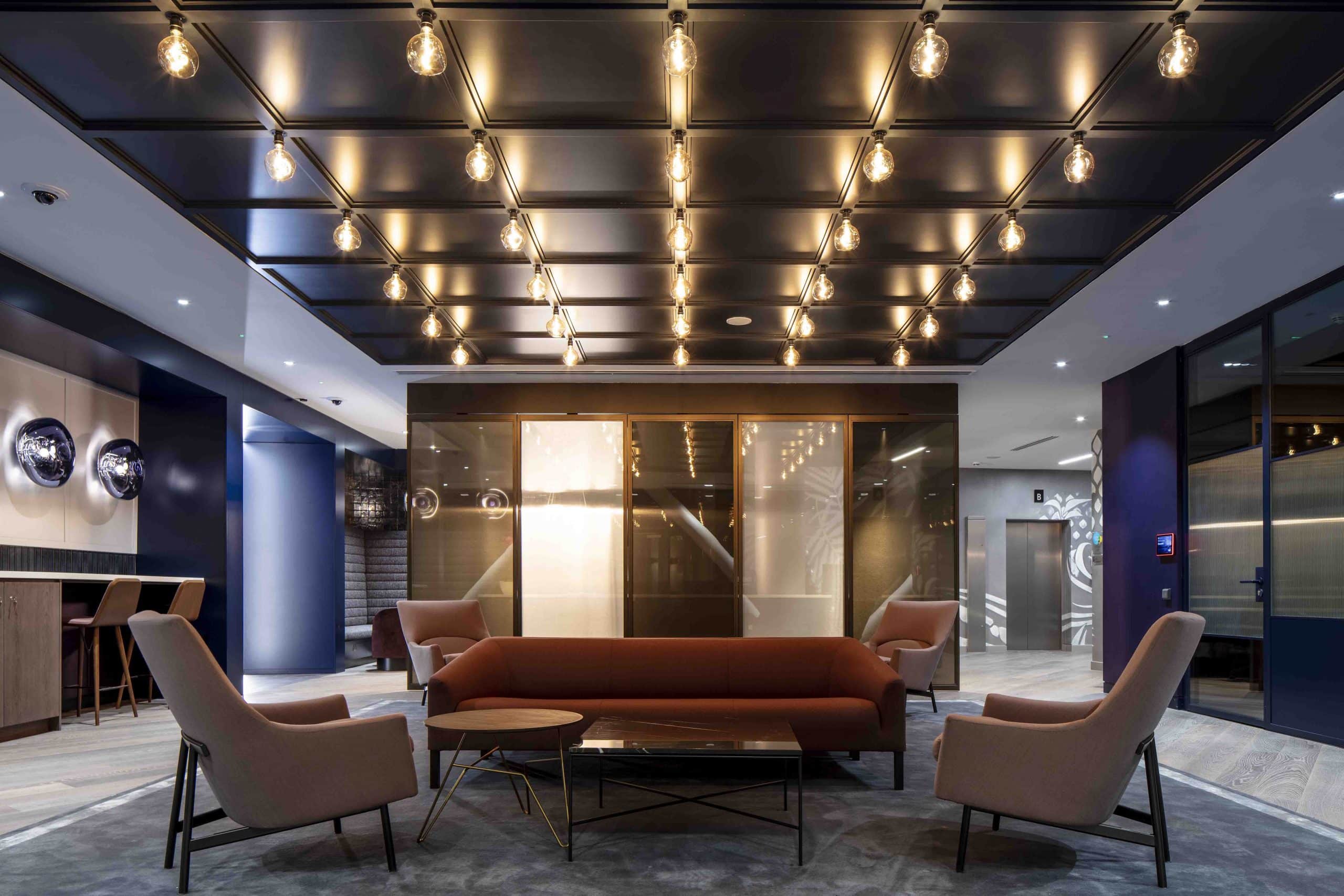 The challenge.
Moving a team of 400 from Theale to Reading presented KPMG with many potential challenges. Logistical and HR.
This would be demanding under any circumstances. But, on top of this, KPMG wanted an ultra-modern environment. A completely different way of working.
From the outset, we knew this was much more than an 8km move. This was a cultural change of a million miles. Ambitious. Exciting. But, something that had to be handled with care.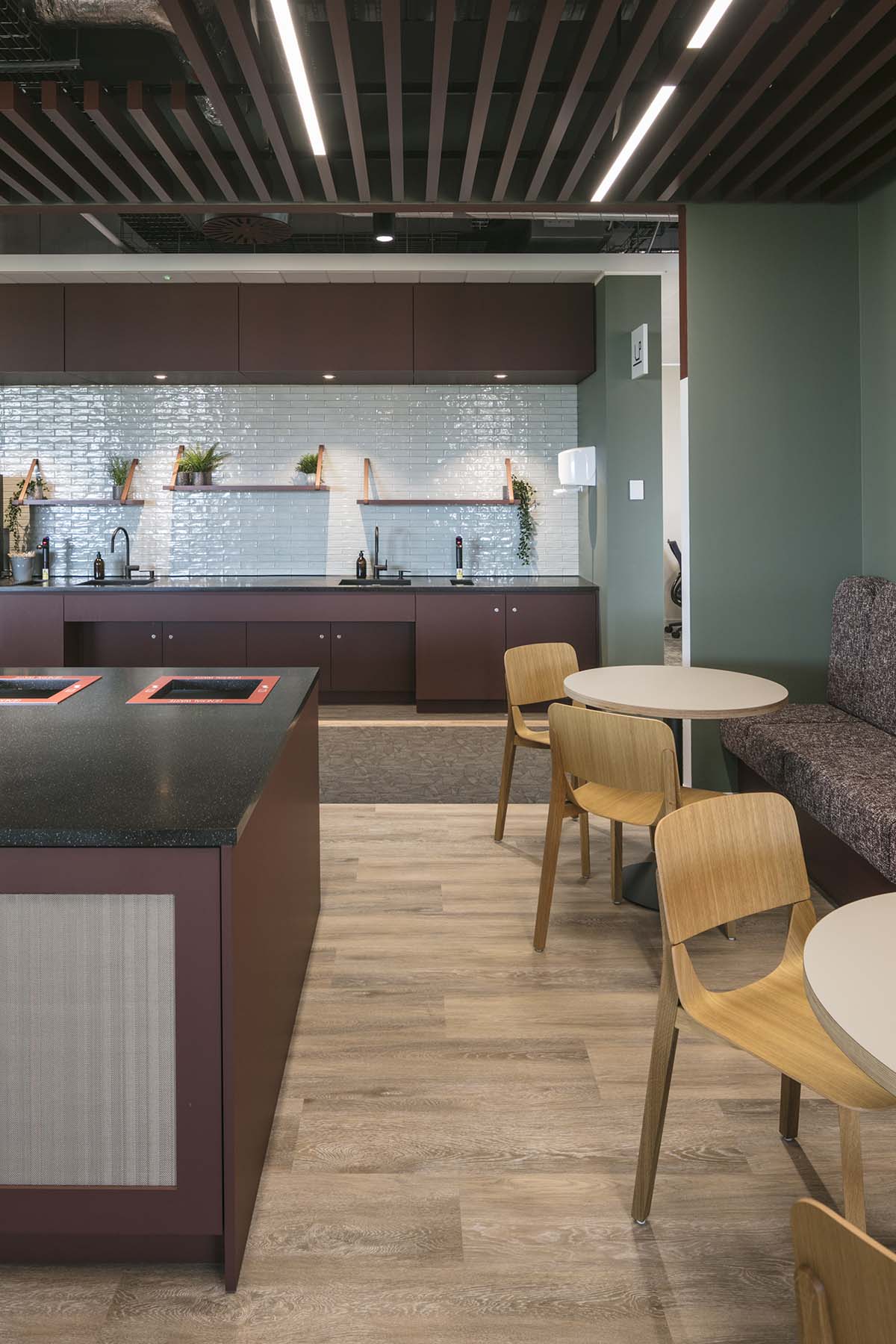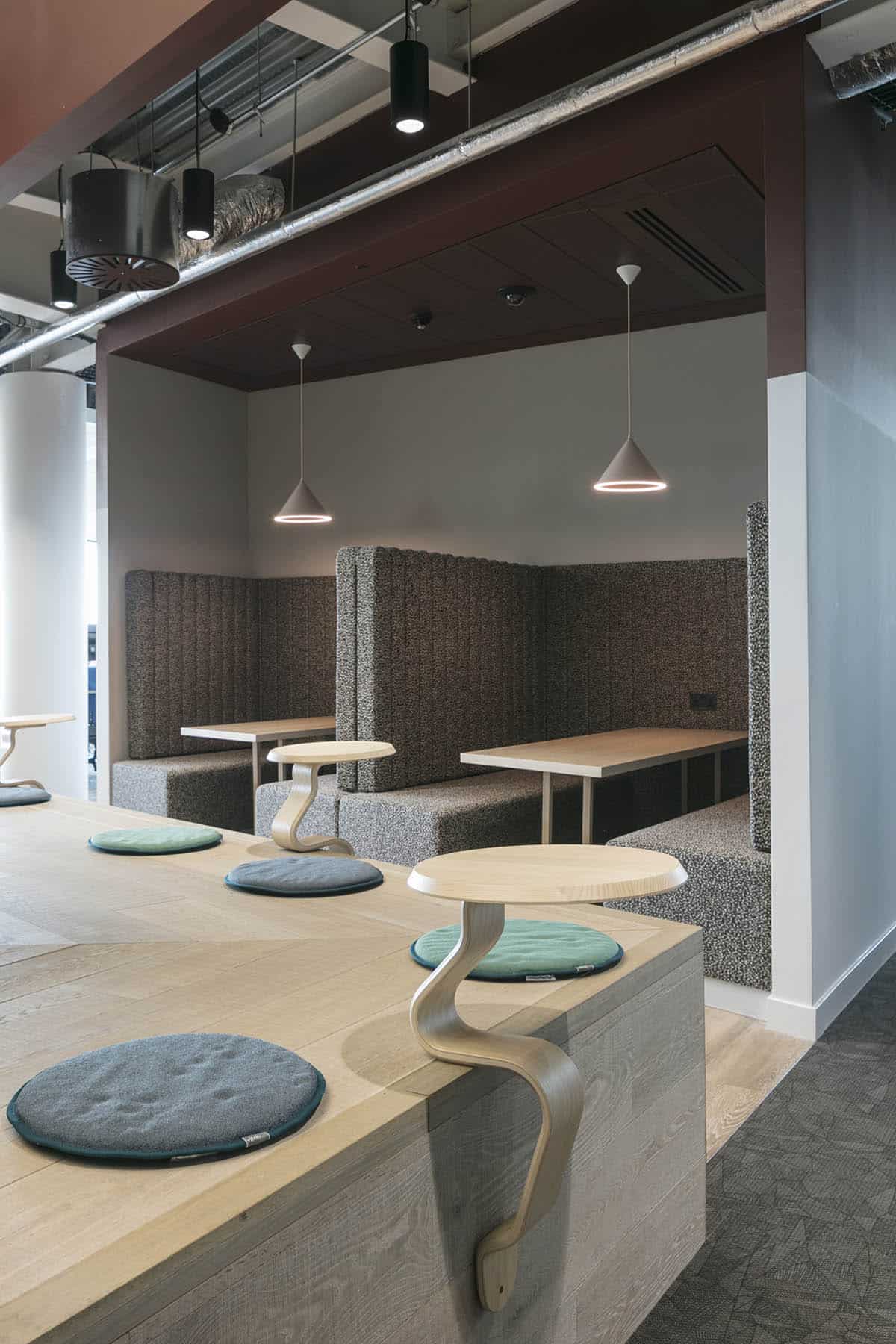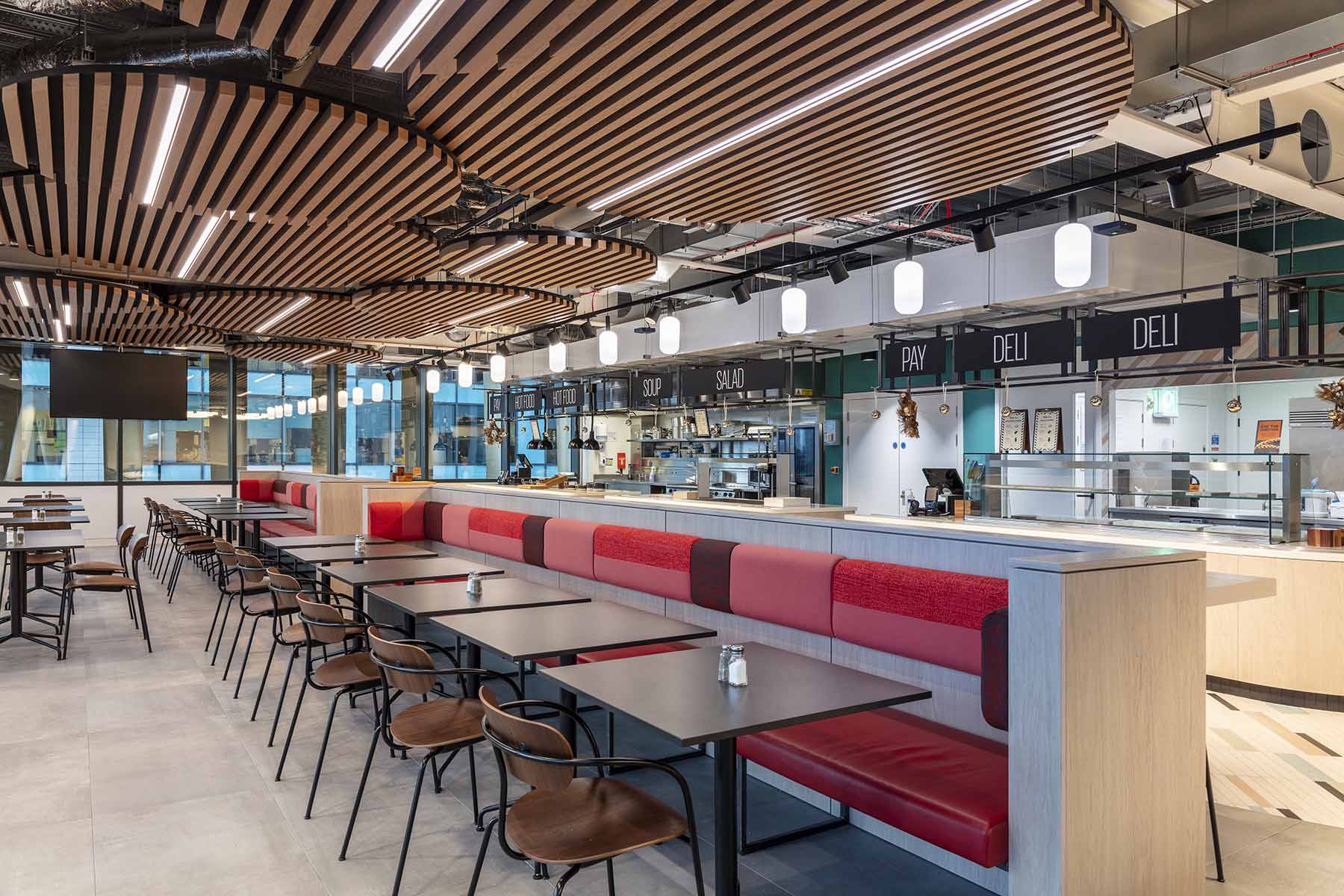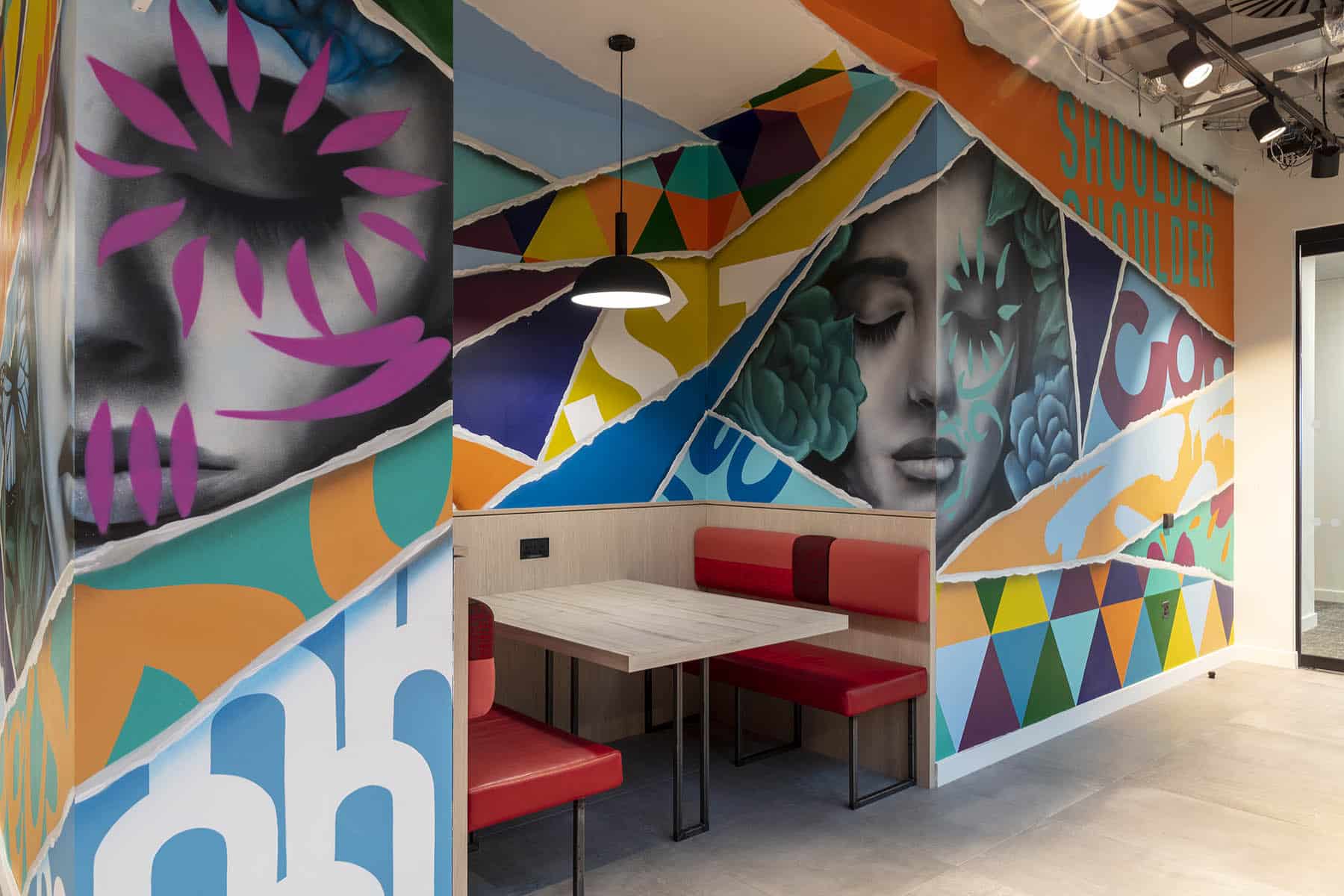 The process.
This project had 'ambition' written all over it. Moving from a traditional office to activity-based working was revolutionary for the Reading team. To help staff negotiate their way, our Behavioural Change team spent over 6 months working with KPMG's Project Lead and a team of Change Champions.
Behavioural change masterclasses. Experiential workshops. The co-creation of principles to drive new ways of working. These interventions got everyone involved. Transforming fear of change to the excitement of new possibilities.
As a prelude to all of this, our design team developed a compelling visual language around the transport theme.
Water: Slower pace. Mooring up when you want to. Countryside. Victorian engineering. An aesthetic reflected in refreshment points, break out spaces and support functions for the main working environment.
Rail: Timetabled. Structured. Speed. Efficiency. History. Glamour. The golden age of travel. These concepts influenced client areas, such as reception, lounge, meeting rooms and dining rooms.
Road: Anywhere, anytime. Convenience. Urban. Harder edged. This thinking was brought to life in the more flexible, interchangeable settings including the staff café, support hubs and ad hoc meeting spaces.
As plans evolved, these zones converged and intersected to create a natural flow throughout the overall space.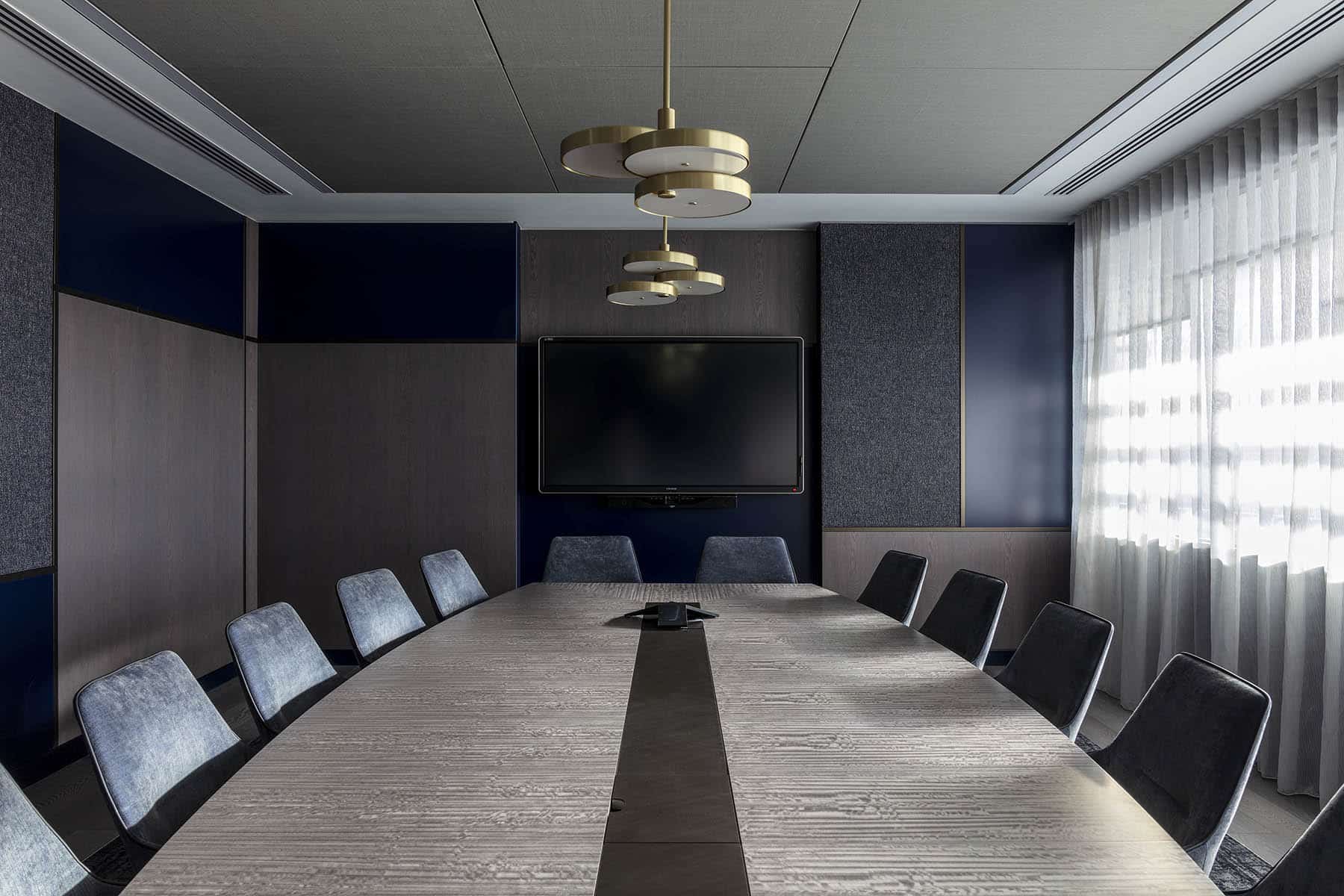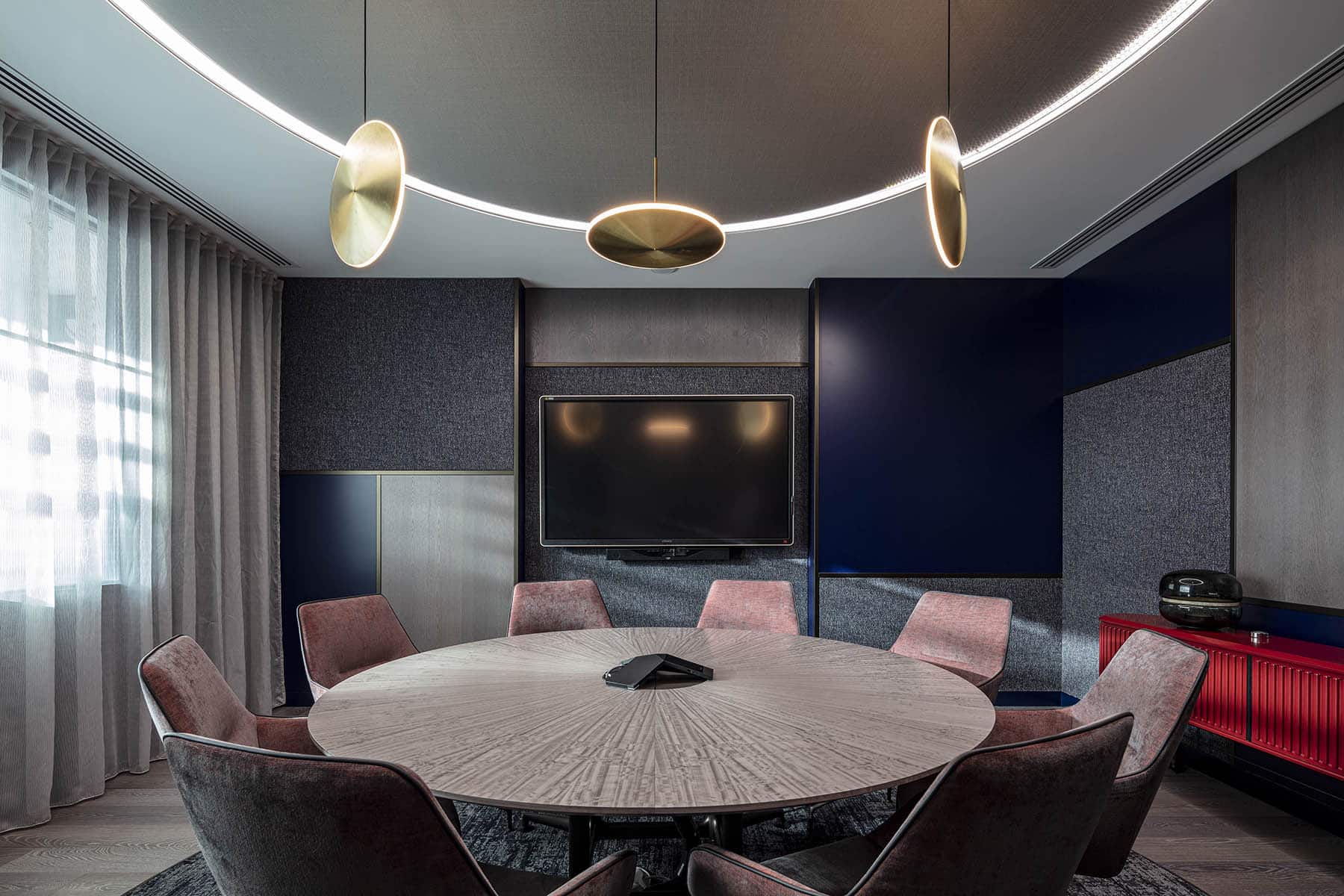 The look and feel.
2 Forbury Place is a contemporary development with a central glazed atrium.
KPMG took the top two floors with a combined area of 25,000 ft².  As one of the UK's largest regional teams, the Reading office had to make a bold statement.
This was about growth. Looking to the future. Ambition.
The three modes of transport informed the use of three different finishes.
Water: natural, earthy – dominated by exposed timber.
Rail: rich, sophisticated – brass, fluted glass; a hint of the Orient Express.
Road: raw, urban – stylish and contemporary, but more utilitarian.
The reception flows effortlessly into a lounge area and suite of flexible meeting and dining spaces. These open up to create an impressive client event space overlooking the terrace. As a focal point of the rail zone, a series of train carriage-style meeting booths lead away from the reception area.
To maximise connectivity, two flights of stairs are positioned on zone intersections. Not only that, they are designed to be destinations in their own right, drawing you to and through them. One flight, leading into the restaurant, is wrapped in sheet steel and forms the backdrop to built-in bleacher seating.
The other forms a large opening between the two floors. The foot of these steel framed stairs is surrounded by meeting and collaboration spaces.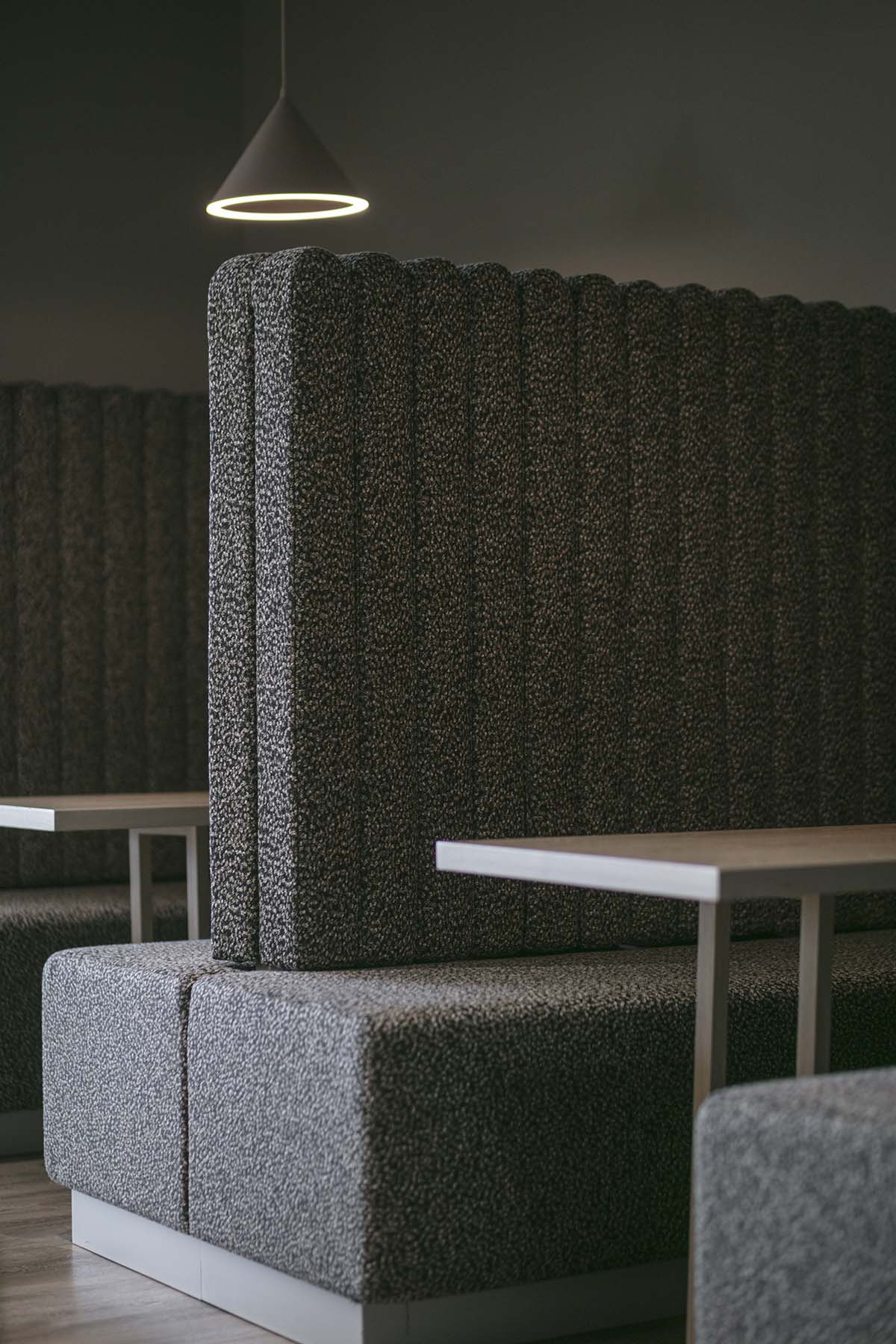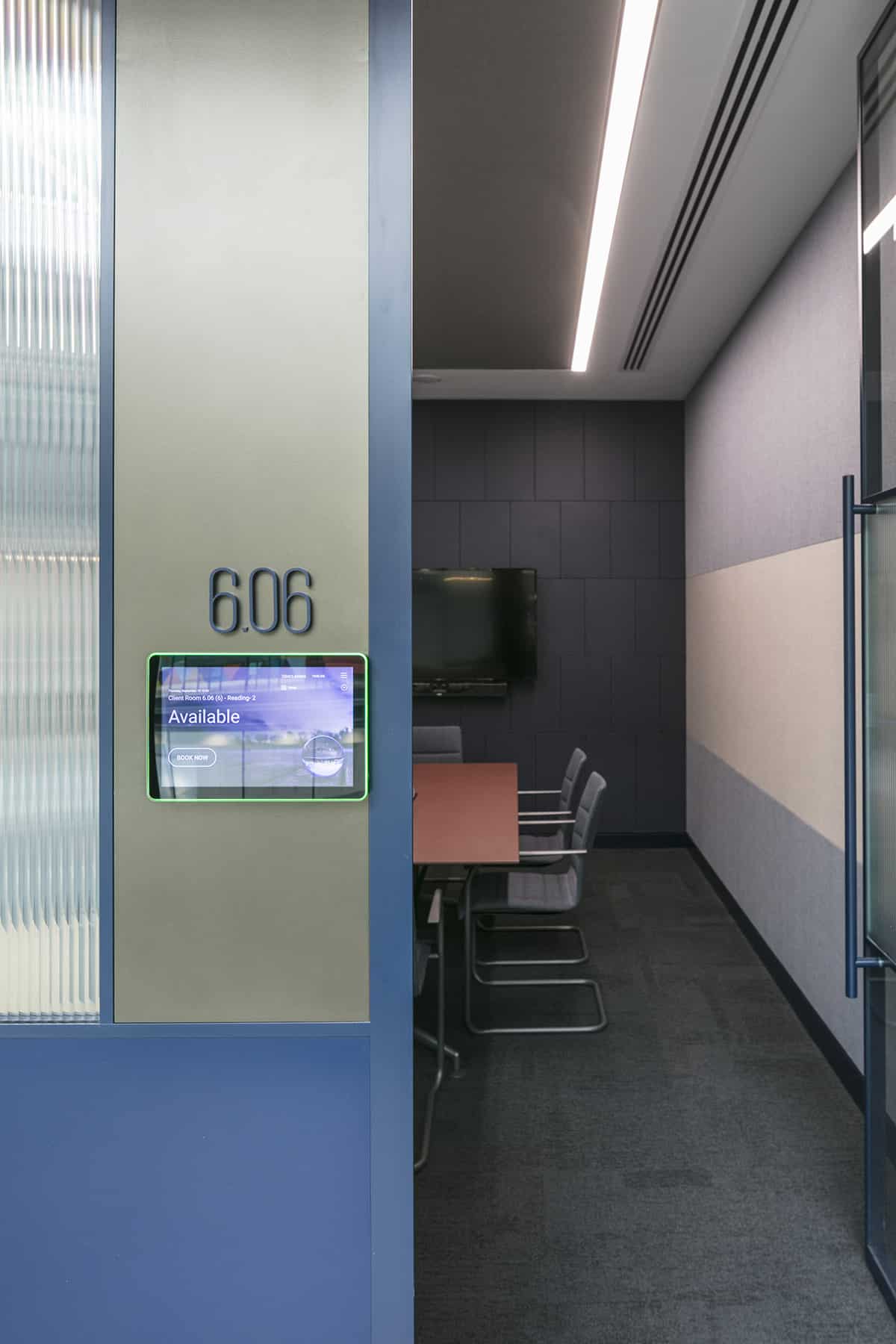 The result.
KPMG planned to move all 400 staff and gradually grow the team to a total of 600.
They may be a big player, but London is just a short commute away. Our client understood that their new space would be key to achieving their growth plans. They knew that it's not just where you work, it's how you work.
Space. Light. Aesthetic. KPMG's new office has everything to help them retain the existing team and attract new talent.
Completed in January 2020, and achieving a BREAM rating of Excellent, 2 Forbury Place is everything our client hoped for. Visually stunning. A dynamic new way of doing business. A place that every team member is proud to work in and bring guests.