A skilled blend of multi-purpose space and high-end hospitality quality
White & Case made the bold decision to re-invent their restaurant space and brought MCM onboard to help with the challenge. The partners understood the value of providing excellent facilities to elevate both their people and client experience. They wanted to reward employees with a quality offering and create a great place to work.
The result is that White & Case now have the vibrant 'Broad St Kitchen' restaurant, the 'BSK Bar' coffee bar and a collaborative client lounge. And it's quickly become the hub of the building.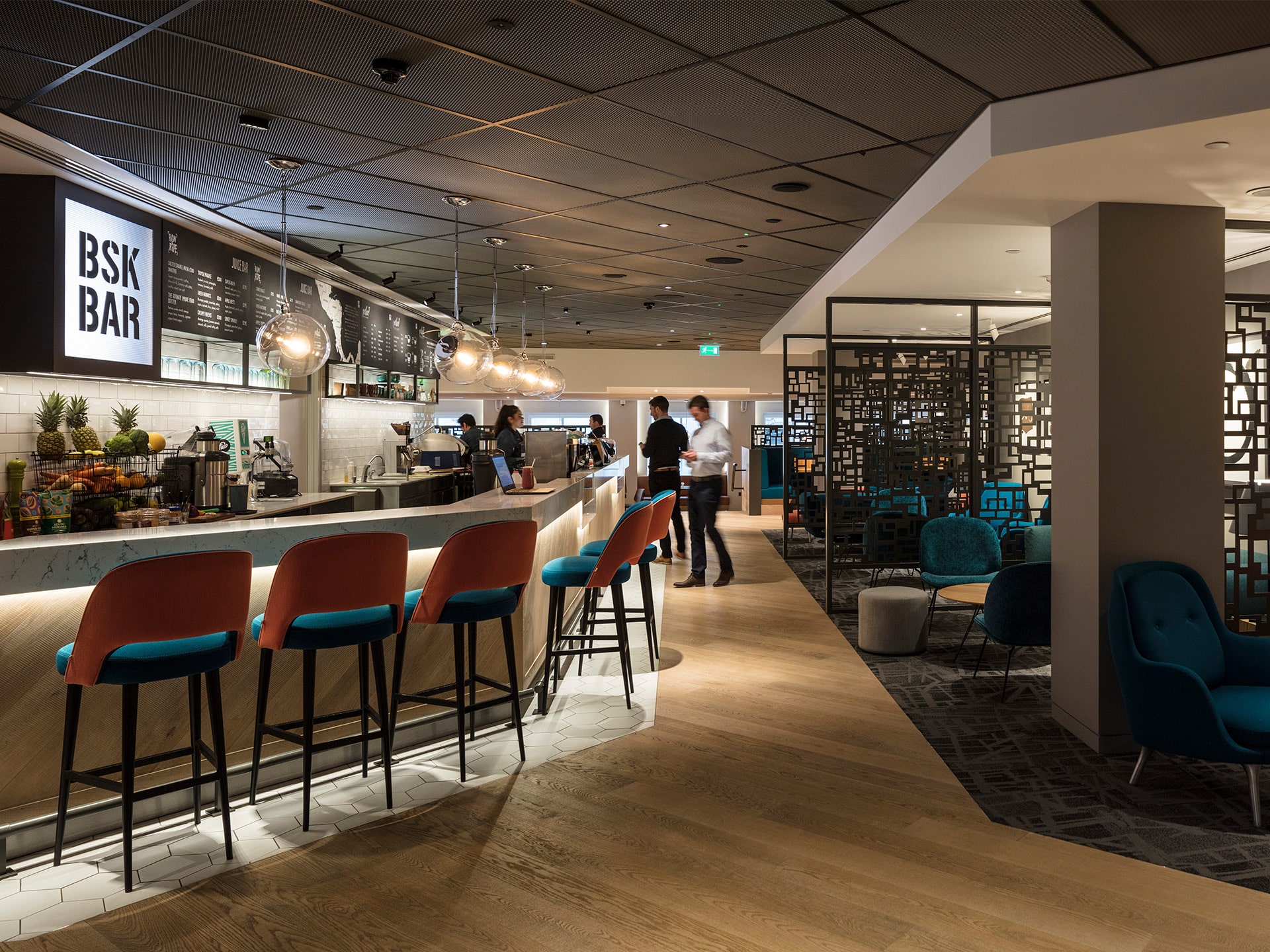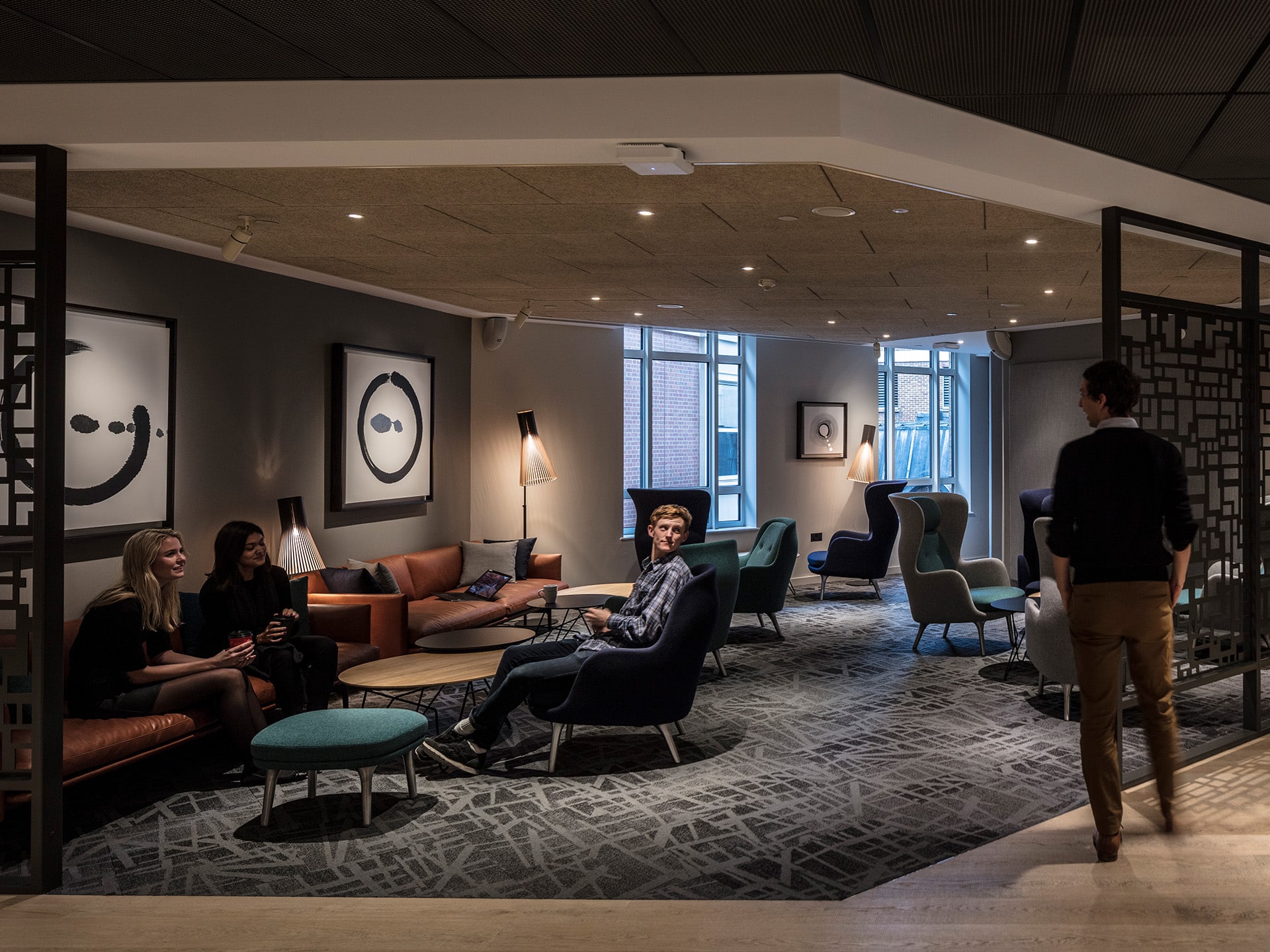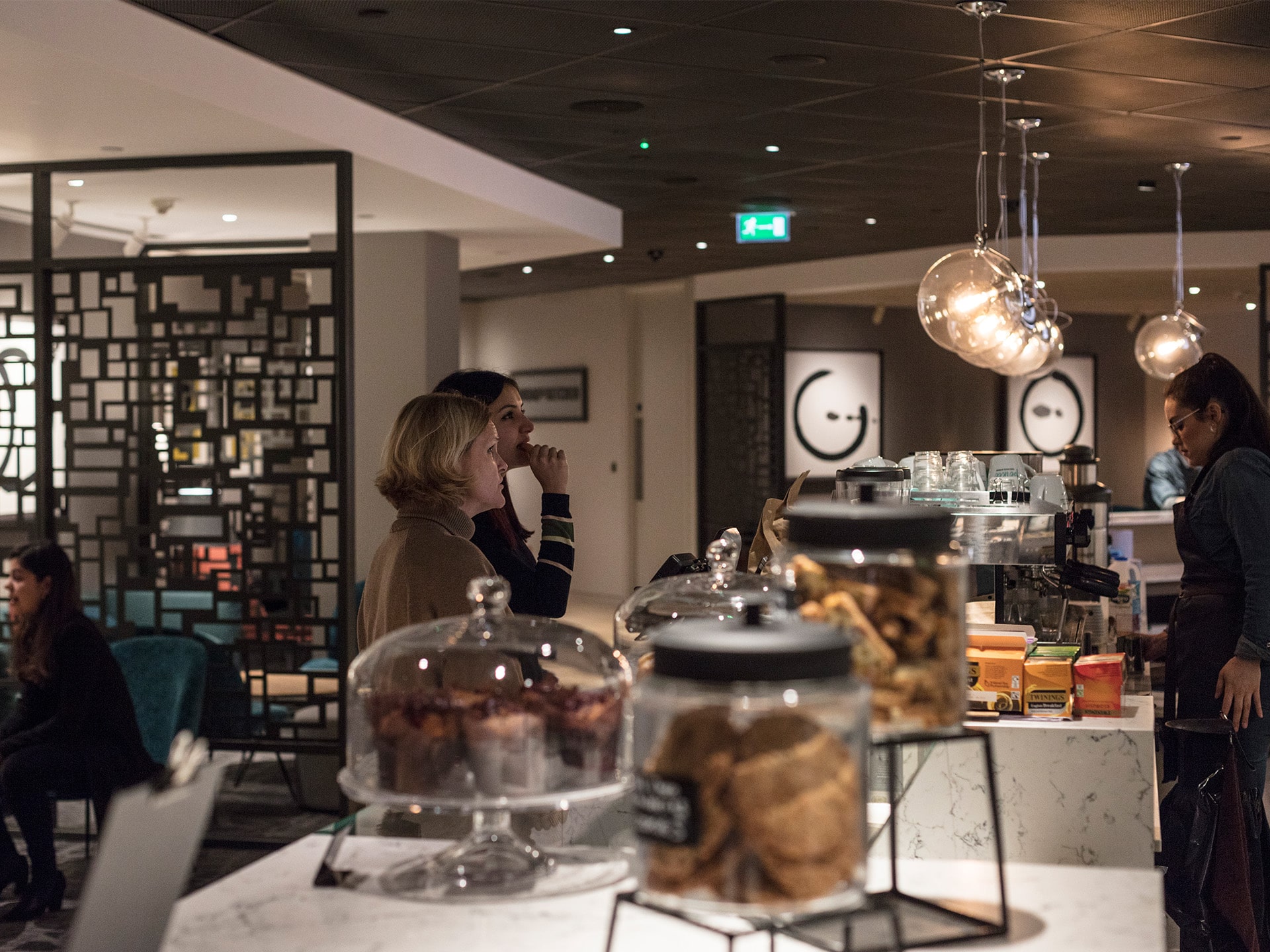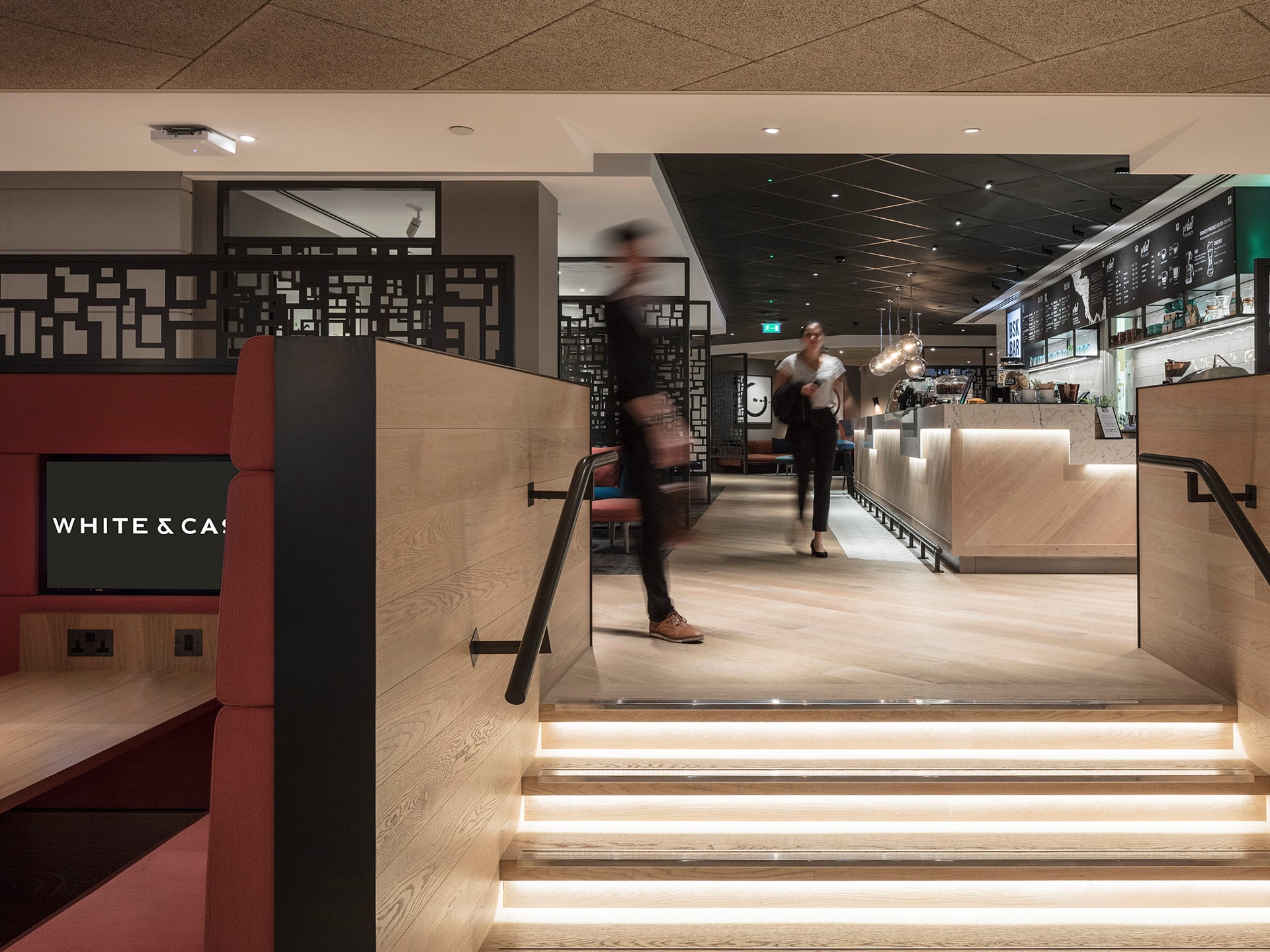 Design originality and quality.
The brief for this project was to provide a full refurbishment of the dining facility to create a new vibrant multi-use space and encourage people to use the facility rather than going to other places externally. However, through extensive consultation it was evident that the space could be so much more than that. White & Case wanted to provide a real destination space for the building – somewhere their people could meet, work, eat and relax. It was also somewhere where they could bring clients for meetings or for clients to use as a business lounge. They wanted something completely different – so enter the Broad St Kitchen concept.
The space is warm and welcoming; it feels more like a high-end hospitality space than a corporate office. The detailed design of all joinery, screens, counters and ceilings was well-considered throughout the design. MCM worked closely with White & Case throughout the whole process ensuring this was just right. The choice of finishes was driven by the desire to create that relaxed and informal style synonymous with the contemporary hospitality look and feel.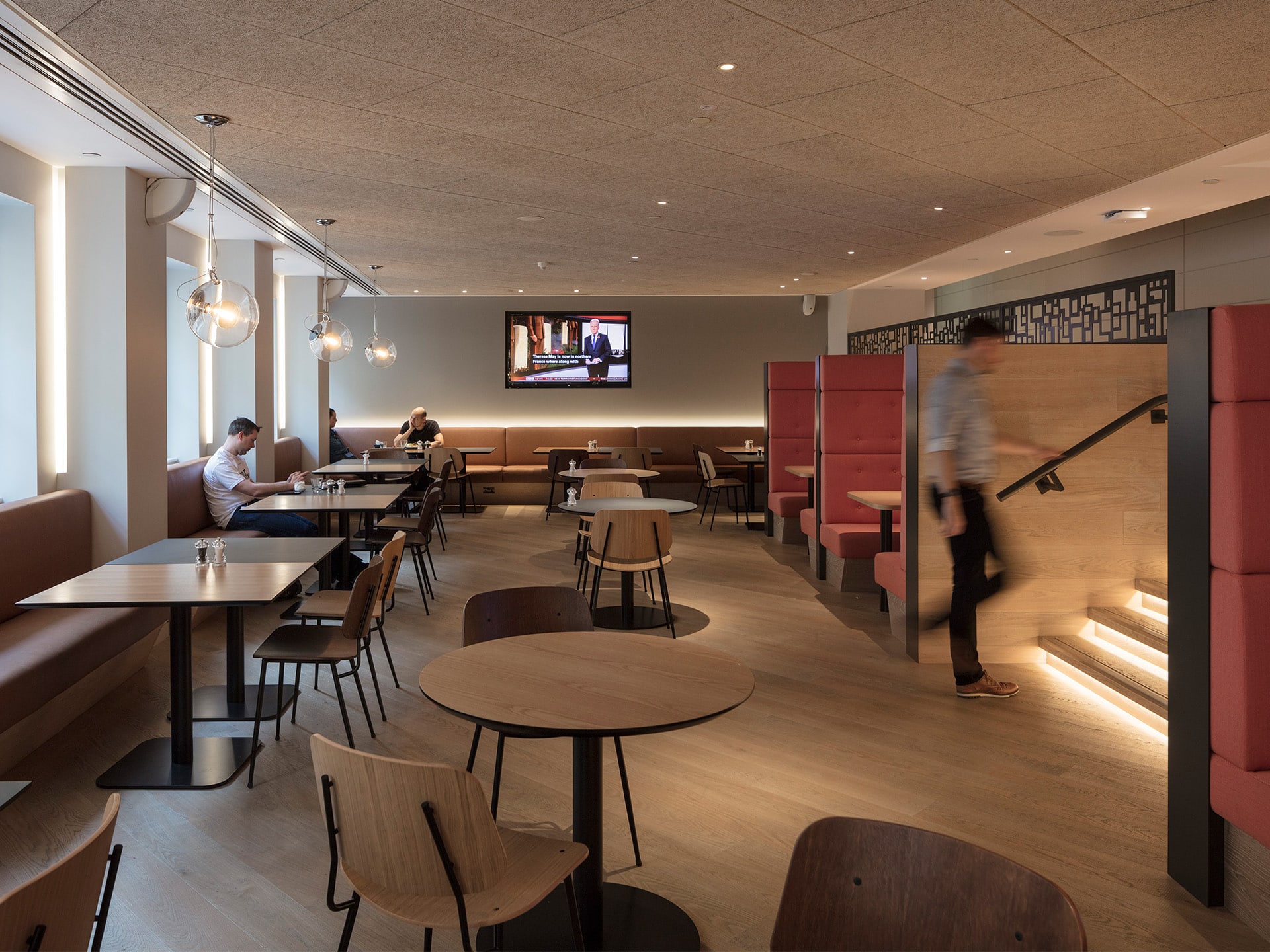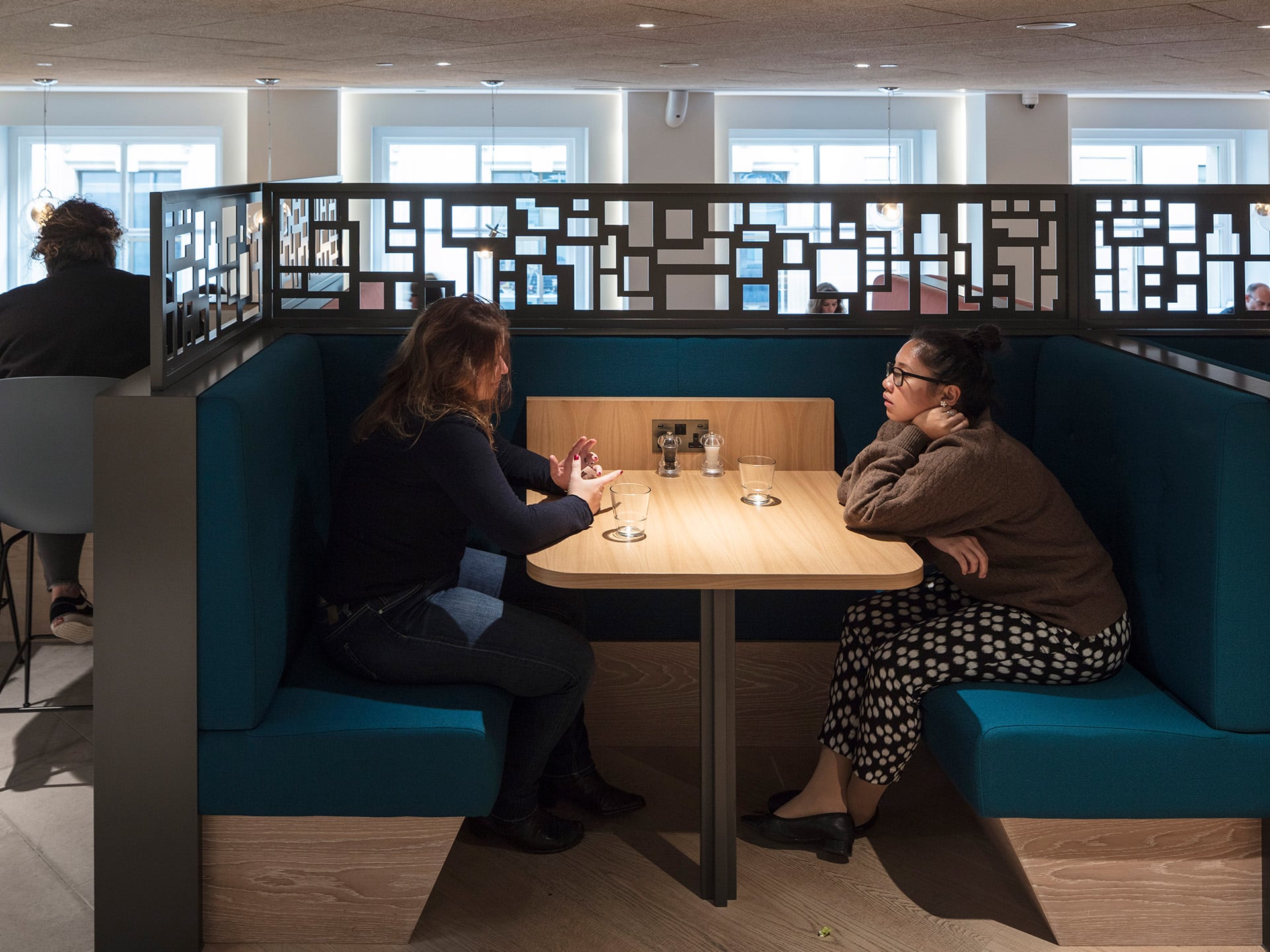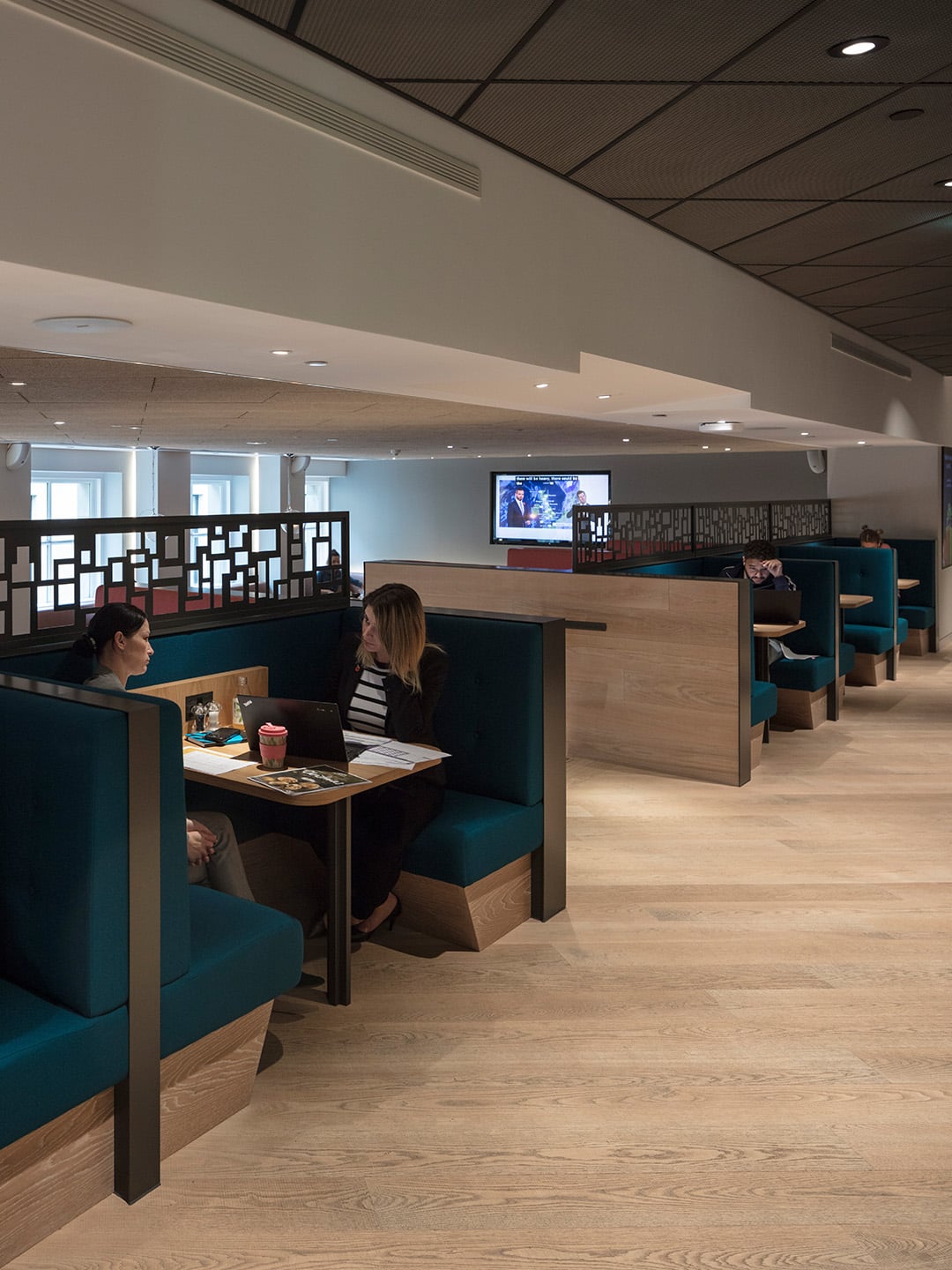 Environmentally friendly.
Though the project did not aim for an environmental rating such as BREEAM, sustainability was at the forefront of the design. Where possible, the materials were either ethically sourced or recycled. Most lighting is LED in order to deliver lower energy usage and carbon emissions, as well as offer longer replacement times/cycles. Close coordination with a specialist lighting designer ensured that the atmosphere created reflected the overall aim for the space.
Achieving on the business objective.
The response to Broad St Kitchen has been overwhelmingly positive. The uptake of food and drink has increased dramatically. The space has also encouraged people and clients from across the business to mix. People are now proud to host clients for meetings and to offer the space to clients for use.
Broad St Kitchen is an exceptional project that White & Case and the MCM design team alike are proud of.