Channel 4: Four buildings. One creative vision.
Channel 4 is the UK's leading alternative content provider.
Since its launch in 1982, it has been unafraid to break rules and push the broadcasting boundaries.
In 2016, MCM was asked to refresh Channel 4's headquarters and design three new regional hubs.
Channel 4 has a strong, creative team vibe. But something wasn't quite right. An in-depth workplace strategy uncovered a yawning gap between the brand's aspirations and the feel of its workspaces.
Underwhelming and Un-Channel 4, their London HQ just didn't work.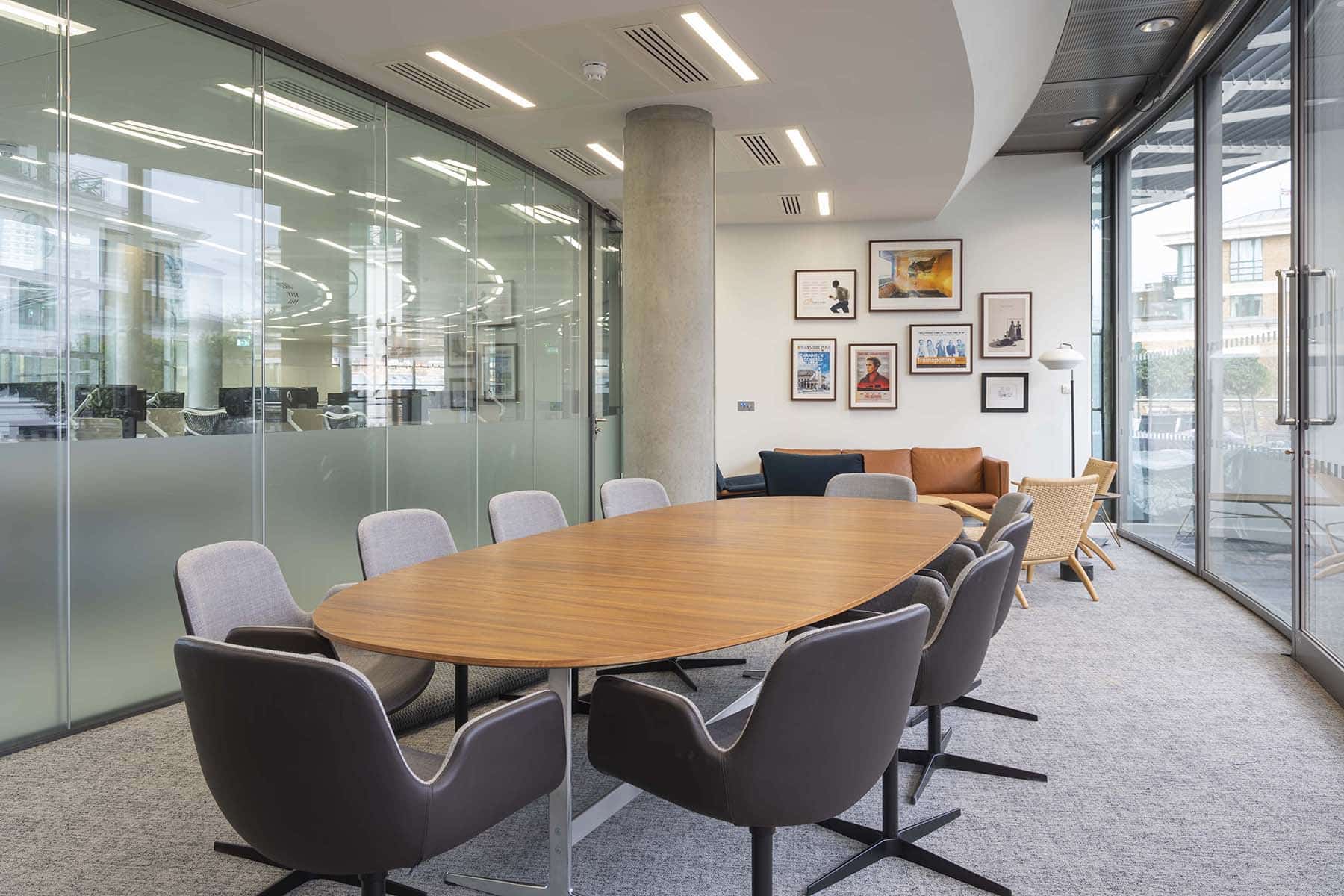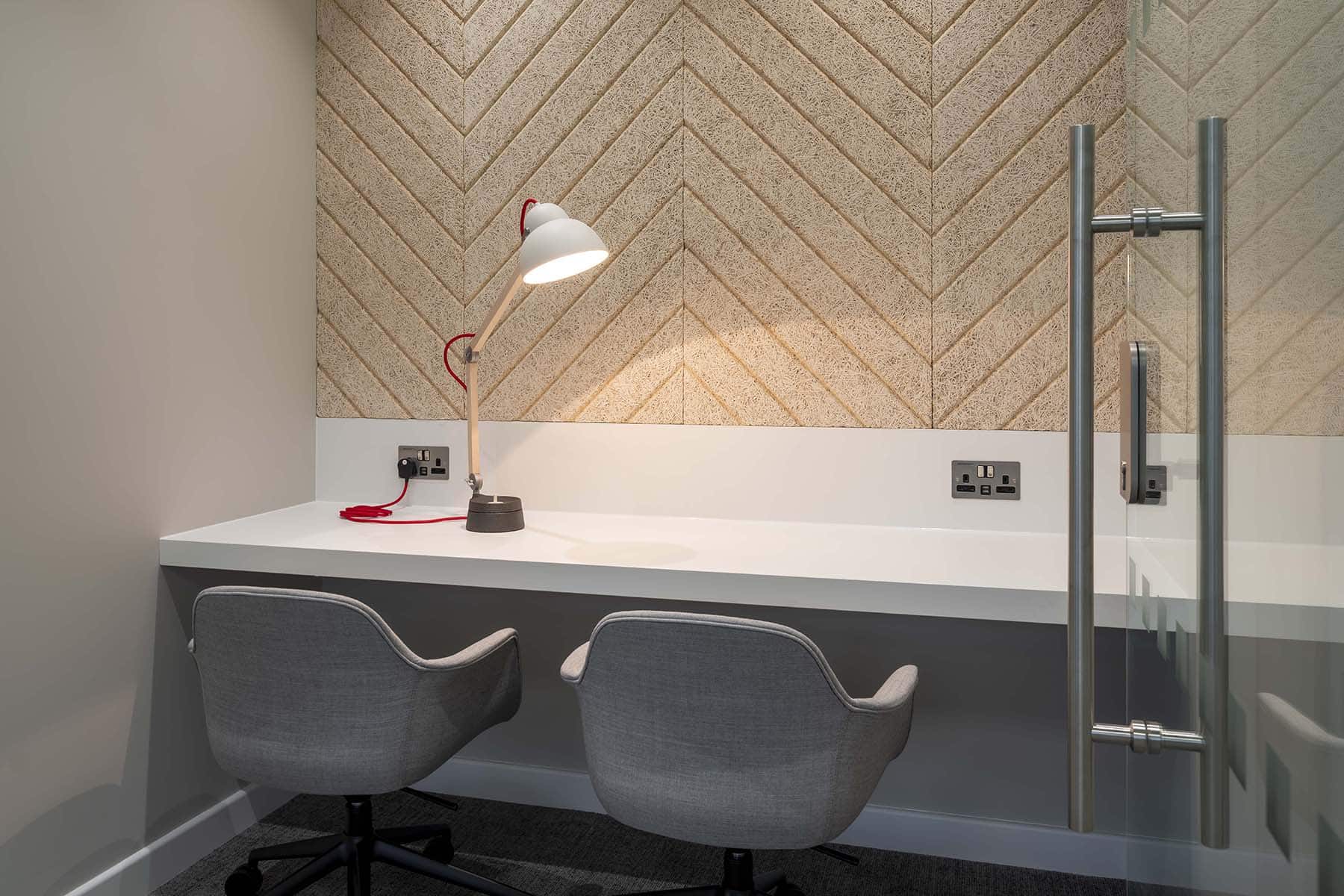 The brief.
Their real estate needed consolidating to allow expansion. They needed to create more room – so that another 100 people could come on board.
Beyond their HQ, Channel 4 wanted to create three regional hubs. Three new spaces that reflected their local contexts, but at their core, distinctly Channel 4 in attitude.
The client needed someone to get under the skin of their brand. To understand what made their teams tick. To inject Channel 4's unique energy into their spaces.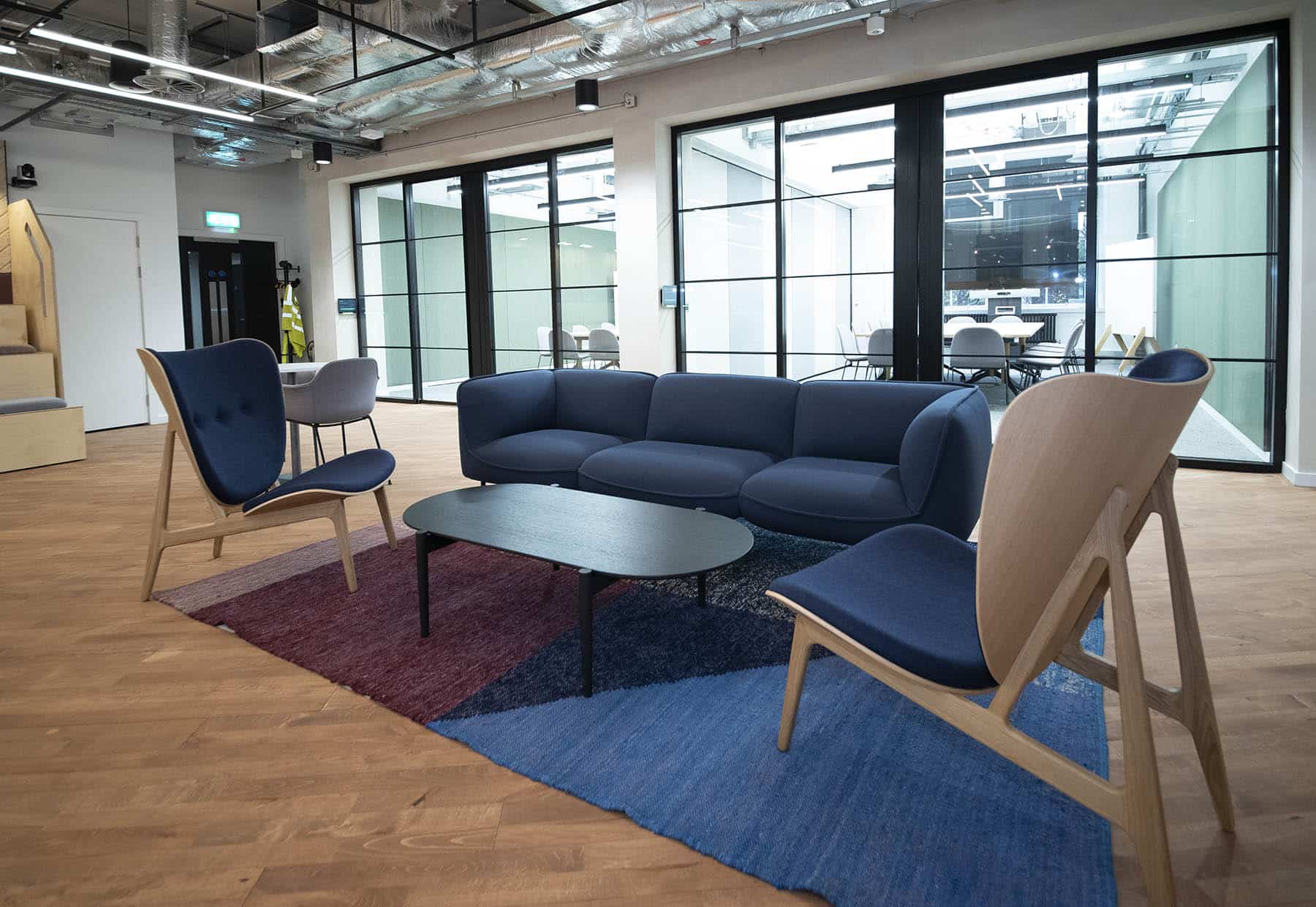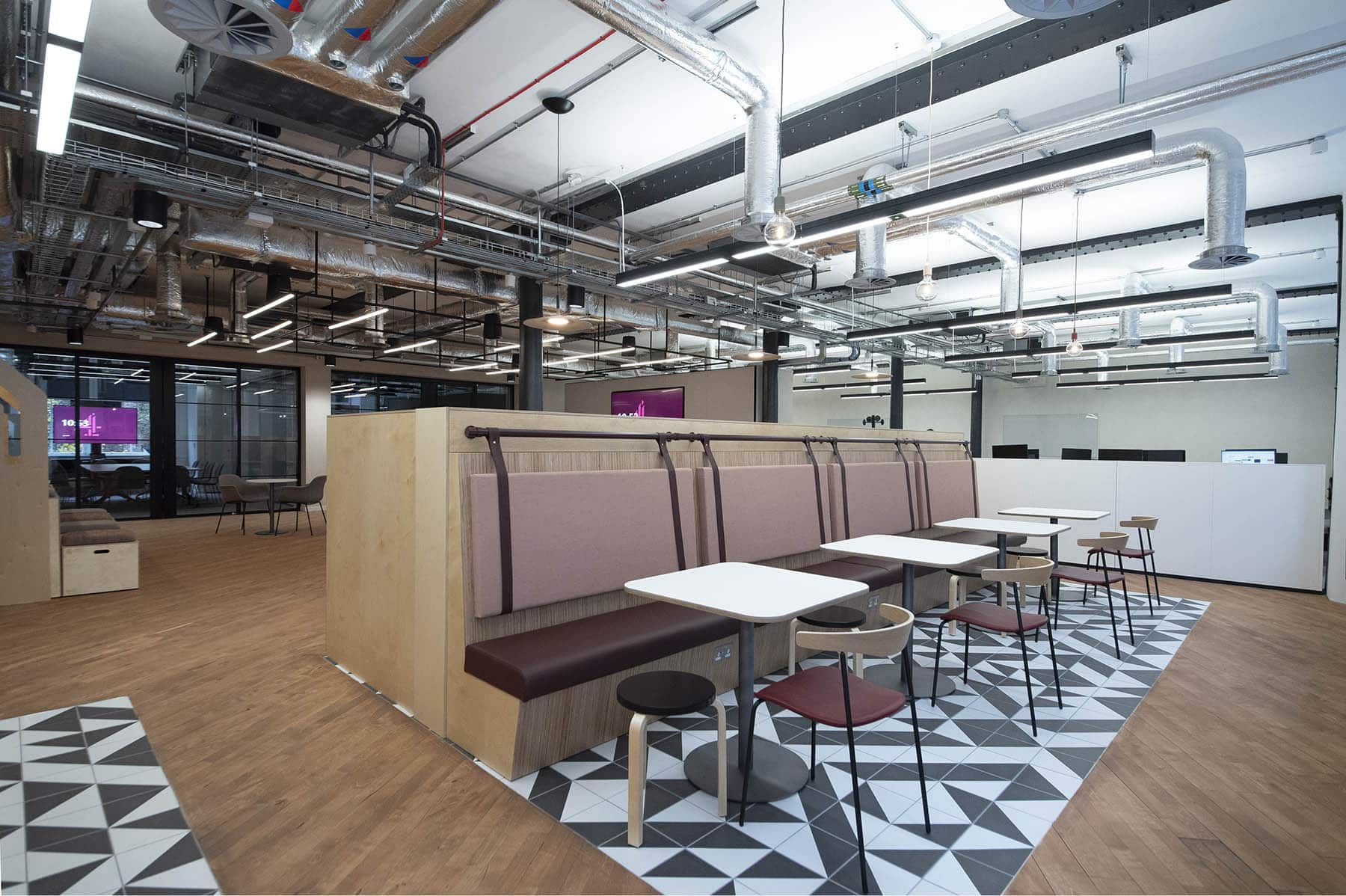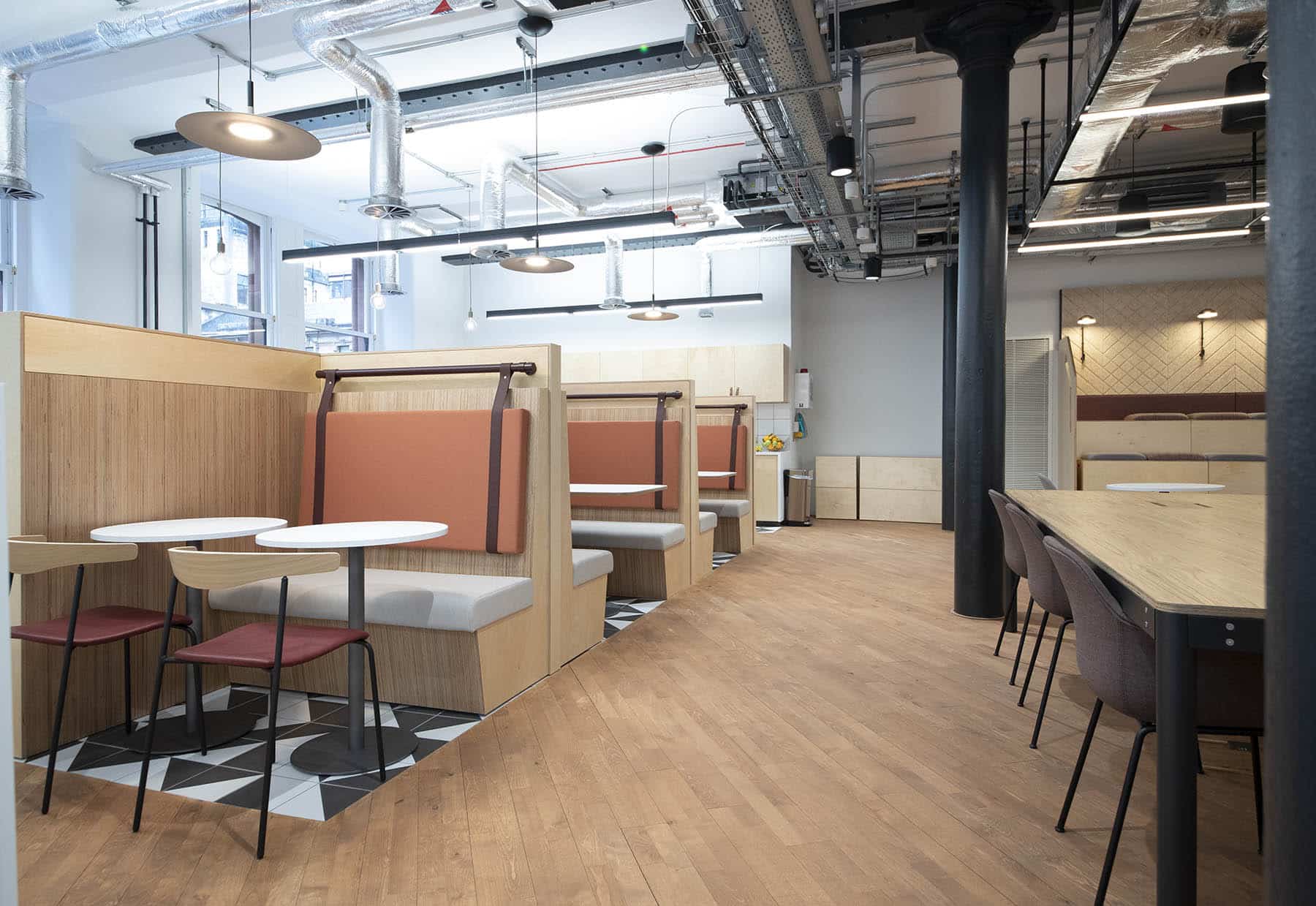 The challenge.
Channel 4 aims high, it always has. They wanted big changes. Bold, creative expressions.
But there were major challenges.
Challenge 1: The London HQ required a major refurbishment while a large team were still working in-situ. An agile working model had to be devised so that, as far as the outside world was concerned, it was business as usual.
Challenge 2: As well as insisting on a SKA Gold rating for sustainability, inclusivity was also a high priority. Everyone had to be given a fantastic experience, no matter their department, background or abilities.
Challenge 3: Channel 4 is publicly owned. This meant that value had to be delivered at every turn. Every penny accounted for. A large amount of architectural re-use was key to delivering an impressive end result, on a relatively modest budget.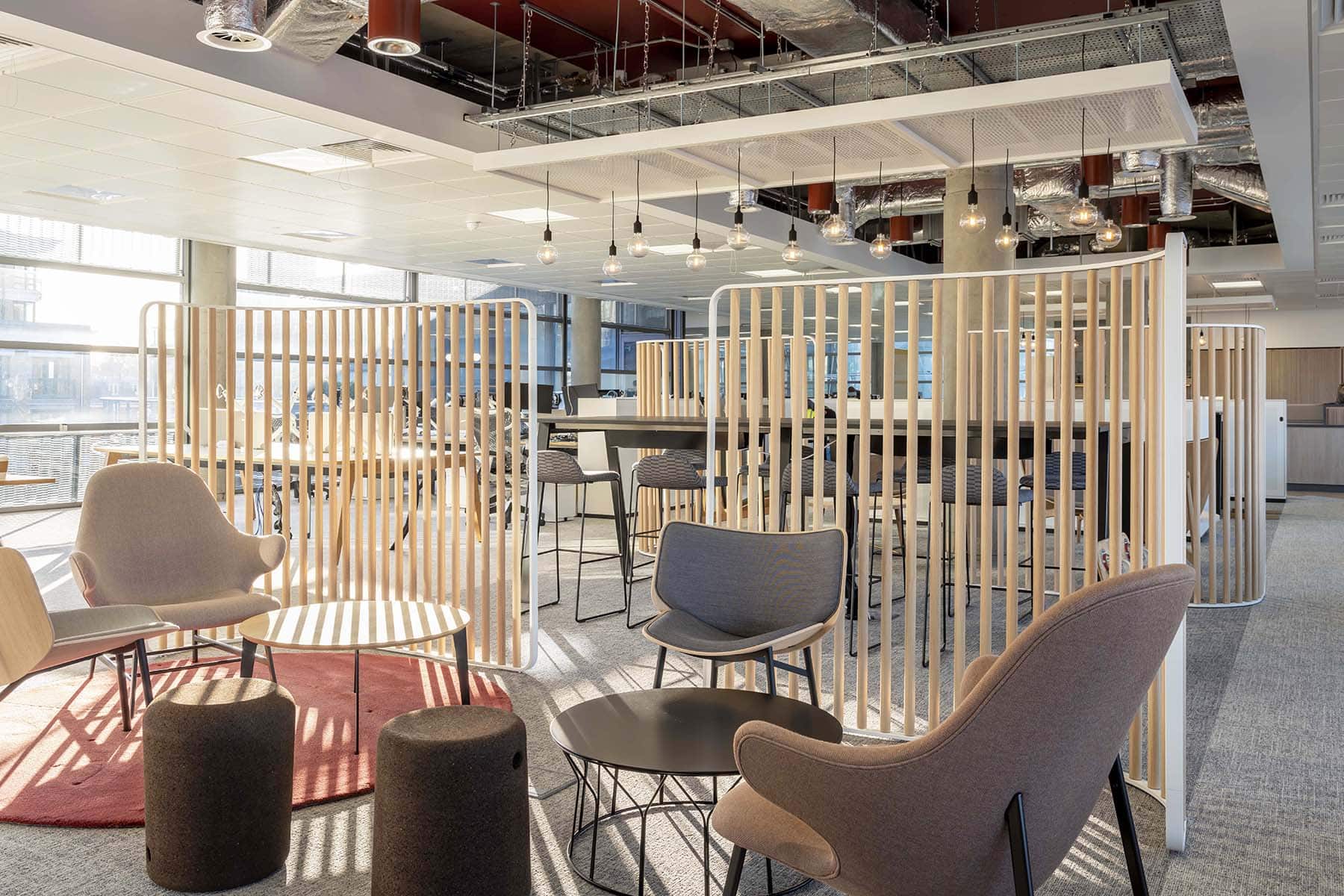 The process.
Following an in-depth engagement process with individual teams, MCM worked closely with Channel 4's creative department to devise the SP4CE program. This laid out principles for three main areas across all of their real estate. Space. Technology.  Behaviours.
A phased approach to the London HQ ensured everyone could operate while different floors were refurbished. This involved transparent communication with all of the teams and contractors at every step.
Running with the concept of SP4CE, Channel 4's creative team rolled out an engaging campaign to create a buzz of excitement among the staff. And an organisation-wide feeling of ownership.
Every element of the process was carefully coordinated to hit a very demanding brief. After each phase, a detailed evaluation was undertaken. This ensured efficiencies discovered in one stage were incorporated seamlessly into the next.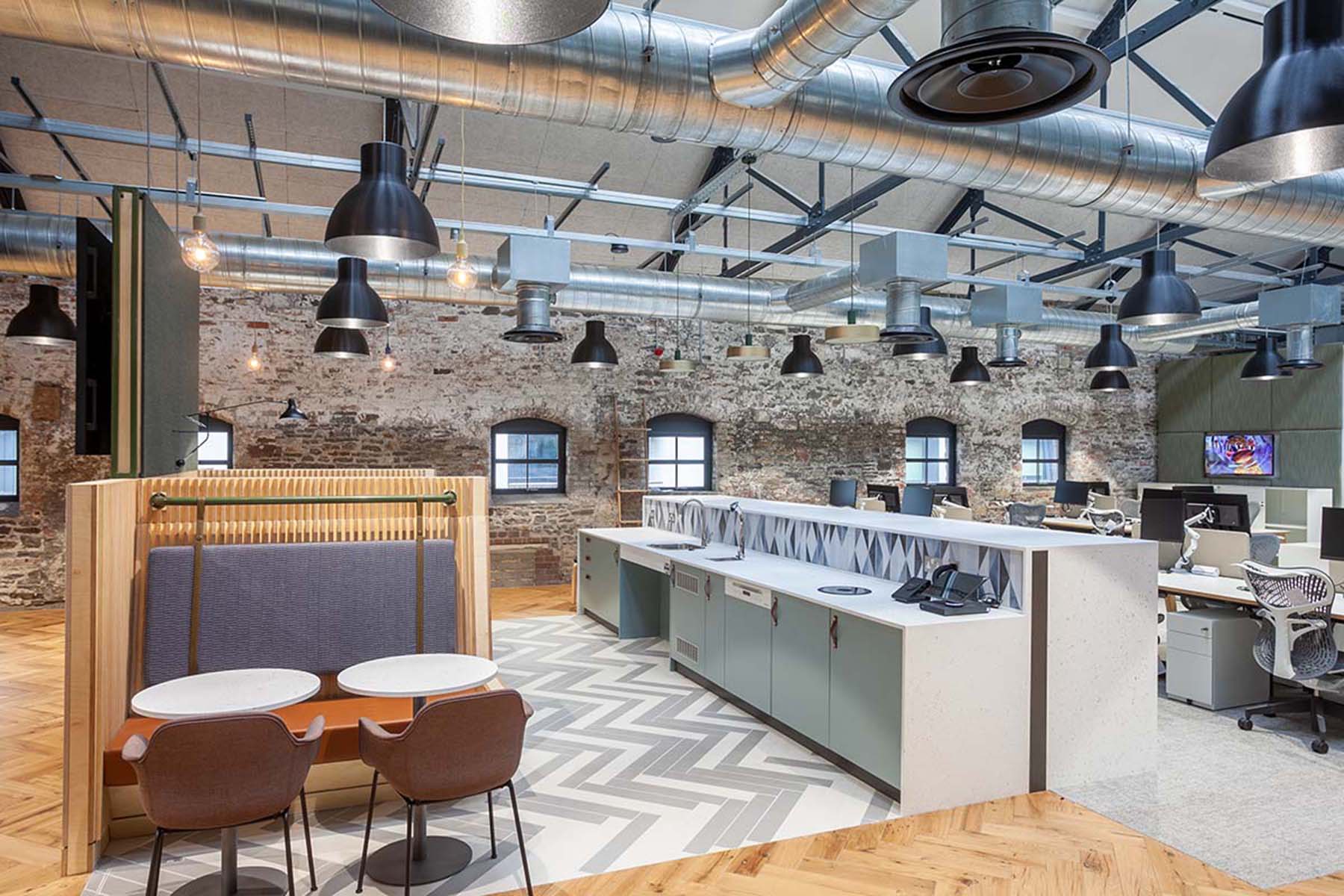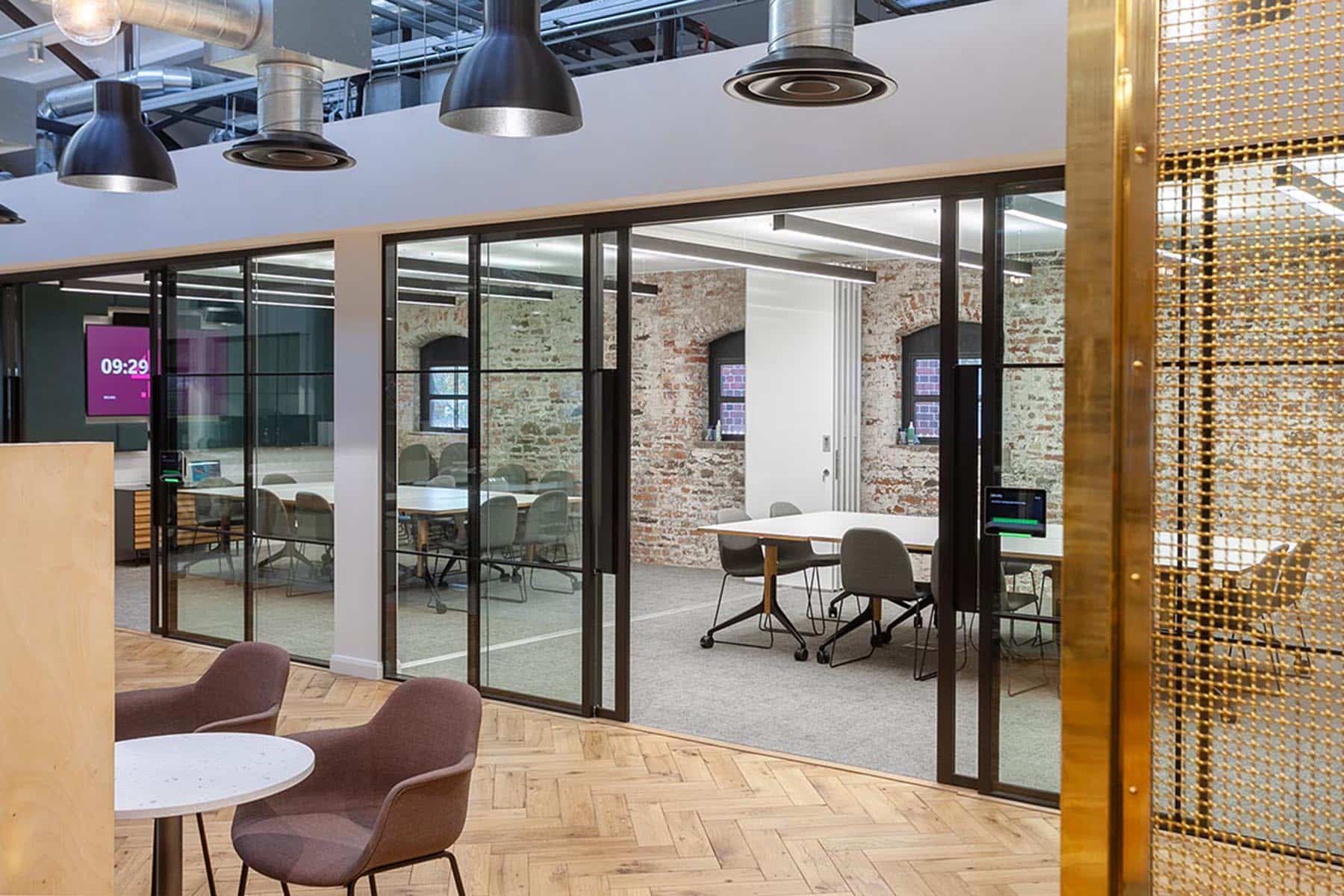 The look and feel.
Dramatic. Colourful. Daring. The new design celebrates the idiosyncrasies of each building, while embracing Channel 4's unique character throughout.
Paired-back architecture meets a flexible approach to interiors. Exposed ceiling structures, raw brick walls and reclaimed flooring convey a relaxed, at-home feel.
Furniture plays a big role in defining function as well as bringing a sense of playfulness. Inviting. Collaborative. Comfortable. This is a space to think and create – to choose how and where you want to express yourself.
Channel 4's creative content is used to add colour and vibrancy. The interiors and architecture work in harmony, creating a space that embodies diversity, wellness and inclusion.
But our brief was much more than providing a great team experience. Everyone who walked through the door was equally important. Clients, sponsors, freelancers, actors, voiceover artists… Everyone was to be given a great big, very warm welcome.
The lobby has been completely transformed into multi-purpose area. Events. Launches. Co-working. Canteen. This is the new heart of the building; a space that staff are proud to invite anyone to.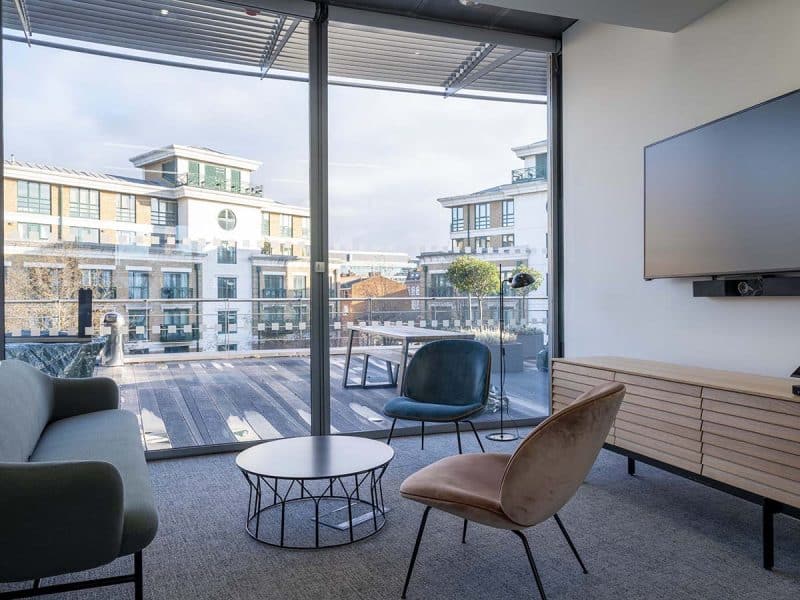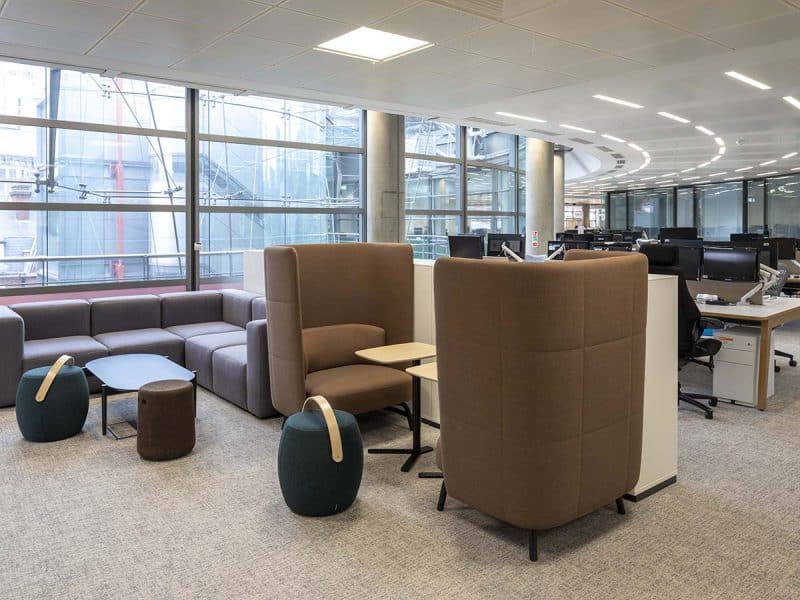 The result.
MCM has created four outstanding buildings for this iconic broadcaster. We've transformed their HQ and injected the energy of the brand into their three regional hubs.
Space. Technology. Behaviours. By treating all three as equals, we've delivered flexible spaces that will work for years to come. The end result unites Channel 4's creative personality and its future aspirations.