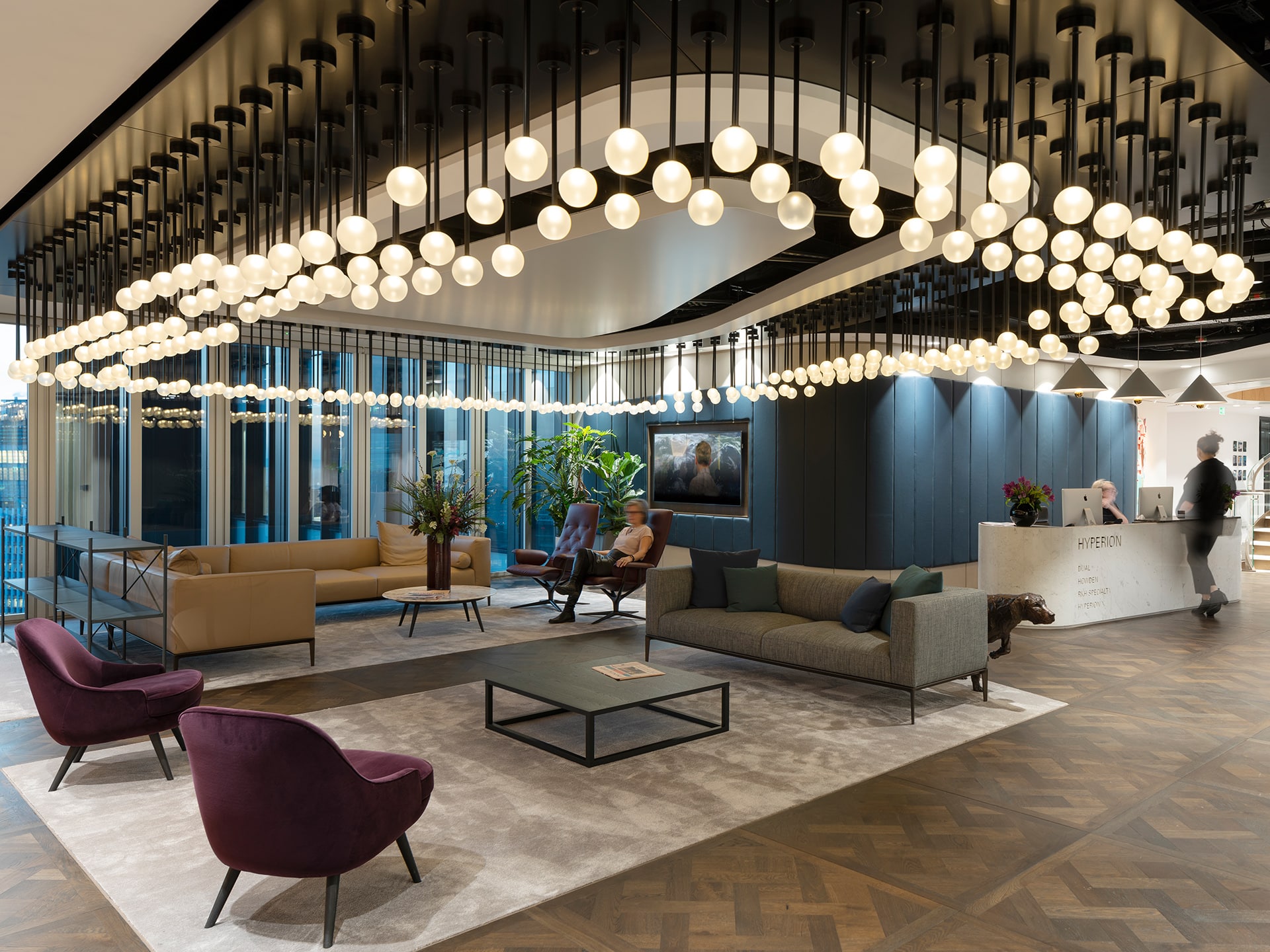 Stronger together – four brands, new headquarters, a shift in synergy
Howden Group is a unique insurance company.
Starting out as a small London broker in 1994, they've grown to become the largest employee-owned insurance business in the world. 38 countries. 4,500 employees. Europe, the Middle East, Asia Pacific and the Americas – an impressive international reach.
The group comprises four businesses:
DUAL – the world's largest underwriting agency.
Howden – the world's largest international independent retail broker.
RKH Specialty – a leading independent specialty lines broker.
RKH Reinsurance – a top international reinsurance specialist.
As David Howden, Howden Group's CEO says, "We are one of the world's leading insurance intermediary groups with a growth story to be incredibly proud of."
When MCM was invited to tender in 2017, the companies were working out of different buildings in Eastcheap and Fenchurch Street, London. Individually, they were strong. Together, the client believed they could be even stronger.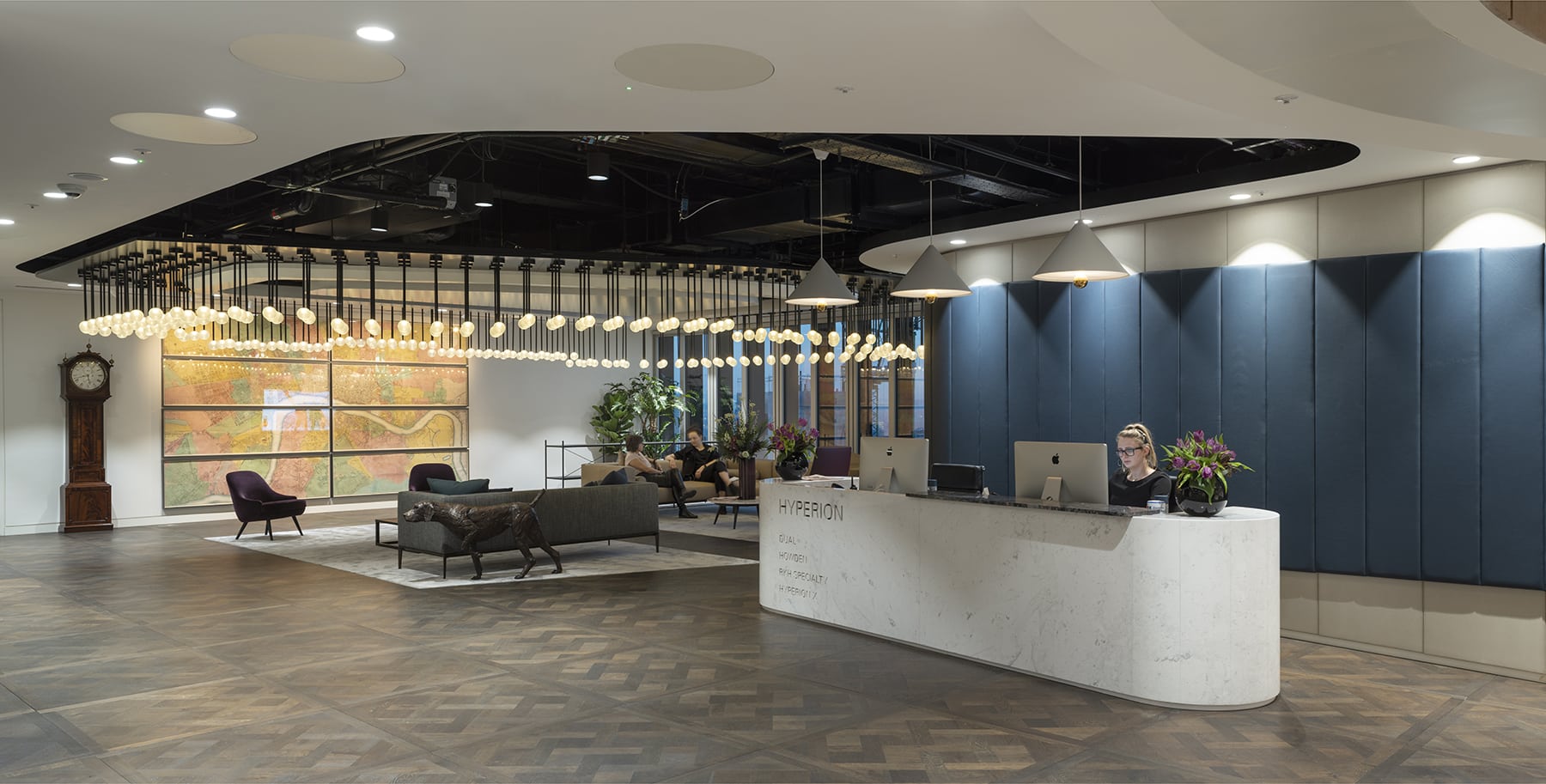 The brief.
The vision from the outset could be summed up in those two magic words – STRONGER TOGETHER.
Howden Group is a 'people first' organisation. They had an incredible offer and teams that they'd invested heavily in.
All they needed now was to get everyone working together in one amazing space.
One Creechurch Place, in London's financial district, was the perfect choice.
Incredible views across the City. Tower Bridge. The Thames. Great connectivity.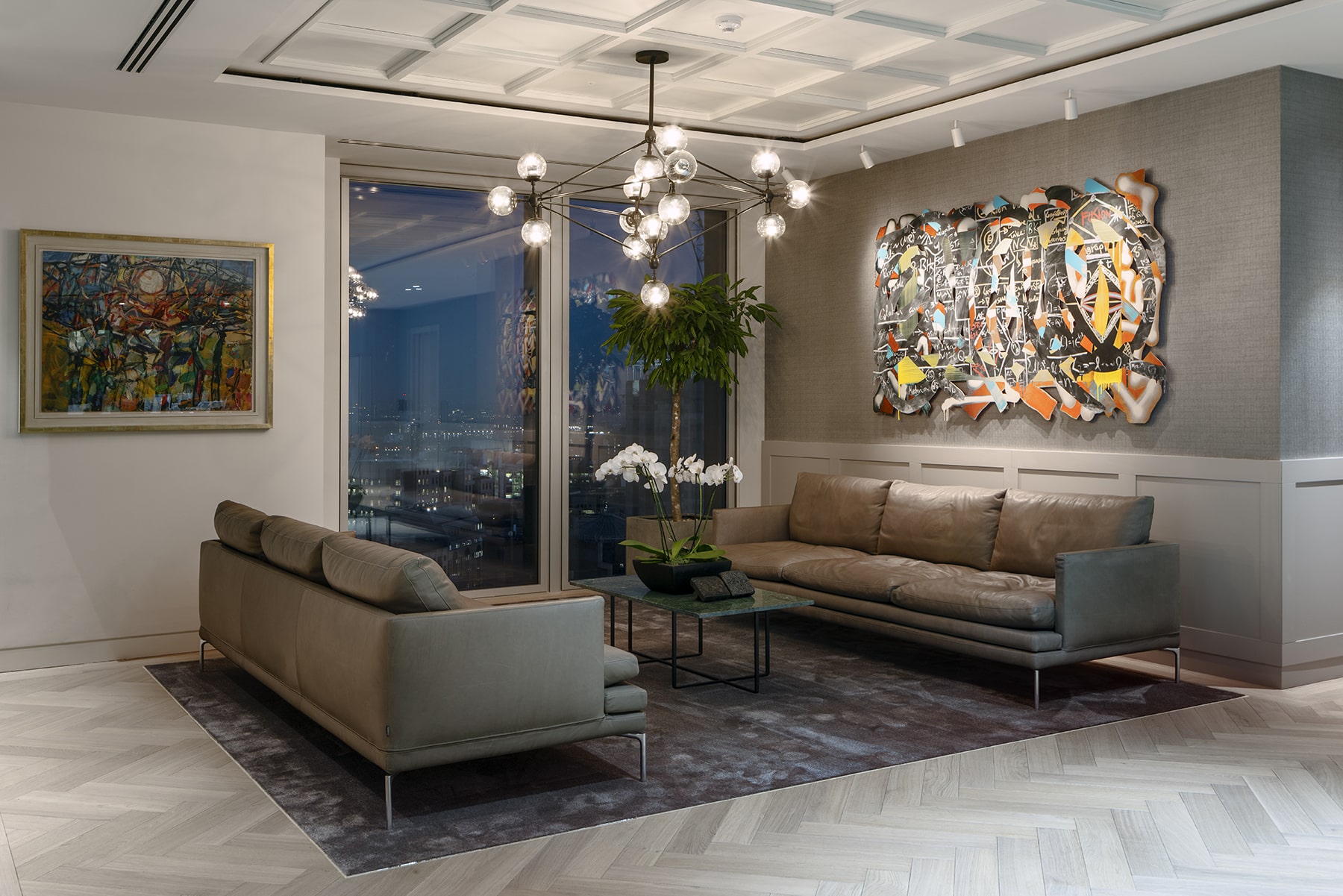 The challenge.
We were asked to work on both the design and engagement side of the project. Analysing how the different teams worked and how we could bring them closer together.
Respecting their different needs. Exploring new opportunities for collaboration. Creating spaces that worked for everyone individually, and for the Howden Group as a whole.
'Stronger Together' was the start of the journey and our mantra every step of the way.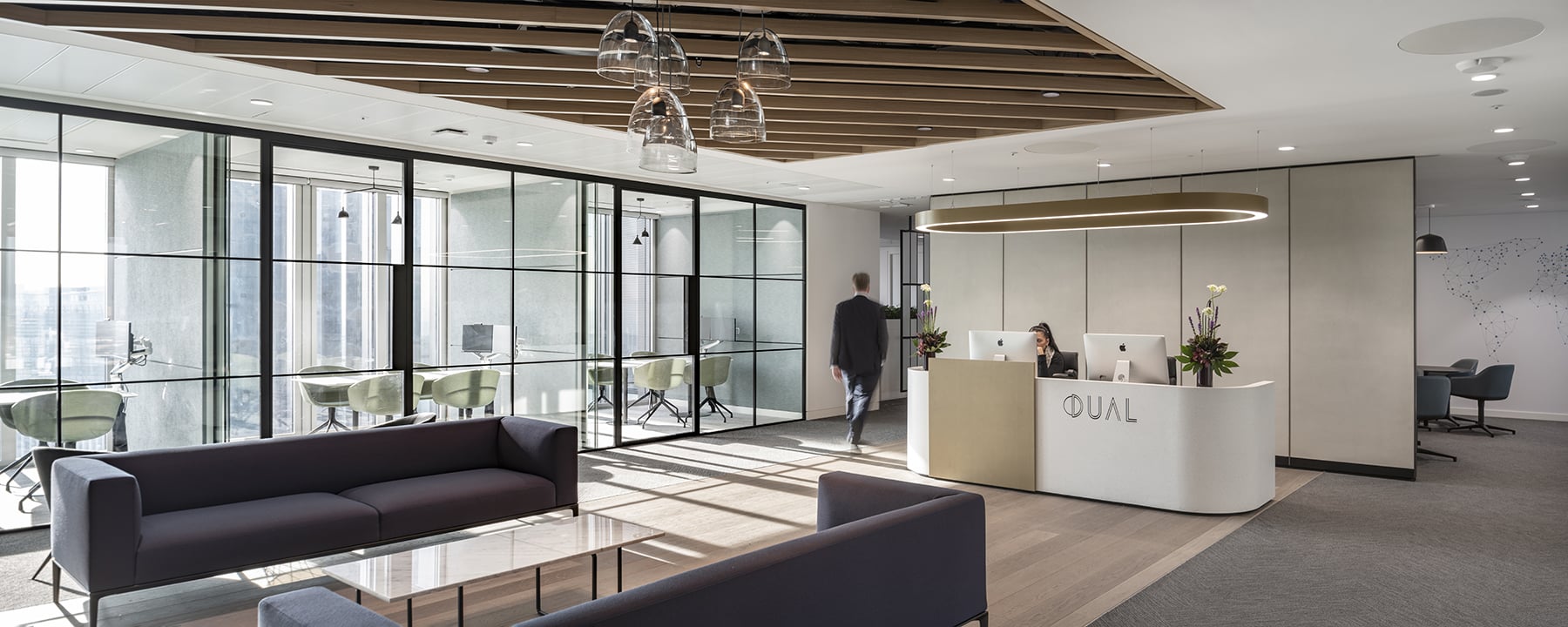 The process.
Each business was at a different stage in its growth. Different visions. Different ambitions. Different ways of working.
Some parts of the business wanted us to engage at the leadership level, others with their teams on the ground.
Our approach had to be totally flexible. Joining the dots and gradually helping them to see where the synergies and possibilities lay.
We got everyone involved. Sharing ideas through interactive workshops. Everyone had a voice. Ideas started to flow.
We tested group sizes, adjacencies, desk sizes, and opportunities for collaboration. We tested furniture samples together and got people thinking about how they wanted their spaces to work, look and feel.
Co-creating. Working as a group. It took time, but it was worth it.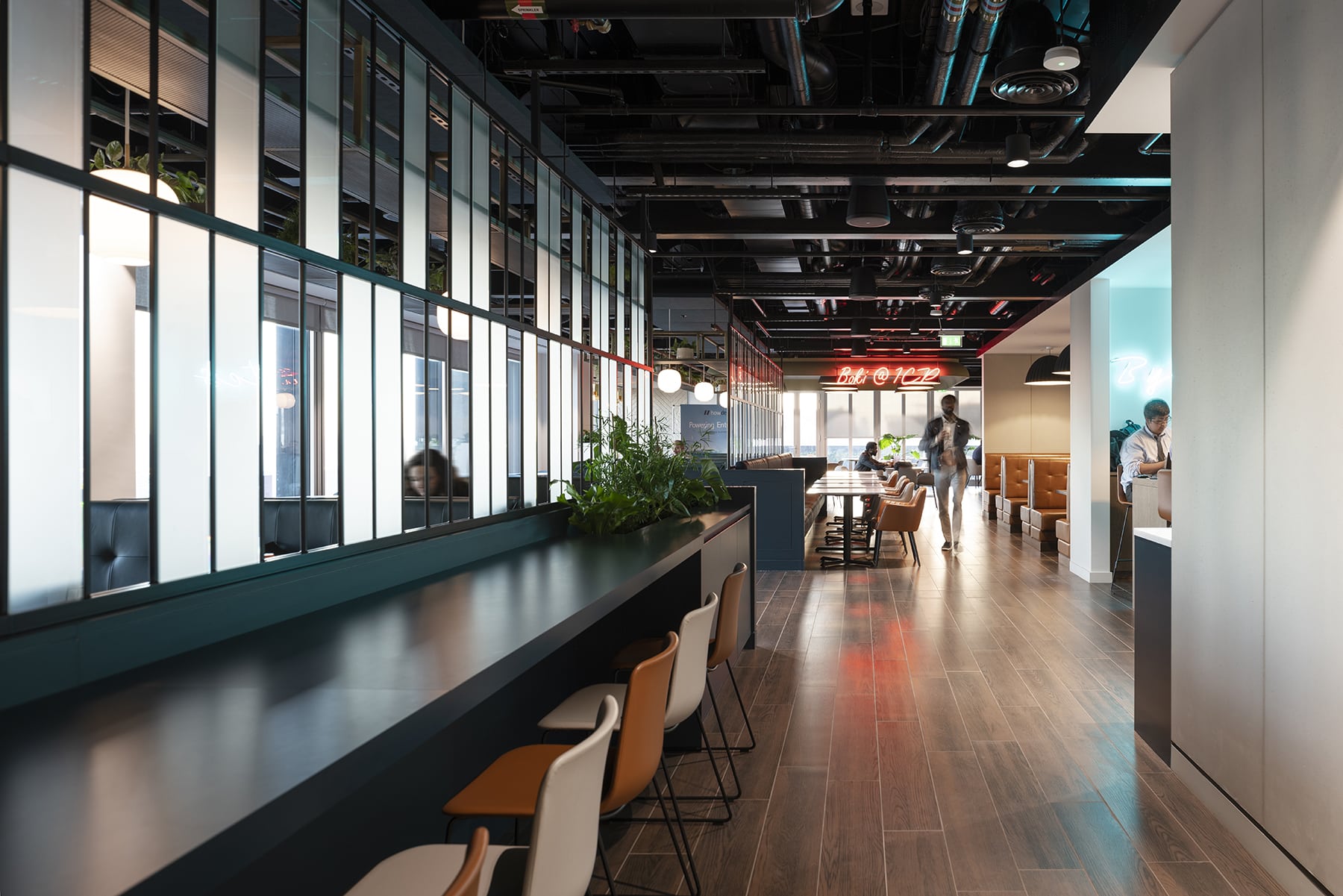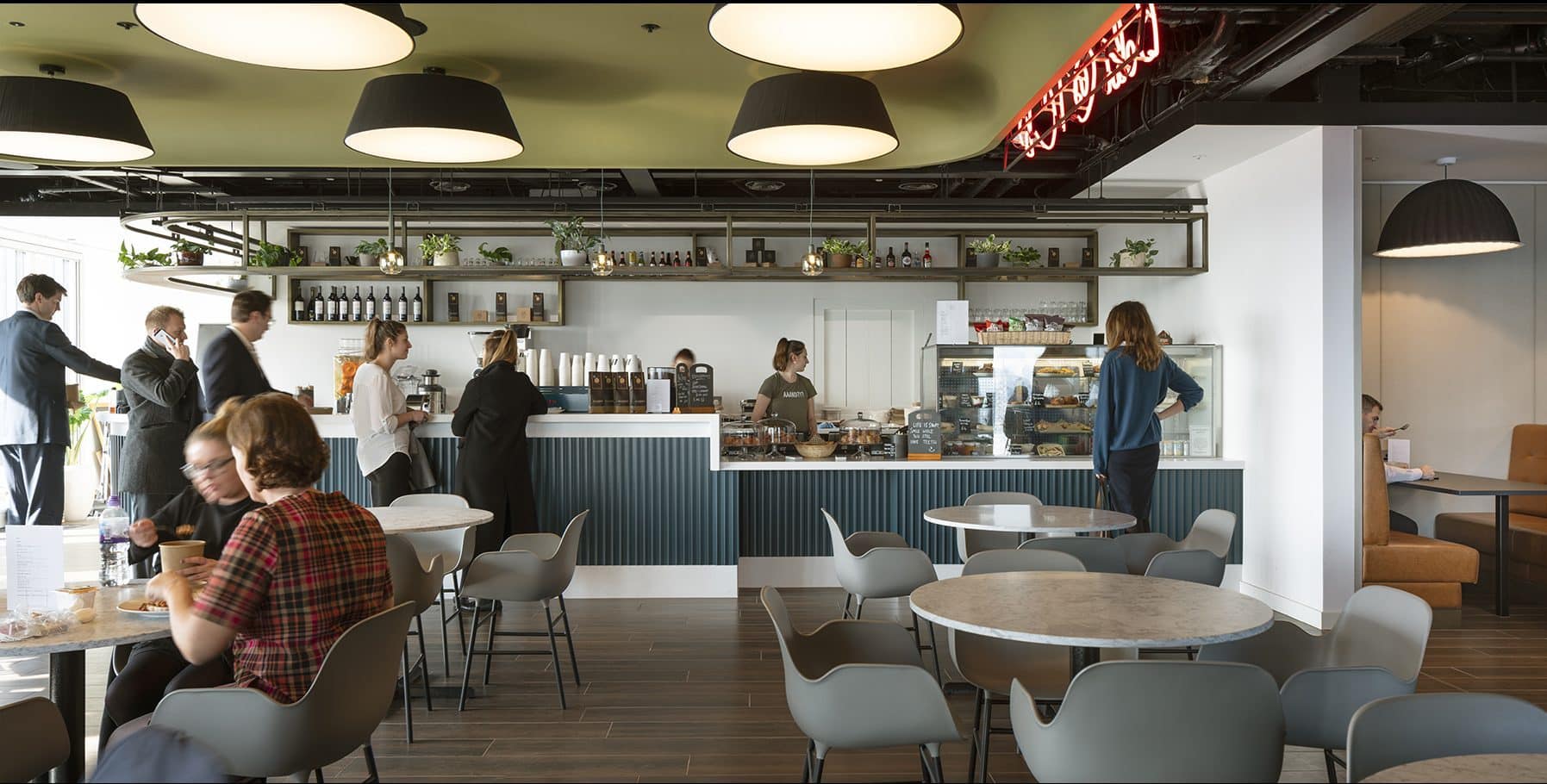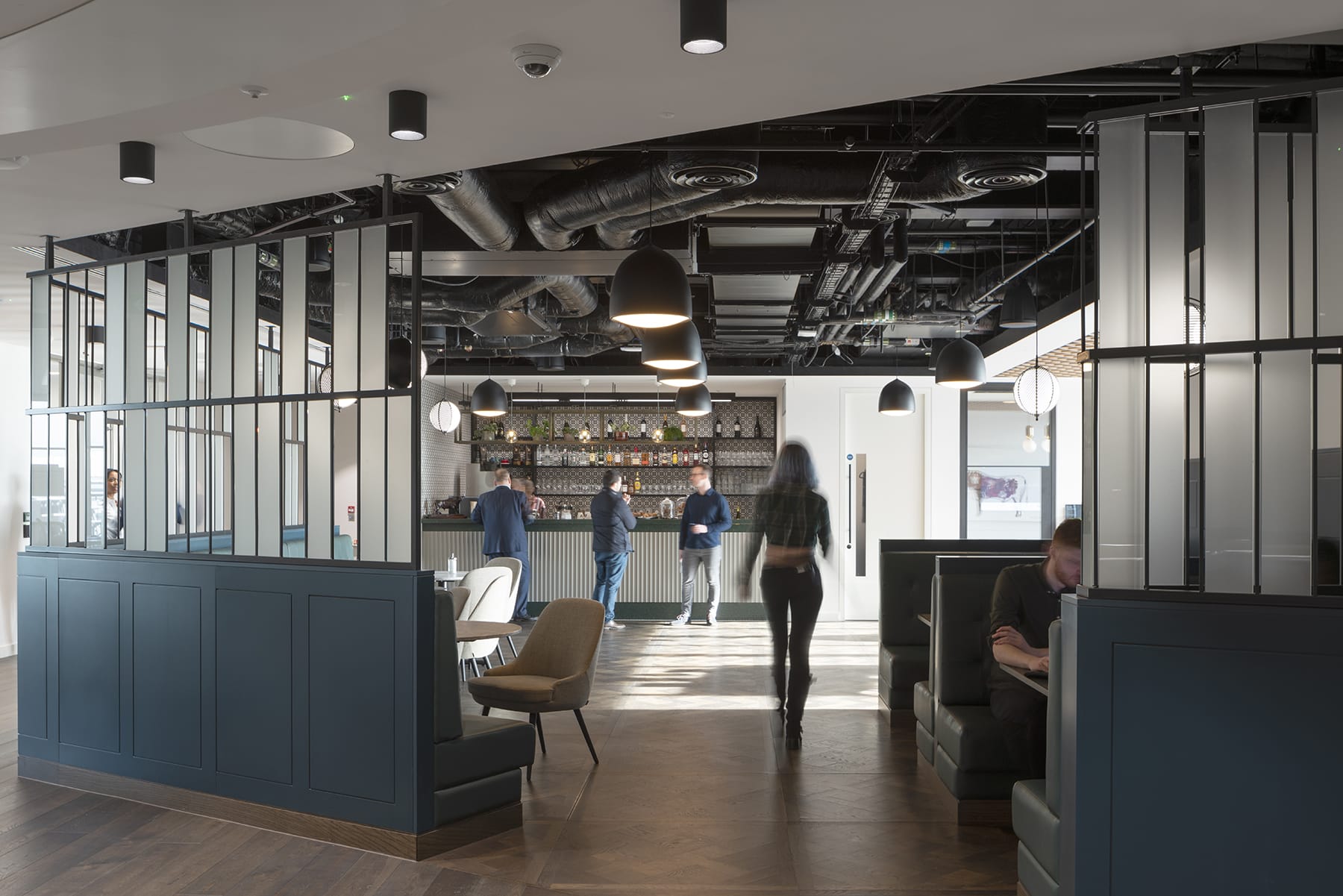 Creating connections.
The middle floors became the heart of the group. This is where we placed the CEO's office, and the social and shared areas.
The social spaces have proven to be huge assets for the company. We knew from the outset that they needed much more than the usual corporate café chain. It had to be an 'all-day space'. Somewhere people wanted to be. Somewhere the group buzz could happen. Somewhere that was a bit special.
Boki is a small, independent Coffee House. This is a place to relax and do business face-to-face. Just like London's original insurance deals of the 17th century.
There's also a stunning roof terrace off the café. A real draw at lunch, with its views across the city.
El Toro, the business lounge, is a more client-facing space. Stunningly designed and with a great bar, it's become a focal point for client entertaining and less formal meetings.
Static triathlons. Women in business talks. Drinks evenings. Fundraising events. Gaming sessions. Panel discussions. The social spaces have been a huge hit and a great way to bring all the companies together.
The reception floor was another challenge. We wanted the main reception area to be shared between the four companies, but we needed to create different flows, so we gave each business its own waiting area.
The connections between the floors were equally important. They 'force' people to collide and come together. At the top and bottom of each run, we incorporated breakout areas to encourage impromptu meetings.
In the first two weeks, one senior member of staff told us that he'd caught up with people he hadn't seen in years.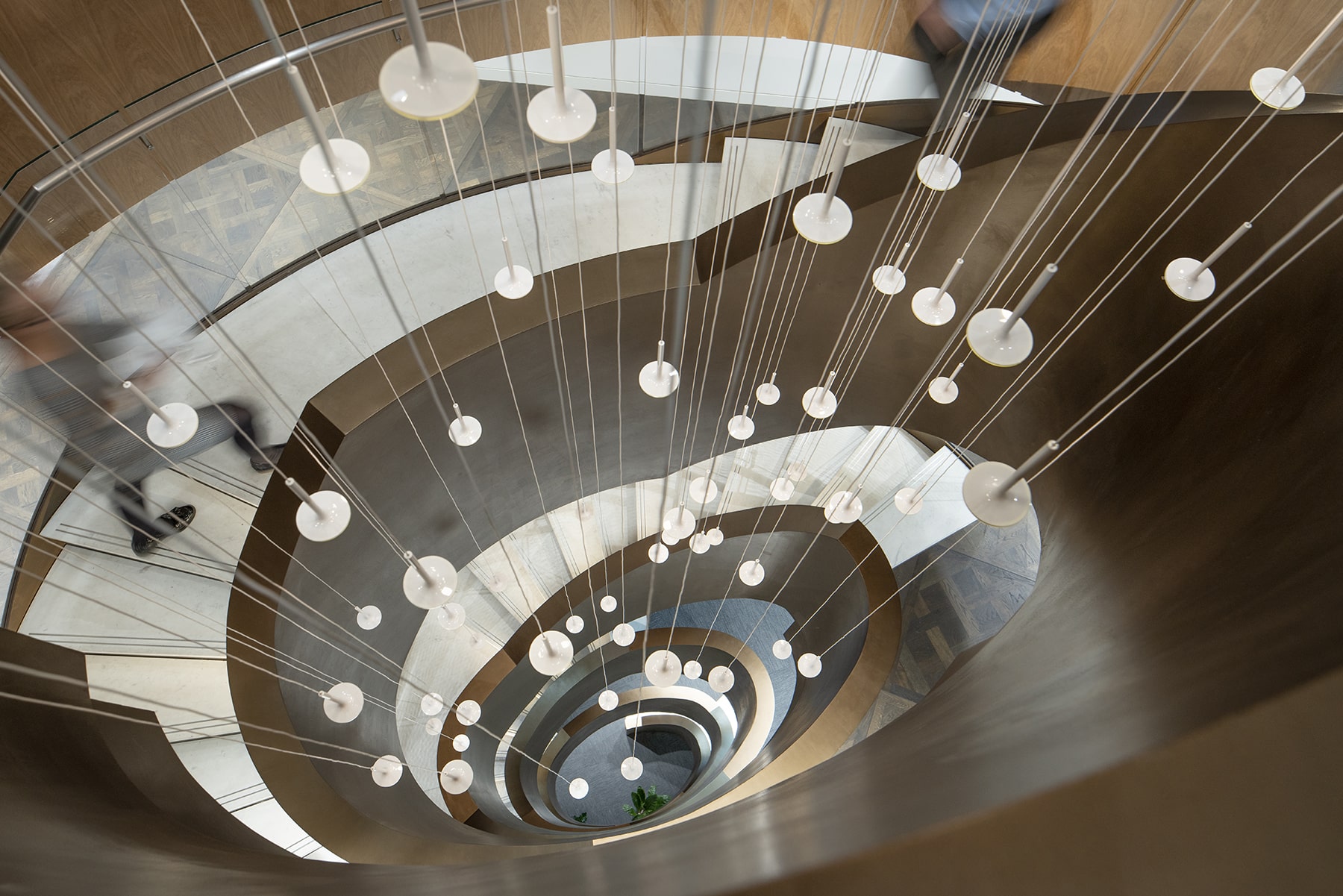 The look.
From day one, Howden Group wanted something different. They wanted it to be a memorable experience. More like a boutique hotel than a typical corporate space.
Each of the Howden Group floors is designed slightly differently, but there's a cohesive feel that brings everything together.
Coming through the main building reception and into Howden Group has a real wow factor. A contrast to the colder, harder feel of the main building reception.
Parquet flooring. Warm lighting. Plush materials. Bold artworks. Lots of planting. Domestic-style lighting.
It's totally unexpected and really welcoming.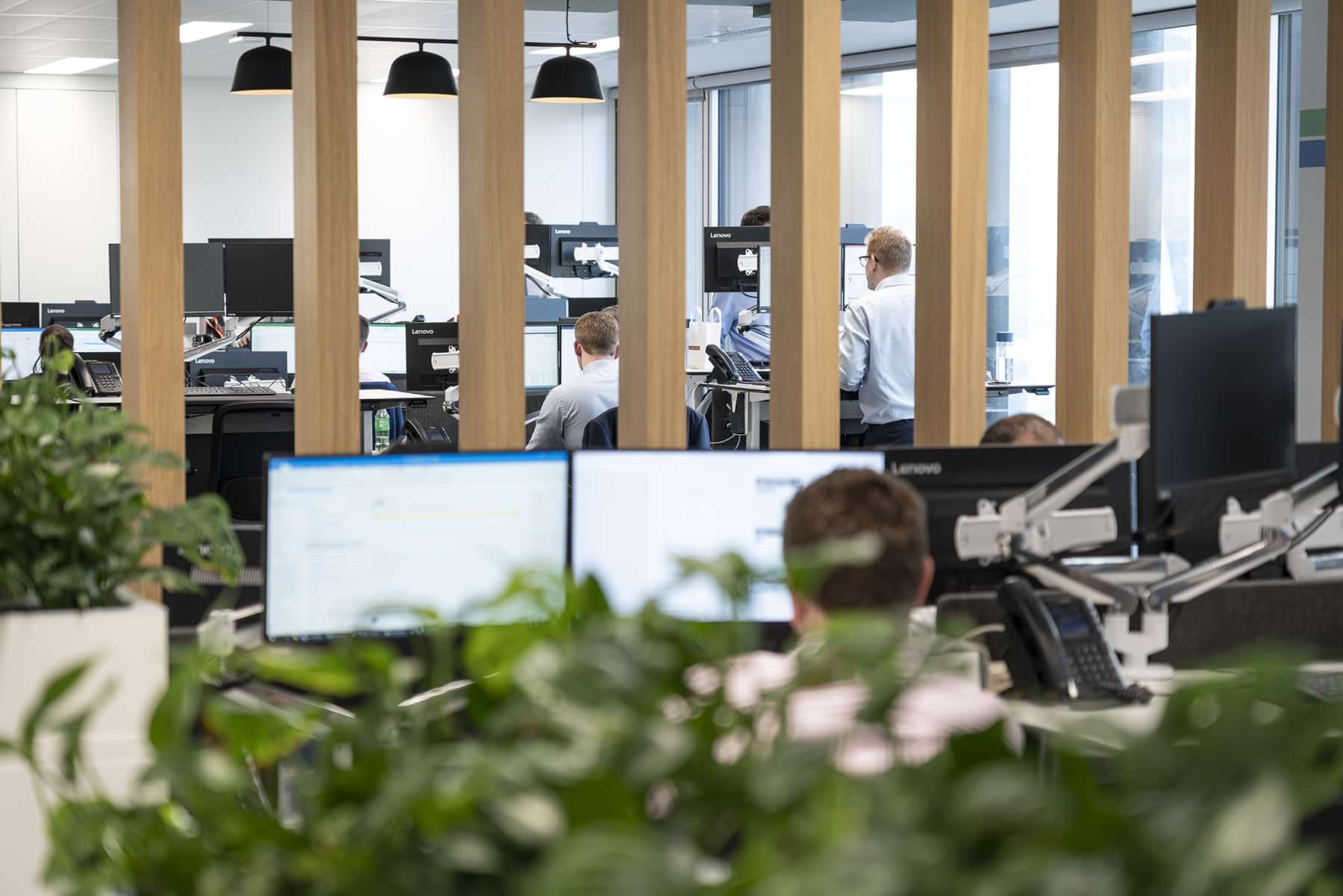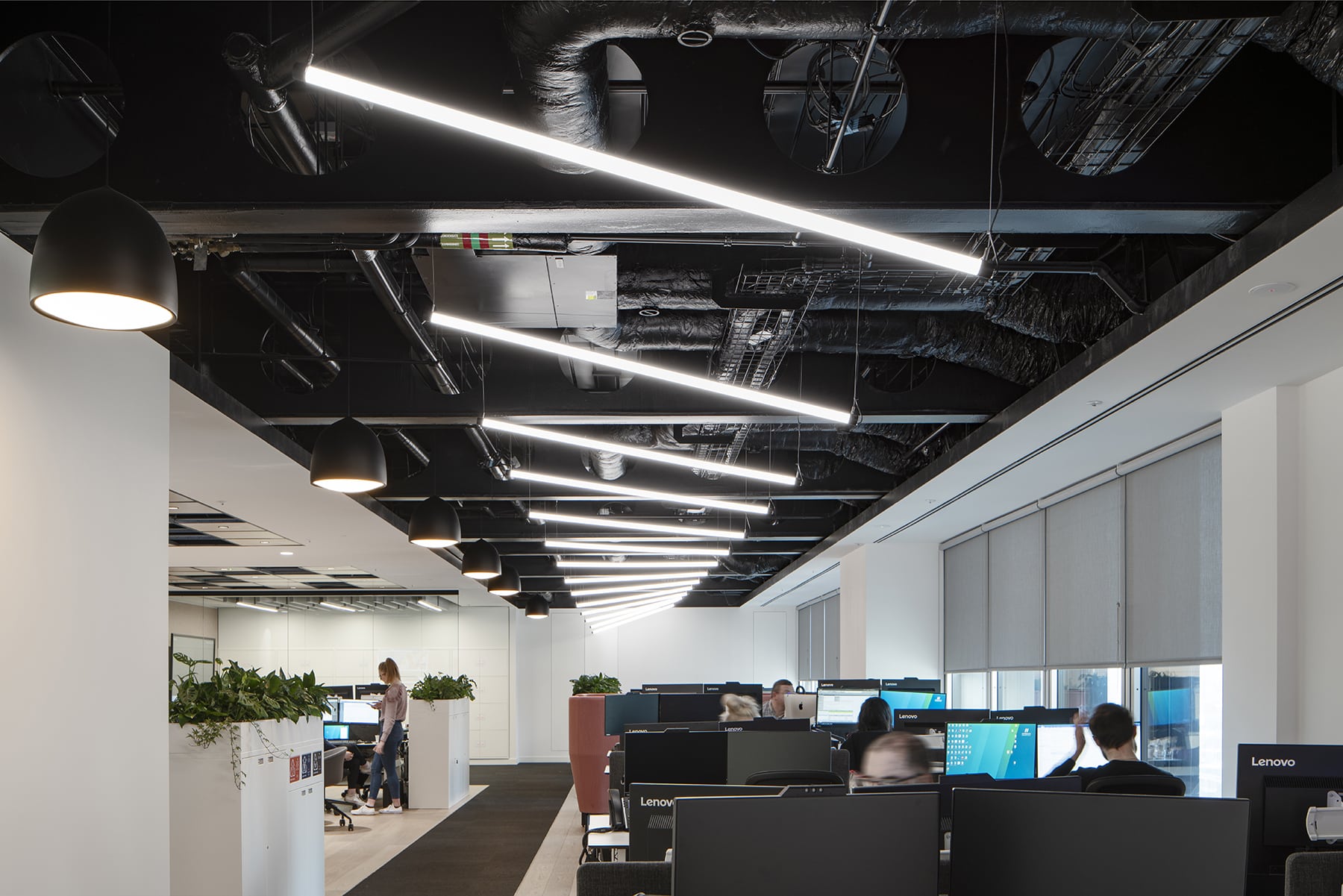 Agile-ready.
Agile working is as much about behaviours, as it is about space and design.
Overall, Howden Group is incredibly forward thinking, but the companies were at different stages in their agile working journeys.
We worked out appropriate agility ratios. How the different companies could work now and how this could change over time.
Our engagement work ensured that as Howden Group grows, the right kind of behaviours are already embedded. Making agile working more and more a part of their culture.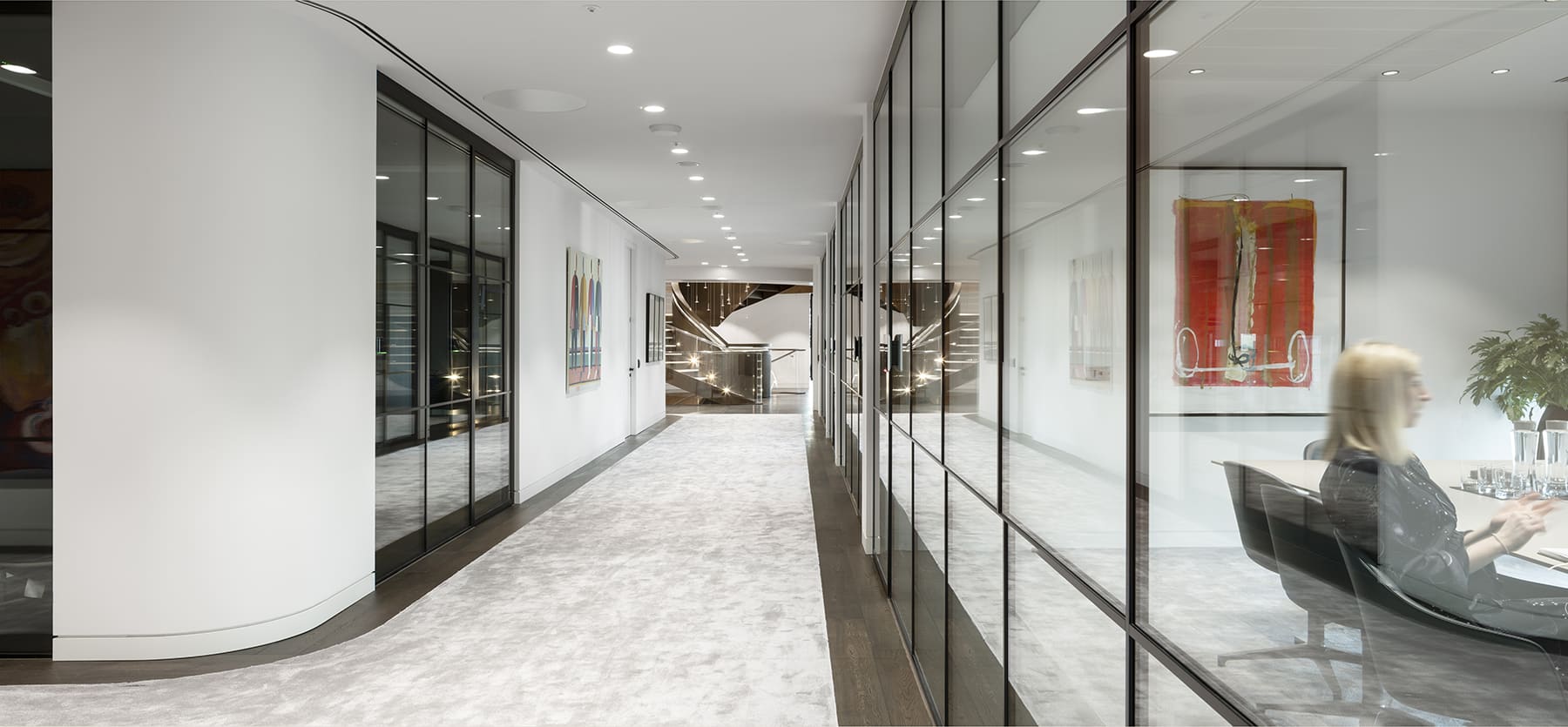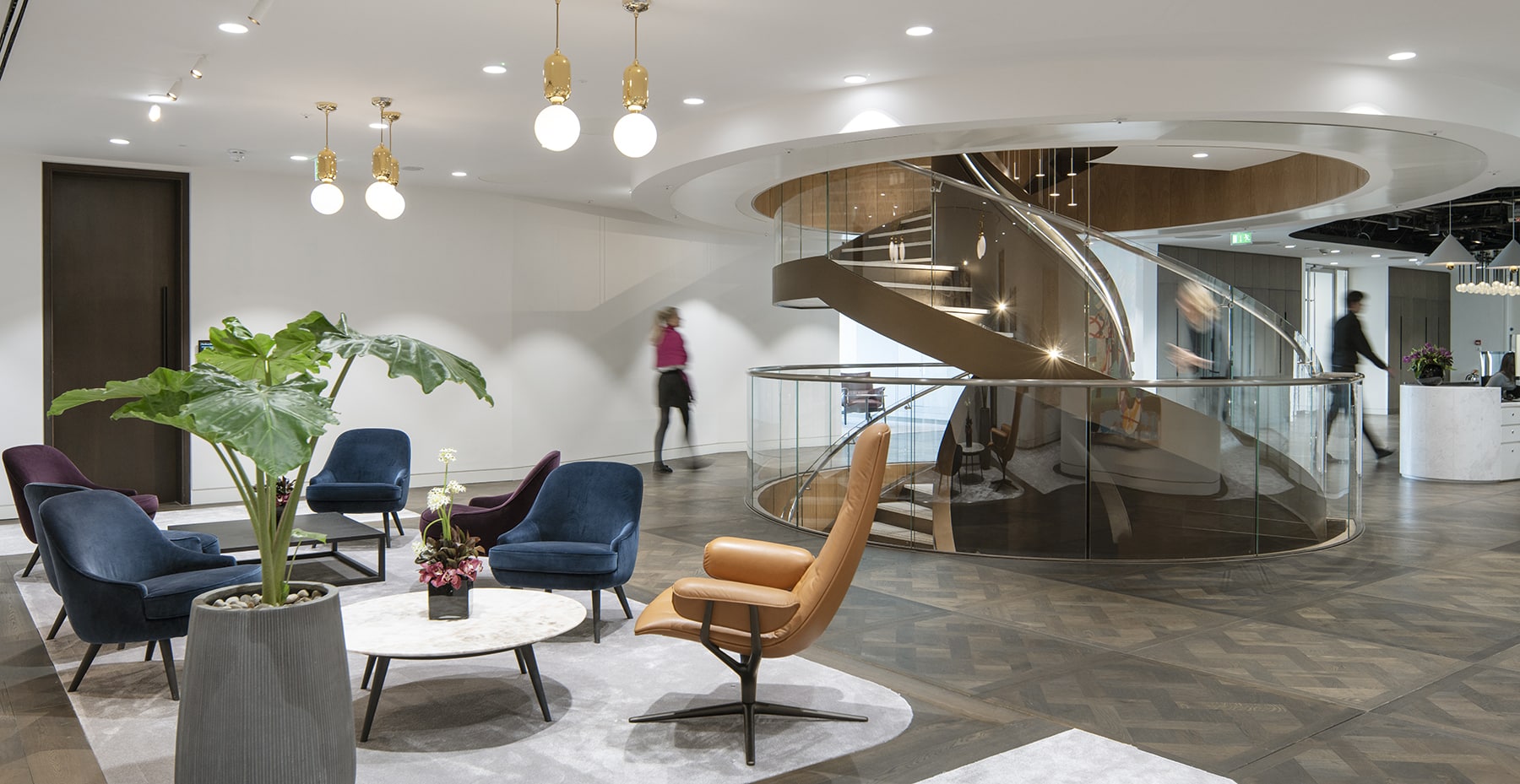 The result.
Everyone was involved in the journey. This is their building. It's the sort of space they want to work in. The sort of space they want to show off.
Clients and partners have mentioned how it captures the spirit of Howden.
There's a real sense of pride in the new space. The energy and vibrancy are obvious to any visitor.
There's more cross-collaboration. More face-to-face contact, personal interactions and incidental connections.
For potential employees, the incredible work environment now matches their career prospects. Everyone who comes to the office falls in love with it.
Howden is most definitely stronger together.